COVER STORY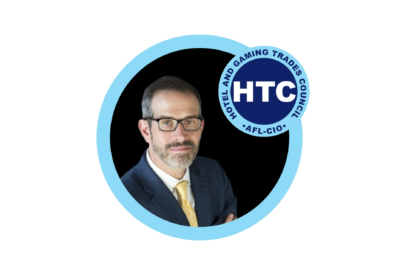 For several months, Texas Governor Greg Abbott has been bussing migrants to New York, Washington D.C., and Chicago by the thousands. The rapid and uncoordinated arrival of so many people has caused chaos at bus terminals, put a strain on public services, and added stress to those arriving to our country already scared, exhausted, and in desperate need of help. Read more...
POLITICS & POWER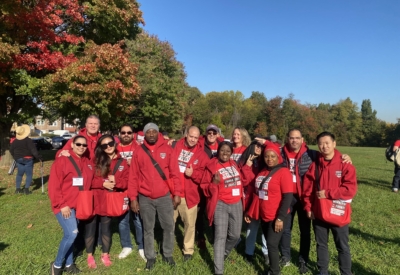 HTC members are back out on the front lines in a swing state, knocking on doors to help elect pro-union Democratic candidates in Pennsylvania. On October 17th, 2022, thirteen HTC members, drove down to Philadelphia to join over 300 members of the international union UNITE HERE in canvassing for Senate candidate John Fetterman and Gubernatorial candidate Josh Shapiro. Read more...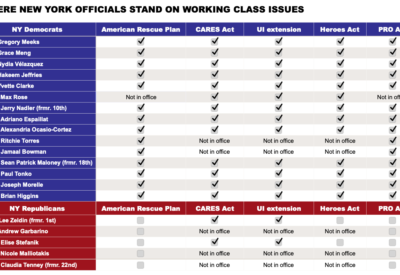 Before you cast your vote in the midterm elections on November 8th, take a look at your representative's voting record on the most critical relief bills. Read more...
IN THE SHOPS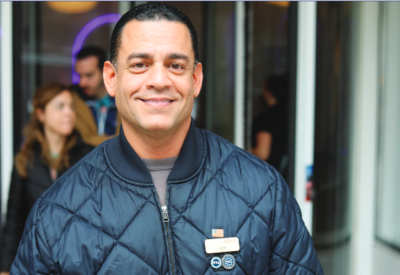 On October 17th, all of the members of Yotel's 'Ground Control' unit returned to work with their heads held high – and backpay in their pockets – after the hotel attempted to eliminate their jobs. Read more...
MORE ISSUES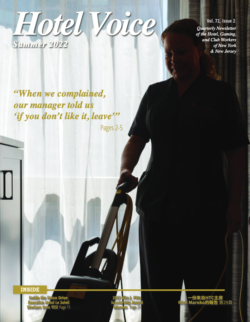 « SUMMER 2022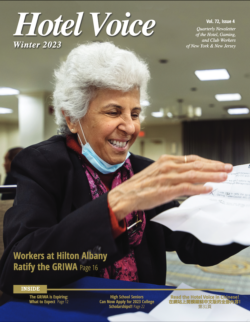 WINTER 2023 »