Our Union Celebrates Promotions Among Local 6 Officers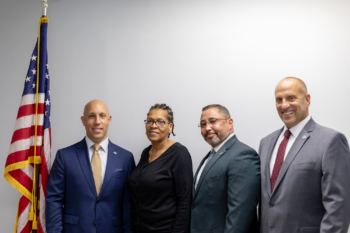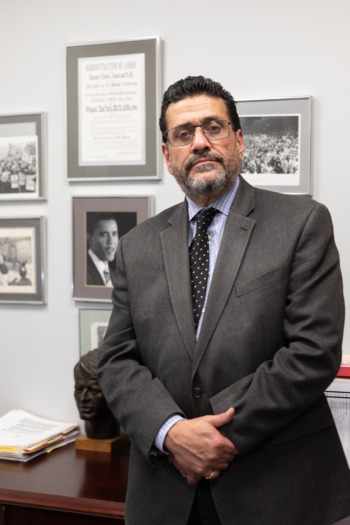 Following the retirement of longtime HTC General Organizer and Local 6 President Jim Donovan, Business Manager Rich Maroko announced the promotions of five devoted and dedicated union leaders. Local 6 Secretary Treasurer Vanessa Meade, described by Business Manager Maroko as "the toughest Union representative around" was promoted to replace Jim as Local 6 President. "She is feared by management, and loved by membership," Business Manager Maroko told the Local 6 Delegate Assembly in September.
Local 6 Executive Vice President Joe Messineo was promoted to Local 6 Secretary Treasurer. "Joe is a utility player," said Business Manager Maroko. "He is tough in grievance meetings, strategic in negotiations, eloquent with members, and overall, incredibly committed to our Union."
Gaming Director and Local 6 Vice President Steve Miller was promoted to Executive Vice President. Steve has led our Union's fast-growing Casino Division, a difficult assignment with thousands of members and a complex political and regulatory framework. "Steve has shown time and time again that he is up to the challenge," remarked Business Manager Maroko.
Local 6 Vice President Eddie Cedeño was also promoted to Local 6 Senior Vice President. "Over the course of his twenty years on staff, Eddie has established himself as a very effective and efficient business agent representing some of the largest hotels in the City," praised Business Manager Maroko.
Business Manager Maroko also had fond words for Vice President-at-Large Harry Rygor, who was promoted to Local 6 Vice President: "Harry starts his day on the phone with members and ends his day on the phone with members. He is extremely dedicated and is one of the hardest working people I know."
We go up against companies with vast financial resources. The reason we win is that we have heart and we have grit. These union leaders form the backbone of a tough, bold, creative, and talented team that will continue to contribute greatly to the growth and success of our Union.