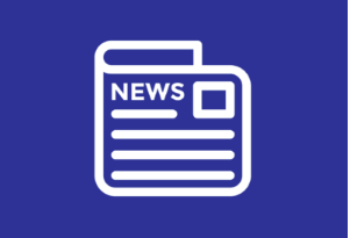 REOPENING NEWS
• The Crowne Plaza Times Square, which employs over 300 HTC members, announced it would reopen from the pandemic on November 1st!


ORGANIZING VICTORIES
• On October 13th, housekeeping employees at the William Vale hotel in Williamsburg, Brooklyn voted to join our Union 32 YES to 10 NO – with 10 additional challenged ballots. Management ran one of the most aggressive anti-union campaigns we have seen in years.
• In another Labor Board Election on October 21st, house-keeping and engineering employees at the Four Points Times Square and the Fairfield Inn Midtown Times Square voted to join our Union by 76%!
• Bellpersons, engineers, front desk and night auditor employees at the Crowne Plaza JFK signed union authorization cards and won union representation this September!
• HTC continues to expand our footprint in New Jersey. Workers at Homewood Suites Dover voted to join HTC on October 18th!
• Another Union House! Nearly 120 employees at the Ritz Carlton NoMad signed cards and won union recognition on October 25th.
• Over 80 food and beverage employees at Roosevelt Island's Graduate Hotel have voted to become members of HTC!
• Park Hyatt: Housekeeping coordinators are now part of the Union!
NEGOTIATION NEWS
• Congratulations to workers at the Pendry Hotel in Manhattan, who won the Union's Industry-Wide Agreement this September!
• GRIWA #81: Workers at the Hilton Garden Inn Edison Raritan Center unanimously ratified their first union contract – the GRIWA – on September 8th!
• On September 9th, food and beverage workers at the New Meadowlands Racetrack voted to ratify their new HTC contract, winning wage increases, more affordable benefits, and much more!
UNION BENEFITS
• Our Union has launched new GED courses for members looking to continue their education. Over 130 members are already enrolled.
• Registration for winter classes is now open! Sign up for free computer skills, English as a Second Language, and GED courses on our website hotelworkers.org
• The Health Centers are now offering the bivalent COVID vaccine booster, which provides better protection against the Omicron variant. Members can walk-in to any of the four Health Centers to get their booster!
• The Benefit Funds have hired over 115 doctors, nurses, and medical professionals since reopening the Brooklyn and Harlem Health Centers last year.
POLITICAL WINS
• All of the 24 candidates backed by our Union in New York's August primaries won their elections!
• Backed by our Union, State Senator Gustavo Rivera won re-election by just 506 votes. Veronica Senghore from the 1 Brooklyn Bridge was one of dozens of members who knocked on doors for Senator Rivera. She speaks about her experience canvassing on page 11.
• Nearly 300 HTC members and staff marched in New York City's Labor Day Parade on September 10th. With music, food, balloons, and a float, members enjoyed celebrating with their Union family. Check out photos on page 12.
• HTC New Jersey! 100 HTC members marched in the Newark Labor Day Parade alongside Grand Marshal Newark Mayor Ras Baraka.
• The 2022 Midterms: 13 HTC members have joined UNITE HERE in Philadelphia, Pennsylvania to get out the vote for pro-worker senate and gubernatorial candidates ahead of the election on November 8th.
HTC IN THE NEWS
• City and State: The 2022 NYC Labor Power 100. #5: Rich Maroko, President, Hotel and Gaming Trades Council. "As president of the Hotel and Gaming Trades Council, Rich Maroko has advocated keeping hotels' doors open during the coronavirus pandemic to protect workers' jobs. Maroko has been on a hot streak lately, backing Eric Adams' New York City mayoral campaign, securing city and state support for unemployed hotel workers and winning an expansion of casinos in down-state New York that will benefit his members. His union also backed state Sen. Gustavo Rivera's successful reelection bid as other unions backed a challenger. As New York moves to convert some hotels into afford-able housing, Maroko argued that increasing the move shouldn't come at the expense of hospitality jobs." (By Asar John, 9/6/2022)
• NY Post:Head of the NYC Hotel Association says operators ready to house thousands of migrants: "'HTC's membership is largely made up of immigrant families who share a common history with the migrant families being bussed to New York,' said Union President Rich Maroko. 'As ambassadors of the hospitality industry, we are proud to welcome them with open arms and continue to work with the city to help provide safe shelter to help ensure their difficult journey has a happy ending.'" (By Carl Campanile and Bernadette Hogan, 8/18/2022)
• Daily News: N.Y. Sen. Gustavo Rivera racks up Hotel Trades Council endorsement as rival Miguelina Camilo boasts 32BJ backing: "State Sen. Gustavo Rivera may not have the backing of the Bronx political machine, but the influential Hotel Trades Council is in his corner. The politically powerful union became Monday the latest of an array of New York labor groups supporting Rivera's reelection bid as he faces a primary challenger endorsed by the borough's Democratic Party." (By Dennis Slattery, 8/1/2022)
STATE OF THE UNION
• New York led the country in new union organizing during the last 18 months with 135 newly unionized shops and 19,494 new union workers according to CUNY's annual report.
• According to the U.S. Labor Board, petitions for union elections are up 53% year-over-year.• A Trader Joe's in Williamsburg, Brooklyn has petitioned the NLRB for an election. This will make it the third store to vote to join a union.
• Baseball unions are coming to the minor leagues. The Major League Baseball Players' Association (MLBPA) has organized minor leaguers into their first union.
• Workers at an Albany-area Amazon warehouse voted 406 to 206 against unionizing with the Amazon Labor Union.