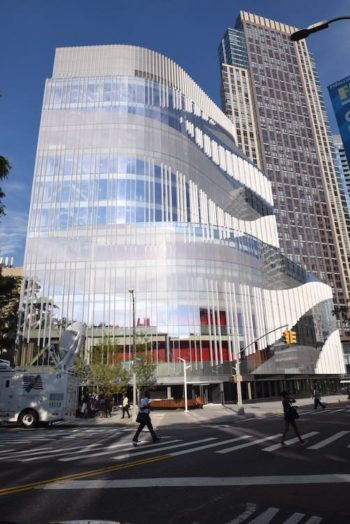 Hotel workers represented by HTC and covered under the Industry-Wide Agreement (the union contract) enjoy an excellent package of employee benefits, which the union contract requires the Employer to pay for. Note: Members' union dues do NOT pay for this benefit package. Your benefit plans are funded by trust funds which are managed by a board of trustees, consisting of equal numbers of union-designated trustees and employer-designated trustees. These trust funds are referred to as "The New York Hotel Trades Council/The Hotel Association of New York City, Inc. Employee Benefit Funds" (or the "Benefit Funds" for short).
Members' benefits are subject to the eligibility rules of each plan, and coverage is determined by the terms set forth in individual collective bargaining agreements between the Union and the Employer. This page contains a short description of some of the major benefits available to members of our union that the union contract requires employers to pay for. For a more complete and/or up-to-date description of benefits, eligibility, and waiting periods, as well as any recent changes to the benefits, please refer to the individual summary plan descriptions (SPD's).
To obtain a copy of the SPD booklet(s), call the Funds Office at (212) 586-6400 or view them online at www.HotelFunds.org.
For answers to any questions regarding coverage and/or benefits, call the Funds Office at (212) 586-6400.
Health Facility Locator To find a union health center, pharmacy, dentist, and more, click here. You will be redirected to the benefit funds website www.HotelFunds.org.

How to Register
Registration is required in order to receive benefits. Due to the Coronavirus, the Employee Benefits funds office building, Pension, and Pre-paid legal departments are closed to all members (except for urgent services). Questions regarding registration can be answered by calling the Funds Office at (212) 586-6400.

Queens Health Center Construction
In January of 2020, we were excited to break ground on the construction for a new state-of-the-art Queens Health Center. Unfortunately, due to the coronavirus and its impact on the industry, construction has paused on the new Queens Health Center.
Medical Care and Hospitalization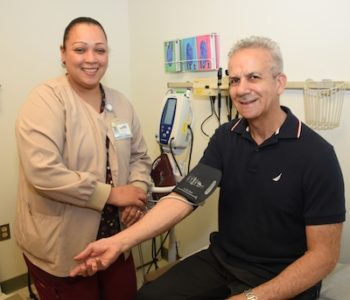 Extensive Medical and Hospitalization coverage is provided at no cost to eligible members (and their spouses or domestic partners and covered dependents) who work on a full-time basis and use the services of the health centers. Services are available at four centrally located Health Centers, each staffed with a full range of primary care physicians and specialists. A program of medical services available to those who live outside the Health Centers' service areas is also provided. (Surgical, Anesthesia, Obstetrical, Diagnostic X-Ray and Lab, Well Baby Care, Emergency Care, and Preventive Care are among the services provided.)

The Industry-Wide Benefit Plan canceled all non-emergent doctor appointments at the Health Centers. This safety measure was taken in order to limit healthy patients' exposure to the novel coronavirus, and reduce the spread of COVID-19.
The Benefit Plan has set up the technology and infrastructure to schedule non-urgent primary care medical appointments as telephone visits. For any HTC represented workers, covered by the Industry-Wide Benefit plan—and your dependents— you can now schedule a telephone visit for any internal medicine, family practice, and pediatric providers.
If you have an urgent need or question, or would like to schedule a telephone visit with your provider, please call one of our Health Centers.
Pharmacy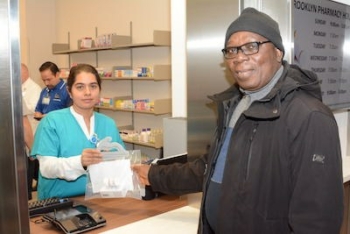 Pharmacy benefits are available to eligible members (and their covered dependents) who work on a full-time basis and use the services of the health centers. Prescriptions can be filled at one of the four centrally located Health Center Pharmacies. The pharmacy formulary makes a wide range of medications available to members for modest co-payments. It covers most generic drugs for a $5.00 co-pay (when a generic is available) and many brand name drugs for a $15.00 co-pay (when a generic is not available).
Due to the coronavirus, the Health Centers have taken extra precautions to keep employees and members safe. This may affect pharmacy hours. Updates about any changes to pharmacy hours are posted on the "Coronavirus: Latest Updates" page of the website, which can be accessed by clicking here.
Members can now request medication refills via telephone or online:
To speak to a pharmacist or use the automated refill system over the phone:
To refill prescriptions online via the Refill Pro App
To refill prescriptions online via the HappyHealthyMe patient portal
Dental Care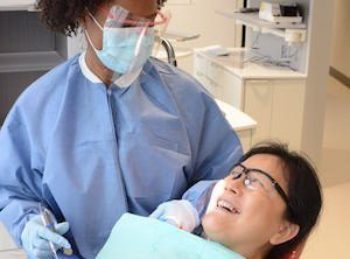 Extensive dental coverage, including oral surgery, is provided to eligible members (and their covered dependents) who work on a full-time basis and use the services of the health centers. Services are rendered at one of four Dental Centers or through participating providers in Long Island or in Westchester.

Orthodontics
Orthodontia benefits are covered up to $1000 for each minor dependent of an eligible member.
Optical Care
Optical coverage is provided to members (and their covered dependents) who work on a full-time basis and use the services of the health centers. Services covered by the plan are provided once each calendar year and include an eye examination and credit towards the purchase of glasses or contact lenses.
Members' Health Assistance Program (MHAP)
Mental Health and Addiction coverage is provided to members (and their covered dependents) who work on a full-time basis and use the services of the health centers. Services include confidential consultative and crisis prevention assistance for emotional, alcohol and drug-related problems.
At this time, in light of the coronavirus, MHAP is offering counseling services via phone for existing and new patients. Counseling sessions are confidential. To be connected with a counselor please call MHAP Monday thru Friday 9:00 AM – 5:00 PM at (212) 237-3037 or (888) 615-6427.
Health Reimbursement Arrangement (HRA)
Eligible members are allotted funds towards the reimbursement of health expenses (for example: pharmacy co-pays). Eligible individual members receive $200 per year through the HRA, and $400 for eligible members with families.
Pre-Paid Legal Services Program
Legal services are provided to eligible members (and their eligible dependents). Legal services available include wills, adoptions, divorces, real estate purchases and sales of primary residence, bankruptcy, immigration, and other matters.
Pension Plan
Upon retirement, a monthly fixed benefit will be paid to each retiree covered by the plan who is vested. To become vested, you must have completed five (5) years of vesting service. The IWA Pension Fund provides for a pension benefit of $1,500 per month at age 65 for members who have earned 25 pension credits, and a maximum of $2,400 per month at age 65 for members who have earned 40 pension credits.
Retiree Medical Coverage
Eligible pensioners who assign their Medicare Part B benefits to the Funds and who do not enroll in either external Medicare Part D prescription drug or Medicare HMOs or Advantage Plans are able to get medical and prescription drug coverage only through the Health Centers after retirement. Hospitalization is covered by Medicare Part A and is not part of the Funds coverage.
401(k) Plan
Members can participate in a voluntary 401(k) plan. Any amount up to the IRS maximum, including 100% of the member's wages if less than the IRS maximum, can be deducted from the member's wages as pre-tax contributions to his/her 401(k). There are two (2) major enrollment drives each year for members who have not enrolled in the 401(k) plan.
Life Insurance, Accidental Death and Dismemberment Benefits
A death benefit of $10,000 is provided to a beneficiary of your choice. The Accidental Death and Dismemberment benefit pays up to a maximum of $10,000 according to the extent of the loss.
Accident and Sickness Weekly Benefits
Members receive a weekly benefit of 50% of their salary up to a maximum of $300, commencing on the eighth day of the illness or other disability.
Scholarship Program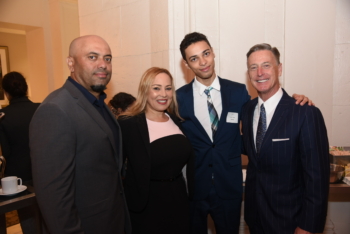 Eligible members' children who are enrolled high school seniors entering college are eligible to win scholarships of $12,000 ($3,000 per year for four years of study at an accredited four-year college). Approximately 30 scholarships are awarded each year.
***
The union is not authorized to make representations about the benefits described above. In the event that any explanation contained in this on-line summary as any summary plan description contradicts any provisions of the actual benefit plan documents, those provisions will be controlling.