New Meadowlands Racetrack Workers Vote to Ratify New Contract!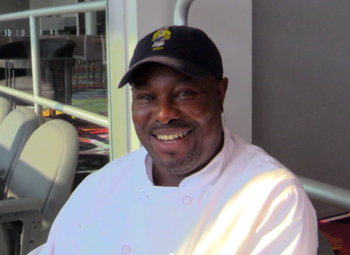 "The management here doesn't want to give us an inch, so it's been a long fight — nearly five years!" said Kens Estime, a Delegate and Line Cook at the racetrack for almost nine years.
In May of 2021, food and beverage workers at the New Meadowlands Racetrack in New Jersey joined our Union. We took over long-stalled negotiations with management and this September, we celebrated after securing a new union contract.
"Since we joined HTC, I've gotten a $5 wage increase, and my pay will only go up from there. Plus, the benefits are going to make a big difference in our lives. With HTC's plan, I am going to save over $200 a month on my family's insurance. We are all excited for our future with our new union."