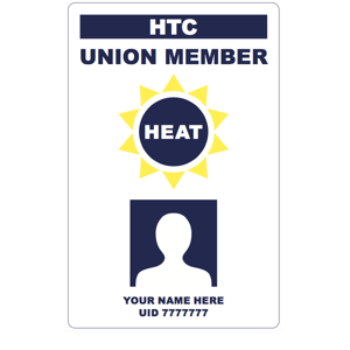 Every union member should have a Union ID Card. Your ID Card makes admission to union events, like rallies, dinners, elections, and canvasses, simple.
Usually, members can get their Union ID Card by coming to the Organizing Department on the second floor of the Union office. However, due to the health threat posed by the Coronavirus pandemic, the medical director of the Benefit Funds has advised the Union to reorganize our office operations so that members will be able to interact with most of the departments of the Union without coming to our headquarters on 8th Avenue.

We are not scheduling any in-person appointments to make Union ID Cards at this time. We will notify you here as soon as we start accepting appointments for Union ID Cards again.