COVER STORY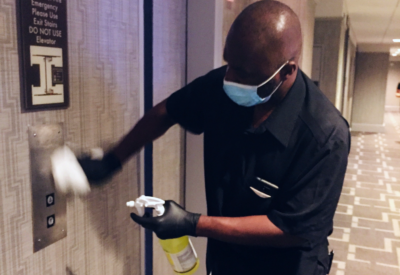 On August 14, 2020, our Union reached an agreement with the Hotel Association of New York City, Inc. that extends the "Coronavirus Hotel Safety Protocol" through January 1, 2021 and continues until the earlier of either the end of the current, declared state of emergency or declared public health emergency, or an FDA-approved vaccine becomes available at the health centers. This article is a summary of the significant pieces of the safety agreement. Read more...
UNION CONTRACTS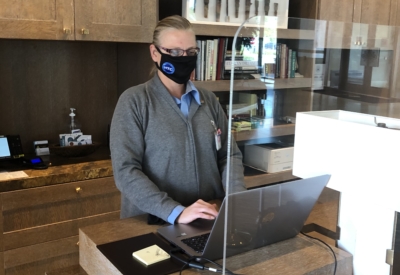 October 8, 2020 1:55 PM
In early September, after nearly six months of being shuttered due to COVID-19, New York Governor Cuomo permitted the state's casinos to reopen at 25% capacity and 3,000 unionized casino workers returned to work.
While non-union hotel and gaming workers across the country face hazardous working conditions amidst COVID-19, HTC-represented casino workers are in the very rare position where their protections on the job have gotten stronger and their wages and benefits have improved during the pandemic. Read more...
POLITICS & POWER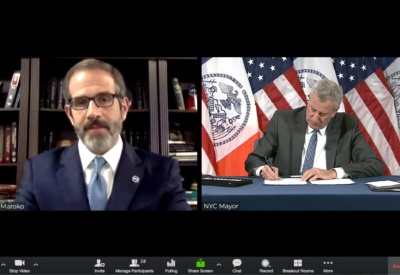 September 30, 2020 3:10 PM
Last Wednesday, by a vote of 45 to 4, the NYC City Council passed, and on Monday, Mayor Bill de Blasio signed, a new law which will provide vital security for New York City hotel workers, and which will also greatly enhance consumer protections for people traveling to our city.
HTC President Rich Maroko commented, "40,000 HTC members and their families applaud and thank the mayor, the speaker, and all our friends in the City Council for acting decisively to enact critical measures to prevent a small, unscrupulous segment of the hotel owners in this city from exploiting the COVID-19 disaster to profiteer. We are fortunate to have elected officials in this city and state who have acted courageously and responsibly in these terrible times." Read more...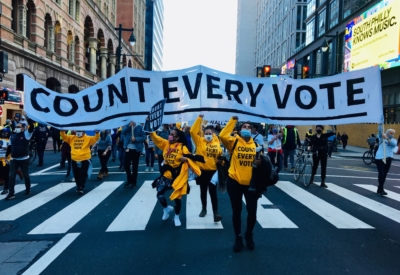 Dozens of HTC members and organizers volunteered to get out the vote for President-elect Joe Biden, Vice President-elect Kamala Harris, and Democratic candidates for the U.S. Senate in the 2020 election. Union volunteers phone banked and canvassed for the candidates in key swing states: Arizona, Florida, Nevada, and Pennsylvania. Their efforts helped to achieve a historic victory for Joe Biden and Kamala Harris in the presidential election, and to win an important Senate seat in Arizona. Read more...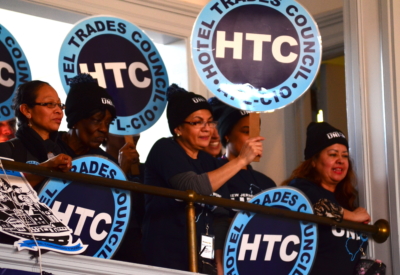 June 26, 2020 4:42 PM
After weeks of working with our allies in the NJ State Legislature and the Governor's Office, our Union is proud to announce that a new law has been signed in New Jersey that will protect hotel workers' safety and jobs in the era of COVID-19 and beyond. The law will require daily room cleans, EPA-certified cleaning agents, and minimum staffing at the front desk. This law is the very first of its kind anywhere in the country. It went into effect on Thursday, June 25, 2020.
SCHOLARSHIPS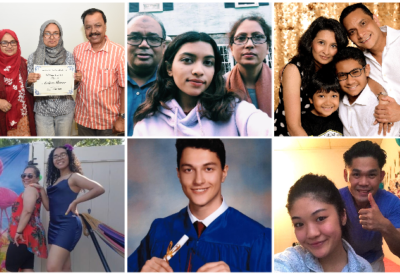 The Coronavirus pandemic has staggered our industry and our country, but has not in any way diminished the talent and creativity of the children of our Union's members. This much was obvious from the essays and narratives submitted to the Union's annual writing competition. There were many excellent entries, and nine of them resulted in the students winning cash prizes. Read more...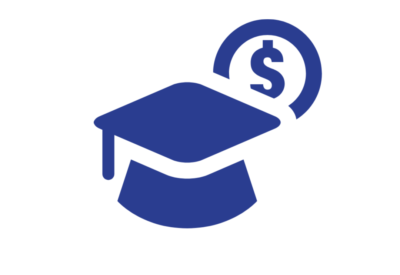 There haven't been many good news items in 2020, with the COVID-19 crisis leaving so many of our union's members out of work, but the annual scholarship awards for this year can give all of us hope for the future. A total of $264,000 has been awarded to 22 promising students who are children of our union's members. Congratulations to these scholars and to their parents! Read more...
TRIBUTES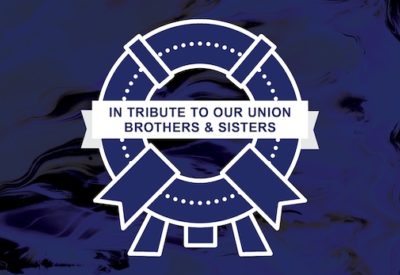 During this difficult time when we can not come together and grieve in person and provide each other comfort, we wanted to take the space to remember and celebrate the lives of Union members who have passed.
MORE ISSUES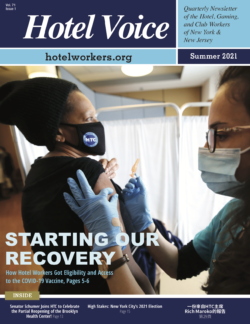 SUMMER 2021 »