Prizes Awarded in 2020 Writing Competition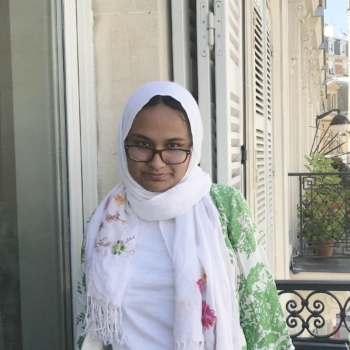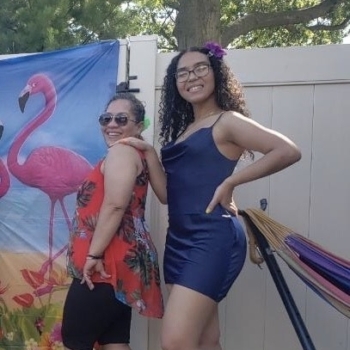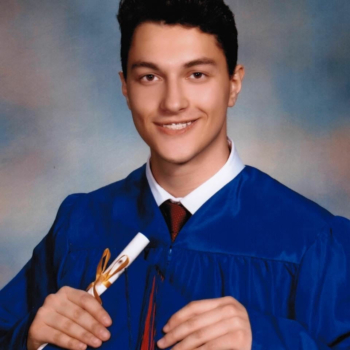 Hotel Voice, Fall 2020
The Coronavirus pandemic has staggered our industry and our country, but has not in any way diminished the talent and creativity of the children of our Union's members. This much was obvious from the essays and narratives submitted to the Union's annual writing competition. There were many excellent entries, and nine of them resulted in the students winning cash prizes.
While the COVID-19 situation did not affect the ability and originality of the students who submitted entries to the competition, it did have an influence on them. Some students wrote about the pandemic and others mentioned it in their works. The Supreme Court and the Second Amendment were also common essay subjects, and global warming was a hot topic, too, if you'll excuse the pun.
Immigration was also a popular topic, with several students writing about their own personal experiences. Other students wrote about bullying, the changes that have occurred over the last year, politics, and the difference their parents' union membership has made in their lives. Once again, this year the entries were absolute evidence that the Union's family has some very bright, thoughtful and imaginative young people.
The writing competition was sponsored by Laurel Rubin through the Shelley and Donald Rubin Foundation. Ms. Rubin is the granddaughter of Jay Rubin, the founder of our Union and HTC president from 1939 to 1978. Her father is Donald Rubin of the Shelley and Donald Rubin Foundation. The competition began 19 years ago, with the Foundation's aim to promote creativity among the children of the members of our Union and to empower them to develop their full potential. The annual contest is open to high school students in grades 10 through 12.
The entries to this year's writing contest have once again left a deep impression that the students are politically astute, supportive of their communities, and wise beyond their years. Social consciousness was a prevalent emotion found in many of the entries, as it always is. In addition, the entries prove that the students aren't afraid to express their opinions, and that's something that all union members can appreciate. As in the past, many of the essays and narratives revealed resourcefulness and aptitude that might not be expected from high school students. The independent thinking the students displayed was enlightening.
"This is my first opportunity to thank Laurel Rubin and the Shelley and Donald Rubin Foundation for sponsoring this competition," Hotel Trades Council President Richard Maroko said. "We are certainly very grateful that this contest provides our members' children with a superb opportunity to express their opinions and show their artistic skills."
Of course, the ongoing pandemic made it impossible to have an in-person awards ceremony to celebrate the winners of this year's competition. But the prize money offered by the contest is always an incentive for the students and it is being awarded without an in-person celebration.
The top prize of $3,000 was awarded to Amira Shimin, who was also a prize winner last year. Amira is the daughter of Mohammad Kashem, an employee of the Conrad Hotel, and she won the grand prize for an essay where she described a modern day hero, her sister who has been organizing overworked medical residents and has already had some success in reducing their work hours. We should add that on top of the $3,000 grand prize, Amira won an additional cash award, that is, a separate prize, for a narrative about her membership in DRUM, her participation in Black Lives Matter and gun safety protests, and her inspiring embrace of activism. Congratulations, Amira!
Among the other major winners were Eishika Ahmed, Jailyne Polanco, Sabrina Fong and Ryan Ahmed. Other winners were Omar Kastrat, who also won a prize last year and whose brother, Din, is also a previous writing contest winner, and Tahmin Zahid, whose sister, Tasnim, had won previously. Eishika Ahmed also won prizes in 2018 and 2019, making her one of only two students in the history of the contest to win in all three years of eligibility. You can read about all the winners and some of the other impressive entries in the article below entitled, "Meet the 2020 Writing Contest Winners."
We all know that the Coronavirus has cast a pall over our industry and our country. But this year's writing contest offers a glimmer of hope. The kind of thoughtful, intelligent, and original essays and narratives that were submitted to this year's competition show that our future is quite secure in the hands these intelligent and caring young people. The Union thanks all students who submitted entries to the 2020 writing contest. Not everyone won a prize, but everyone's participation was genuinely appreciated!
Here Are the Writing Contest Winners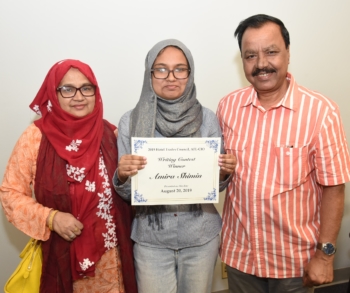 It has become almost routine for many interesting entries to be sent in to the Union's annual writing competition by children of our Union's members, and this year is certainly no exception. Entries were accepted in two categories, essay and fiction/non-fiction narrative, and both provided more than a few samples of masterful writing. In the end, eight students received nine cash prizes. But we honestly feel that everyone who took the time to enter the contest deserves credit for inspiring us. Thank you to all the students who participated in this year's competition!
The 2020 writing contest's top prize of $3,000 in the 2020 competition was awarded to Amira Shimin, the daughter of Mohammad Kashem, an employee of the Conrad Hotel. Amira was also a prize winner last year. She received top prize this year for her essay entitled, "A Modern Day Hero." Rather than tell you about the top prize winner, the entire essay is published on the Union's website. Click here to read Amira's top-prize essay.
We should add that Amira was awarded a second cash prize for a narrative about her embrace of activism. Describing her reaction to school killings, Amira wrote: "All these shootings and nothing had changed. But this was different. The students at Stoneman Douglas High School said 'never again.' Inspired by their actions, I helped organize Brooklyn Tech's walkout. I helped make posters, planned what we were going to do, had one-on-one conversations with classmates to raise awareness, and spread the word on social media. This was the first time in my life I felt like I was contributing to change."
There is little doubt that readers of both Amira's essay and narrative will have a strong feeling that she will continue to contribute to change. Congratulations, Amira!
First place in the narrative category (and a $1,500 prize) was awarded to Jailyne Polanco, who wrote about her experiences as the American-born daughter of Dominican immigrants. It was a brilliant and deeply personal piece of writing, a journey towards self identification.
Upon entering a white majority high school, Jailyne wrote: "Sure, around 60% of my high school was white, but that shouldn't affect my experience in school, right? Well, my freshman year started off with me being the butt of all the 'BUILD THE WALL' jokes after the 2016 presidential election. People kept touching my hair, even after I told them not to, while calling me 'exotic' and 'different from the rest.' My own peers even questioned my citizenship status because I 'don't look like I was born here.' I can't even count the number of times people told me to go back to my own country. Nothing like this ever happened to me before. No one ever walked up to me and called me an 'illegal alien' before. It was a very jarring experience . . ."
Jailyne also reported that many in the Dominican community seemed to resent her tentative incorporation into the American mainstream.
"I am the one that assimilated 'too well,' the one who completely forgot her Dominican roots. I am the one that they speak Spanish slowly to 'because she doesn't understand the language like her sisters do.' I am the 'watered down' Dominican."
The most amazing part of Jailyne's experience is how it concluded. Her essay explained: "I am aware that I am at a crossroads between my two communities, but who said I have to choose one path in the first place? The world is full of people who have heritage from different parts of the world, so assuming that everyone has to identify with only one part of their heritage is ridiculous. With this insight, I am finally comfortable with my identity. Regardless of what others think of me at the end of the day, I'm still me, and that's all that matters. I am still Afro-Latina with my Spanglish and citizenship status. I am still Afro-Latina with my big hair and curvy figure. I am still Jailyne."
Yes, Jailyne, you are still Jailyne. And readers of your narrative are delighted that you are, and are grateful for such a wonderful piece of writing.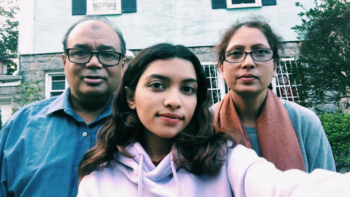 First place in the Essay category (and a $1,500 prize!) was awarded to Eishika Ahmed, who, we might add, also won prizes in 2018 and 2019, making her only the second student in the 19-year history of the contest to win prizes in all three years of eligibility.
Eishika's essay discussed quite astutely whether the U.S. Supreme Court is more political than judicial. She mentioned that she has wanted to be a lawyer since she was 12 years old. Readers may feel that her essay displayed an opinion that could make her Chief Justice one day!
"It is important for justices to remain impartial because they are a part of the U.S. government's checks and balances system," she wrote. "It is necessary for the three branches of government to challenge each other, which is why Presidents choosing people they think will side with them is harmful."
Eishika's essay argued further that while some Presidents have openly stated they will appoint justices with a conservative bent who will overturn Roe v. Wade and protect the Second Amendment, "It shouldn't matter whether the justices have a conservative bent or not, they are supposed to interpret the Constitution with an unbiased lens."
Eishika's essay also argued for a more transparent method of selecting Supreme Court justices and perhaps someday even having them elected by the people.
Several years ago another student, Gary He, argued in a writing contest essay that U.S. democracy was declining because its citizenry wasn't concerned and educated enough about the issues. Well, Eishika's well-reasoned essay did much to make us concerned and educated about the U.S. Supreme Court.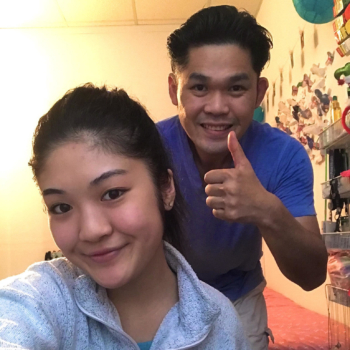 Sabrina Fong won a $1,000 prize for telling us "Why My Dad's Union Membership Is Important to Me." Sabrina's essay begins with the news that when she was five years old she thought the fact that her father worked in a hotel (Sheraton NY Times Square) "was the coolest thing in the world." The ironic thing is, however, that she still feels that way, although for different reasons.
Sabrina wrote about all the great things the Union has done for her father and, of course, her family. She showed a clear understanding of the wages, benefits, work conditions and job security her father enjoys through his HTC membership, and she expressed a deep appreciation for them. She reported how relieved the entire family was when they learned the Union was able to extend benefits during the COVID-19 crisis.
It has all had a profound effect on Sabrina.
"I have never met a single person who loves his job more than my dad loves his," Sabrina wrote. "He has not once complained about his job and I know this has only been made possible because of the union. I speak for all my fellow teenagers and Gen-Z children of HTC members when I say thank you from the bottom of our hearts. Thank you for providing our parents with rewarding and safe working environments, for protecting and defending them against management at all times, for providing them with family medical coverage, for guaranteeing them rights that non-union workers don't have, for fortifying them with a sense of unity that is hard to come by in this day and age, and, lastly, for constantly providing us with opportunities to accomplish our lifelong dreams."
Sabrina's heartfelt gratitude for her dad's union membership was expressed cogently and convincingly. Thanks, Sabrina, for the kind words of appreciation.
Quite a few students opted for "A Modern Day Hero" as an essay topic, including Amira Shimin, who won top prize for her choice. But another excellent essay with a modern day hero as its theme was submitted by Ryan Ahmed, who won a $1,000 prize for his effort.
Ryan, a student at Bronx High School of Science, told us "a hero does not have to have prowess with lance, sword or mace, or have super human abilities," and then chose a hero that has none of these attributes.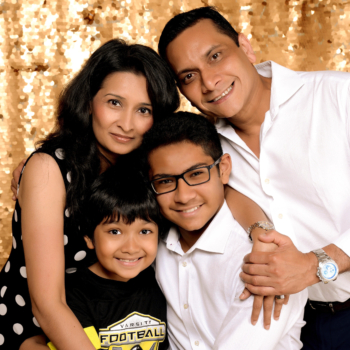 Ryan noted that especially now, during the COVID-19 crisis, heroes are needed. And while we can all agree that front-line medical workers and other essential employees, including members of our own Union, can be justifiably viewed as heroes, there is one who really stands out in his eyes: "Standing at five feet and six inches in this pandemic reality is a 79-year-old physician named Anthony Fauci."
Ryan noted that Dr. Fauci "has always put public health over political interests and even his own sleep schedule." He reviewed Dr. Fauci's extraordinary career in medicine, dating all the way back to 1984, battling HIV/AIDS, SARS, Zika and swine flu, among other serious health threats. Ryan rightfully stated that "Dr. Fauci's work has already saved millions of lives" and will save many more because "Fauci believes, as a voluntary member of the Trump administration's coronavirus task force, that the government's actions could be guided, even if the president's declarations could not. Fauci softly revises the absurdities and half-truths of Donald Trump at White House press briefings."

There's more. Ryan added, "No, there is no evidential proof of a 'miracle cure' or prevention of coronavirus by taking hydroxychloroquine. No, there will probably be no vaccination for at least a year,' Fauci gently corrected the president."
Ryan further said, "For many weeks when the president insisted on denying the government's inability to provide virus test kits on a widespread level, Fauci put it clearly: 'That's a failing. Let's admit it.'"
Ryan's essay gave other evidence of Dr. Fauci's superior position as the savior of millions by relying on data and science to disagree publicly with President Trump, something that other members of the administration never seem to have the courage to do.
This was a fine essay and the reader can't help but agree with Ryan, who was the only 10th grader to win a prize in this year's contest: Dr. Anthony Fauci is indeed a modern day hero.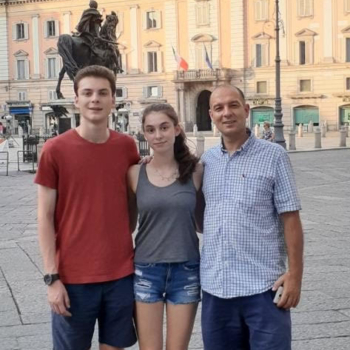 There were other prize winners in the 2020 writing competition. There were a number of entries relating to immigration, and the best of these was submitted by Samantha DeMartino. In "My Personal Experience with Immigration," Samantha detailed a wealth of familiarity with the subject. She began by telling about her father's immigration to the U.S. and her maternal grandfather's arrival from Argentina. Then she reported on her involvement with Caroline House, a school for immigrant women and children.
In her passionate essay Samantha revealed a strong knowledge of the reasons immigrants come to the U.S. and the problems they face when they get here. She helped women at Caroline House learn English and she reported that she hoped to be able to help more immigrants in the future. That's a goal everyone can admire.

Omar Kastrat, a 12th grader at Stuyvesant High School and a previous writing contest winner like his brother, Din Kastrat, won a prize for his enlightening essay that discussed whether global warming is a hoax. Omar's writing presented a compelling case that proved not only that global warming is very real but that it also a grave danger to all of us, especially those in his generation.
One of the best parts of Omar's essay was that in addition to explaining global warming, and the very serious harm it is causing, he actually proposed solutions. His essay showed a commanding understanding of this very contemporary subject and left the reader with hope that his generation can actually resolve the crisis before it is too late.
Many students wrote about the academic struggles they face and the best of these was submitted by Tahmin Zahid.
Good writing must run in the Zahid family, just like it does in the Kastrat family. Tahmin's sister, Tasnim Zahid, is a previous two-time writing contest winner.
Tahmin's narrative described the extreme difficulty she faced as a 16-year-old taking a college-level calculus class at the school she attends, the Manhattan Center for Science and Mathematics.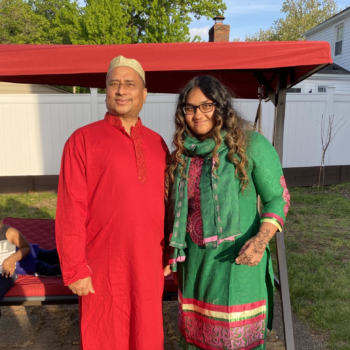 Tahmin's narrative revealed that she received a poor grade of 68 in the AP AB calculus class. But she also reported the good news that she finished the class with a grade of 99. What made Tahmin's narrative so gripping was her description of the hard work she had to put in to succeed in this challenging class. But she learned the key to success: "I struggled so much in this class," Tahmin wrote. "But pushing myself (to succeed) in it taught me to push myself in everything."
Of course, not everyone who enters the writing contest wins a prize. It is a competition, after all. But there were other worthy entries in the contest and here's a big shout out to the students who submitted them:
Erwin D'Cruze, a student at Bronx High School of Science, didn't win a prize but sure had an interesting narrative about the right kind of diet and, no, it isn't vegetarianism. Ryan Li provided an essay on the Supreme Court that was as convincing as a successful legal brief. Onik Siddique wrote a narrative called "The Feeling of Parkour" that artistically described an athletic activity that is rapidly rising in popularity.
Jade E. Melendez-Abreu entered an essay and a narrative, and both were quite good. Ashley Leon had an essay that would make any member of our Union proud, and so did Siena Gardillo, who also wrote a smart narrative about COVID-19. Other poignant and intelligent looks on how the pandemic has affected our lives were submitted by Christina Mendez and Shahed Chowdhury. And kudos to Rukayat Chowdhury and Kelly Wong, who told readers about the importance of their parents' union membership.
Owusua Acheampong penned a good argument for electing Joe Biden president. Jennifer Carlos wrote an insightful and instructive essay entitled "My Journey to Self-Acceptance." In "The Angels of Germany" Katrina Dobson taught us a meaningful lesson on the kindness of strangers. Marta Malecki became the first student in the history of the contest to write a science fiction narrative. It was untitled but not uninteresting.
More than a few students wrote about healthcare heroes, and Patricia Falar had one of the best of these. Ashfah I. Alam sent in a fictional narrative that was quite intriguing. Awsaf Ahmed, Nasheed Choudhury and Soham Bandyopadhyay were authors of essays on "Public Safety Vs. the Second Amendment" that really impressed readers.
While every entry into the writing contest can't be reviewed or even listed here, it is worth noting that all of them were read and appreciated. Yes, it's regrettable that prizes can't be awarded to all entries in the writing contest. But the Union is truly grateful for the efforts of all the students who took time to tell us their thoughts, to share their opinions and to unveil their wonderful imaginations. Thank you, 2020 writing contest participants!