Mental Health and Emotional Wellness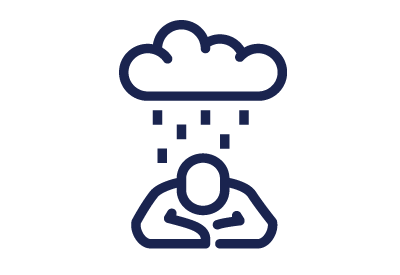 Counseling Programs
National Suicide Prevention Hotline:
If you are in crisis, call the National Suicide Prevention Lifeline, a free, 24-hour hotline at 1 (800) 273-8255. If your issue is an emergency, call 911 or go to your nearest emergency room.
Members Health Assistance Program (MHAP):
For those covered by the Industry-Wide Benefit Plan, the Members Health Assistance Program (MHAP) is offering counseling services over the phone for existing patients as well as setting up new patients over the phone. All counseling sessions are totally confidential. To be connected with a counselor please call MHAP Monday thru Friday 7:30 AM – 7:00 PM at (212) 237-3037 or (888) 615-6427.

Counseling for New York City Residents:
Free Counseling via NYC Well:
New York City residents that are struggling with stress, depression, anxiety, or drug and alcohol use can contact 1-888-NYC-WELL or Text "WELL" to 65173 to speak to a counselor via phone, text, or chat in over 200 languages. For more information visit: https://nycwell.cityofnewyork.us
Friendly Visiting Program:
Seniors who feel isolated can connect with friendly volunteers via phone calls. You can call (212) 244-6469 (212-AGING-NYC) to talk to these volunteers.
Counseling for New Jersey Residents:
NJ Mental Health Cares:
NJ Mental Health Cares has a free help hotline to assist those dealing with anxiety or stress due to the coronavirus outbreak. New Jersey residents can call 1-866-202-HELP (4357) for free, confidential support seven days a week from 8:00 AM - 8:00 PM.
Emotional Wellness Tools:
MHAP Tips For Emotional Well-Being During the Coronavirus Outbreak
The therapists and psychiatrists at the Members Health Assistance Program (MHAP) want to share a few tips and coping strategies to preserve your mental health during these trying times. Click here to read the full list.
Free Guided Meditations (in English and Spanish):
UCLA has a free library of guided meditations in English and Spanish. Visit https://www.uclahealth.org
10% Happier Podcast:
10% Happier is a podcast about meditation produced by Dan Harris, from ABC News. Visit Apple Podcasts to access interviews and free bonus meditations like this 11 minute meditation "See Yourself Compassionately" with Jessica Morey.
Ted Talk on Breathing to Heal:
Max Strom speaks on using your breath to combat anxiety, stress, and sleep dysfunction: https://www.youtube.com/watch?v=2gX6wUWUFHM.
3 Minute Mindful Breathing Meditation:
Stop, Breath & Think offers a short, 3-minute mindful breathing meditation on YouTube to help you feel more settled and calm: https://www.youtube.com/watch?v=SEfs5TJZ6Nk.
NYC Well's Online Library:
New York City has put together a library of free digital mental health resources for anxiety, depression, sleep, substance abuse, and mindfulness: https://nycwell.cityofnewyork.us/en/app-library/