A Report from HTC President Rich Maroko: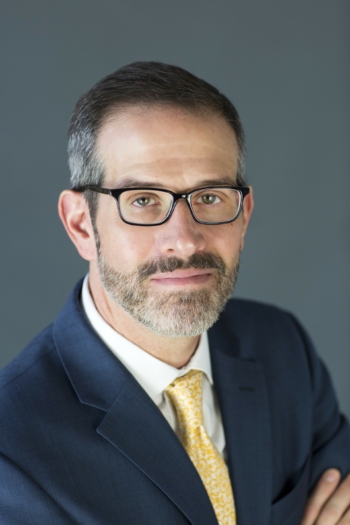 Hotel Voice, Fall 2020

There is no corner of the globe where this pandemic hasn't spread. And while we all share many common hardships, we also each feel the impact on a personal and individual level.
For our Union, and our members, we find ourselves in the midst of what are undoubtedly the darkest days in the 82-year history of our Union. Our industry is almost entirely closed down, something that has never happened before — not during the Great Depression of the 1930s, not during the world wars, and not after the terrorist attacks of 9/11. Almost 90% of our members are laid off. No one can say when business will come back or when life will return to normal.
In addition to the economic catastrophe we are enduring, all of us experienced the personal tragedy of losing family members, friends or co-workers, or know someone who has. Already, over 2,500 members and dependents have gotten sick with COVID-19. We have all been living under the fear of infection, and the stress and trauma of solitude, isolation and uncertainty about the future. We will never forget this terrible year.
Since the start of this crisis, it has been my single-minded focus — and that of our officers and staff — to find ways to stretch to the limit the Union's power and resources in order to alleviate the hardships and anxiety you have been experiencing, and to preserve your jobs, your contracts, and your Union itself. I wish it were possible for the Union to shield you completely from the effects of this calamity, but the sheer magnitude and severity of it makes that impossible.
However, I believe that, in better times, when you look back on this period you will remember that one of the few organizations you were able to count on was your Union. HTC has managed to move mountains for the 90,000 workers and dependents we represent, when many other institutions that have a duty to protect you – most notably, the federal government – failed miserably.
The purpose of this issue of the Hotel Voice is to provide you with resources you can use in this crisis, to document the work the Union has been doing on your behalf, and to remember our Union brothers and sisters who we have lost during this cruel plague.
My report here is a brief summary of what the Union has done during these months to meet this emergency, much of which is addressed in greater detail in the other articles. The Union's goals during this crisis, though simple to identify, were very difficult to achieve.
• First, make sure that our members were safe at work;
• Second, prevent our laid off members from losing their healthcare during this public health emergency;
• Third, win supplemental income for our laid off members to help them financially during extended layoffs;
• Fourth, guarantee that our members will return to good, safe, Union jobs when the industry recovers;
• And finally, to help our members navigate the other challenges presented by this crisis, from filing for unemployment, to setting up remote learning for their children, and providing lawyers to deal with landlord-tenant disputes or bankruptcies.
I am extremely proud to report that we achieved all of these objectives through a combination of negotiated agreements, cutting edge legislation, unprecedented arbitration awards, and, most importantly, grit and hard work.
None of this would have been possible if not for the unity and resolve of our membership, the hard work of our staff, the strength of our contracts, or our political power.
THE CORONAVIRUS SAFETY PROTOCOL
We all remember how in the dark we were when the pandemic first struck the U.S. – arriving first in New York, New Jersey and a few other states, which absorbed the brunt of the initial impact. Although we now know that, in January, the White House had understood the magnitude and deadliness of the impending catastrophe, inexplicably, the President chose not to warn or prepare the country.
But our Union, with access to much less information, acted immediately to ad- dress the threat in our workplaces. We called employers together and insisted on negotiating an unprecedented special contract to impose strict health and safety regulations specifically designed to protect our members against COVID-19.
On March 16th, we signed the very first such agreement in the United States — which we call the "Coronavirus Safety Protocol." Within the first week, the "CSP" started protecting 20,000 workers in 123 workplaces represented by HTC. In the weeks and months that followed, our Union systematically persuaded, cajoled, and arm-twisted more employers (some of whom were reasonable and some who were and still are not) to sign the agreement. By the end of April, 152 hotels employing over 22,000 workers were bound. At the same time, as scientists and public health authorities learned more about the virus and offered more advice, we have successfully renegotiated the agreement multiple times to update, strengthen and improve it.
Today, our groundbreaking "Coronavirus Safety Protocol" continues to protect employees working in 176 HTC-represented shops. Its provisions go well beyond any protections afforded workers by law, including (but not limited to): mandatory mask-wearing by employees, managers and guests; HEPA-filtered vacuums; required use of EPA-registered antimicrobial products; COVID-19 testing; and the right not to work during the crisis using both paid and unpaid time off. In addition to groundbreaking protections designed to keep workers from getting sick, the agreement also gives employees who get infected 20 extra days of sick pay to use during their recovery. You can read more about the CSP here.
EXTENDED HEALTH COVERAGE FOR LAID OFF UNION WORKERS
When it became clear that the pandemic was going to close most of our Union shops, we decided to try to get the employers to pay to extend the eligibility period for health coverage for the thousands of Union-represented workers who were being laid off. We understood this would be difficult to accomplish. In New York City, the cost of healthcare is over $1,400 per month per Union room attendant for a combined total of nearly $50 million per month for the industry. When an employee is laid off, he or she loses healthcare. However, we realized that maintaining our members' health coverage had to be considered our number one priority, especially because we were facing a catastrophic life-threatening health crisis, and we were determined to succeed.
As you know, by negotiating and using the powerful grievance and arbitration provisions of our contracts, we were able to get most of the employers to continue to pay the cost of health coverage for most Union represented shops in New York City for an additional 9 months – through the end of 2020 – and in some cases, into 2021.
We won similar extensions at many of the Local 6-represented clubs and for the casinos and hotels covered by the GRIWA outside of New York City. You can read more about our Union's successful efforts to win extended health coverage here.
You can find resources for how to continue your healthcare coverage when the extension ends, by purchasing COBRA or receiving payment for your paid time off, here. We've also listed resources for purchasing an outside healthcare plan available through the state or private market.
SUPPLEMENTAL INCOME FOR LAID OFF UNION WORKERS
In March, Congress passed a $2 trillion economic stimulus bill (the "CARES" Act). Well before the enhanced unemployment benefits of $600 a week provided for in the CARES Act ran out, in May, the Democrats in the House of Representatives passed another bill (the "HEROES" Act) to continue to provide enhanced benefits to the millions who are out of work. But the Republicans in the Senate and the President did nothing and refused to negotiate for months. As a result, the additional $600 per week federal unemployment subsidy ended at the end of July. It was clear to us that finding some way to get supplemental income to members and the people we represent would be vital.
So, we had the idea to claim that the temporary closure of some hotels and even the massive layoffs in hotels that remained open triggers the obligation of employers, under our master contracts, to pay severance pay. We attempted to negotiate for it, and when that failed, I filed and presented our case in arbitration, and we won.
As a result, we obtained arbitration awards that gave our members the right to collect either lump sum severance, or what we have been calling "bridge payments." Each worker's weekly "bridge payment" is the difference between what they are collecting in unemployment benefits and their normal weekly pay, deducted from a "bank" equal to whatever they would be entitled to in contractual severance pay (based on their years of service with their employer) if their shop or department permanently closed. The more years of service a worker has, the longer they will receive "bridge payments."
This source of supplemental income for our members clearly does not adequately replace the emergency relief Congress should have passed in this national emergency and may not be enough to carry some of our less senior members through to the end of the pandemic, but many members have told me that it has been an unexpected godsend to them.
To put this remarkable achievement by our Union in the proper context, between severance pay and emergency funding for our healthcare, the industry has paid over 3⁄4 of a billion dollars. I can report that no other local unions in the hotel or gaming industries in North America have been able to make employers pay for any additional health insurance not already required by their contracts or without having to agree to givebacks in exchange, even though they are dealing with many of the same companies we deal with. I also want to emphasize that this is completely understandable for the obvious reason that these companies aren't doing any business during the pandemic.
Read more about the arbitration strategy that we used to win severance for our members here.
EXTENDED ACCESS TO PRE-PAID LEGAL
The devastation this pandemic is wreaking on the economy and the indifference that the Trump administration and Republican-controlled Senate have shown for the plight of ordinary Americans is resulting in extreme hardships for working people. Unless the Democrats take back the White House and the Senate, millions are likely to be evicted from their homes and hungry, and this has already started to happen in our region. For this reason, I asked for and got approval from the trustees of the Pre-Paid Legal Fund to extend eligibility in the Pre-Paid Legal Plan for laid off workers until further notice. Eligible workers can get legal assistance through Pre-Paid Legal for matters including landlord-tenant disputes, divorce, child support claims, real estate sales and purchases, bankruptcy, credit and consumer protection issues, wills and estate planning, immigration issues, and more. You can read more about the Pre-Paid Legal extension here.
WE WON LEGISLATION IN NYC PROVIDING JOB SECURITY FOR HOTEL WORKERS AND CONSUMER PROTECTION
Any member who ever doubted the practical value of supporting the Union's political program can put their doubts entirely to rest now. Under the economic stress of this pandemic, a growing number of hotel employers are trying to use bankruptcy and receivership as a device to get out of their union contracts and to fire all their employees. That is why our Union has lobbied the New York City Council to pass a law (simply called Intro 2049A) that requires hotel employers to retain employees for at least 90 days at their current or higher pay rate in the event a hotel changes hands or is foreclosed on. On September 23rd, the City Council passed Intro 2049A, by a vote of 45 to 4, and on September 28, Mayor Bill de Blasio signed it. This new law will be another invaluable tool for our lawyers to use to protect our members when employers try to evade our contracts using bankruptcy and receivership.
In addition, Intro 2049A requires hotels to inform guests with reservations in the event of a strike, a picket line or other service disruptions and to offer full refunds. This will give hotel guests who want to honor our picket lines a practical way to cancel their reservations and relocate to a different hotel. I am extremely proud that our Union successfully passed this innovative legislation. You can read more about Intro 2049A here.
LEGISLATIVE VICTORY FOR COVID SAFETY IN NEW JERSEY HOTELS
In June, New Jersey Governor Murphy and our allies in the New Jersey legislature enacted a new law to protect the health, safety, and jobs of hotel workers, which is especially vital during this emergency. Some hotel companies have been using the pandemic cynically as an excuse to end the practice of doing daily room cleanings, despite the fact that the World Health Organization has announced that daily cleaning is an important safety measure for guests and workers during this pandemic. The new law requires daily room cleaning, minimum front desk staffing, training on proper sanitizing of guest rooms and touch points, and the use of EPA-certified cleaning agents. You can find more details about our legislative victory in New Jersey here.
A DOZEN NEW CONTRACTS NEGOTIATED AND RATIFIED
I am extremely proud of the fact that even now, when the industry is almost completely shut down, we have been successfully negotiating contracts for our members and the workers we represent. Since March, we have won 13 whole shop contracts, including 7 first contracts for the peace officers, program sellers, and cleaners at NYRA and at the recently organized Equinox Hotel, SpringHill Suites Brookhaven, Sister City Hotel, and TWA Hotel. All of these contracts provide significant wage increases, enhancements to health benefits, and other improvements.
You can read more about the new contracts we won and ratified online at Resorts World Catskills, del Lago Resort & Casino, and Rivers Casino here, along with more information about our efforts to protect the nearly 5,000 gaming workers we represent during this crisis.
HELPING OUR MEMBERS NAVIGATE THE CHALLENGES OF COVID-19
When the world ground to a halt due to the pandemic, we quickly assigned Union staff to work with those members who were having trouble getting unemployment benefits and were unable to reach anyone from the State. In coordination with the New York Department of Labor and New Jersey Labor Department, Union staff helped over 1,000 members get access to unemployment benefits since the start of the pandemic.
When New York City announced a plan to reopen public schools in September, we coordinated with the NYC Department of Education to get information out to our membership about how to sign up for in-person or remote learning, coordinate their children's schedules and access technology for remote learning. We publicized the City's "Return to School" information sessions and connected members who needed help with staff at the Department of Education.
And in the months leading up to the 2020 election, our Union did its part to try to flip the Senate to a Democratic majority and elect Joe Biden and Kamala Harris to the White House. We got information out to nearly 30,000 of our members through the Union's text alert system on how to register to vote, request an absentee ballot, and vote safely during this strange election. We mobilized volunteers to canvass for Biden-Harris in critical swing states and had hundreds phone bank in support of Democratic candidates. If our efforts are successful, our members — and working people across our country — can count on a newly elected Democratic majority passing the HEROES Act which would reinstate the $600 federal supplement to unemployment benefits and provide direct assistance to those who want to continue their healthcare by purchasing COBRA. You can read about HTC's efforts in the 2020 general election here.
CONCLUSION
That is my report. I know how stressful this time has been for you and your families. While we cannot solve all of the problems arising from this catastrophic event, our Union is working and fighting tirelessly for you and I can assure you that we will not rest until we all get through this.
As long as I've worked for this Union, we have sincerely boasted that we have the best contracts for hotel workers in the world. I can tell you with absolute confidence that this extraordinary stress test — the Year 2020 — is proving how true that claim has been. You will probably remember that in each master contract negotiation over the years, we have fought to add technical improvements to the "language" of our contracts (covering many subjects like subcontracting, bankruptcy, change of ownership, severance pay, maintenance of benefits, enforcement procedures, and many others) and I know that many of our members have wondered how big a deal those technical provisions really are. Trust me when I tell you that throughout this crisis, those provisions have saved us repeatedly. Perhaps most important, is the long-term duration of our contracts and the unlimited right to recall. The GRIWA does not expire until 2023, the IWA until 2026, and the Division A contract until 2027. And it is the strength of the language in our master contracts – the IWA, the Division A Contract, and the GRIWA – that will ensure our members go back to work with their wages, benefits and working conditions intact when the pandemic finally eases and business returns.
None of it — the strong contracts, the political power, the necessary resources — would have been possible without the engaged, militant, resolved membership base. And because of that base, I am confident that we will emerge from this crisis stronger for having endured it.
Finally, on a personal note, I would like to urge every member of our Union to please keep practicing COVID-19 safety measures. All of the public health experts seem to agree that the next few months will be extremely dangerous. While we are all growing tired of this crisis, this is not the time to give in to boredom or relax the necessary safety precautions. Please stay safe and survive this ordeal.
In Solidarity,
Rich Maroko

President of the Hotel Trades Council