College Scholarships Awarded to 22 High School Seniors
July 7, 2020 3:17 PM
There haven't been many good news items in 2020, with the COVID-19 crisis leaving so many of our union's members out of work, but the annual scholarship awards for this year can give all of us hope for the future. A total of $264,000 has been awarded to 22 promising students who are children of our union's members. Congratulations to these scholars and to their parents!
Although the scholarships were announced this week, we regret to say that an awards ceremony was unable to be held due to COVID-19.
The scholarship winners were chosen by a committee of professional educators, with neither the union nor management having any say in the selection process. You can read about this year's scholarship winners here.

A number of factors are taken into account by the scholarship committee each year in determining the award recipients; including scholastic achievement, financial need, extracurricular activities and community service. In previous years many of those who submitted applications were interviewed in person by members of the committee, a step that COVID-19 made impossible this year.
Having the selection process conducted by a committee of professional educators has paid dividends in the past. To date, all previous scholarship winners are either still attending college or have graduated college and, in many cases, have completed graduate school, too. It is a remarkable track record of success.
The scholarship committee is headed by its chairperson, Lawrence Momo, who is the Director of College Counseling at Trinity School. The other committee members are: John W. Buckley, Vice President for Undergraduate Enrollment at Fordham University; Beverly Fox, Associate Dean of Studies at Sarah Lawrence College; Elise Rodriguez, Director of Senior Guidance at The Dalton School; and Diane McCoy, Senior Associate Director of Undergraduate Admissions at Columbia University

With this year's awards, the scholarship program has now passed the $9 million mark in its history. Since its inception in 1987, the union's scholarship program has now awarded a total of $9,032,000 in college grants to 1,102 children of HTC and Local 6 members.
There is no doubt that COVID-19 impacted this year's scholarships, and not only by precluding an awards ceremony. The pandemic's destruction of the tourism industry has caused 30,000 of our union's members to be on layoff, leading to a massive reduction in contributions to the scholarship program that is funded by our members' employers. With contributions based on the number of members that are employed each month, the scholarship fund was severely depleted this year. But the generosity of Mr. Mario Gabelli, who contributed $81,000 to this year's scholarship fund, helped enable this year's total of 22 awards of $12,000 each. Mr. Gabelli, who had previously contributed $100,000 to the program for the years 2016 through 2018, has also donated $170,000 to be distributed in scholarships in 2021 and 2022. Mr. Gabelli, whose father, Joseph Gabelli, was a charter member of Local 6 and a longtime HTC member, has contributed a total of $351,000 to our scholarship fund in recent years. In appreciation for his kindness and generosity, Mr. Gabelli was made an honorary member of our union last December.
COVID-19 may have had another effect on this year's scholarship awards, but in this instance it is an encouraging one. The pandemic has led to a greater appreciation of healthcare personnel and this may have influenced the fact that more than one-third of this year's recipients plan careers in the medical field. Others plan to be teachers, engineers, lawyers and diplomats.
This year there were 19 recipients of Vito J. Pitta scholarships, named for the HTC President who preceded Peter Ward. Vito Pitta led HTC from 1978 until 1995, and he always said he had regretted that he did not have the opportunity to continue his education. That's why he campaigned hard to win the college scholarship program, which was one of the gains from the 1985 city-wide hotel strike.
There were also two Division A scholarship recipients in 2020 and one recipient of the Frank E. Saris award, which is named for the former general manager of the Harmonie Club.
The scholarship program is a competition that is open each year from January through March to eligible children of HTC members and Local 6 club employees. The students must be graduating high school seniors who plan to attend a four-year college or university in the fall. Students are invited to apply each January in the union's magazine and on this website.
"Congratulations to this year's scholarship recipients and an additional congratulations to their parents," HTC President Peter Ward said. "All of us greatly appreciate the hard work of parents and students alike. We are confident that like their predecessors this year's scholarship recipients will go on to have successful academic and career achievements, and that they will remember to give back to their communities. We are certain that they will make us as proud of them in the future as we are now, as they embark on their journeys through college. We wish them the very best of luck!"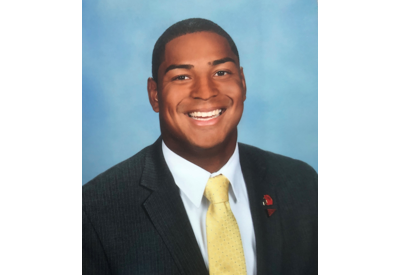 Brandan Coward was captain of the Chaminade football team and tutored other students.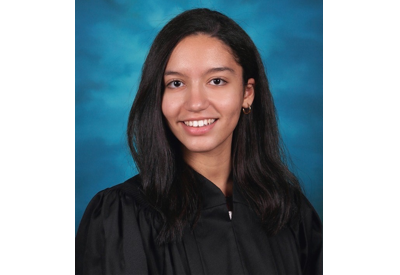 Sarah Amaoui is on her way to SUNY Stony Brook, where she will study biochemistry.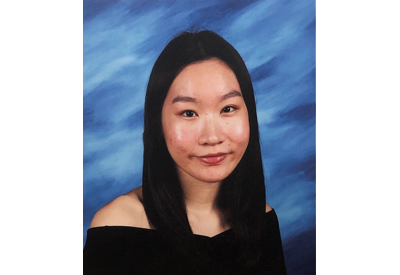 Flora Liang tutored ESL and mathematics while attending Bronx High School of Science.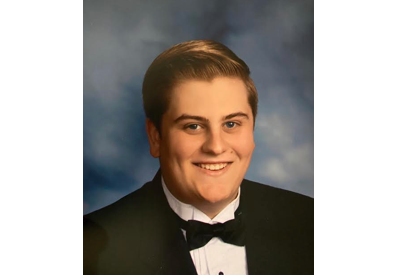 Kyle Nematz is a member of the National Honor Society and will major in aerospace engineering.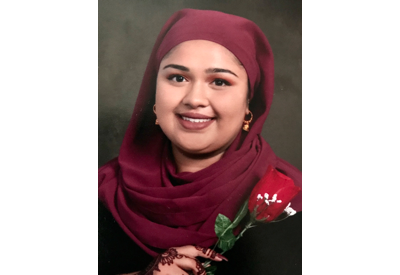 Afrida Rahman will be attending Long Island University, where she will major in nursing.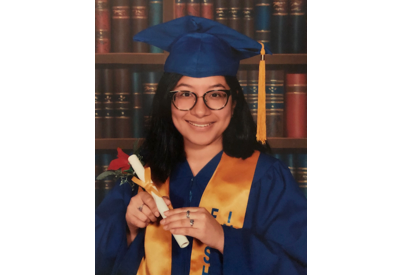 Vanessa Silva-Burgos was president of her high school's student government.
2020 SCHOLARSHIP RECIPIENTS
2020 VITO J. PITTA SCHOLARSHIP AWARD WINNERS
SARAH AMAOUI – NY Marriott Eastside Hotel
At the Bard High School Early College Queens, Sarah is a Teacher's Assistant for the Biology Lab, a leader in the Future Medical Leaders Club, a Student Ambassador for four years and a Library Intern at the school's library. She volunteers her time at the Queens Public Library tutoring children from K-8 as well as in the service office of New York Presbyterian Hospital (Queens). Sarah works in a paid internship as a research assistant at the Queens College (CUNY) Research Lab in the field of cancer biology and has presented at the Tri-Institutional Symposium at Rockefeller University. Sarah is a member of the varsity volleyball team and the varsity table tennis team, and she loves solving puzzles. She will attend SUNY Stony Brook and major in Biochemistry.
TOGAY ATMACA – New York Hilton
Togay attends Townsend Harris High School and is the founder and president of the Geography Club, president and public relations manager of the Steel Hawks Robotics Team as well as the Science & Technology writer for the school's magazine, "The Classic." He volunteers at the William Floyd Elementary & Solomon Schechter School, promoting the value of STEM/Robotics, works as a program explainer at the New York Hall of Science during STEM events and volunteers within District 25 public schools planning science programs/workshops. Along with his robotics team, Togay won the Engineering Inspiration Award ($5,000 via NASA) for their work in spreading STEM throughout the community. He will attend the University of Chicago and major in Economics.
MICHELLE BOADU – NY Marriott Eastside Hotel
At the Bronx School for Law, Government & Justice, Michelle is a member of the Principal's Honor Roll and dances for the school's Blue Diamonds Dance Team. Michelle volunteers in her community, working through the BuildOn Program, and she participates in the SUNY College of Environmental Science and Forestry Branching Out Program. She also participates in the CIEE Global Navigators Program, where she traveled to the Dominican Republic building Eco solutions to empower communities. Her interests are in Biology and Psychology. Michelle will attend Villanova University and major in Biology.
OSCAR CARBAJAL – Knickerbocker Club
Oscar is a member of the National Honor Society at Mount St. Michael Academy. He is a member of the Student Council and a member of the school's Robotics Club. Oscar tutors underclassmen (grades 6 through 11) in a number of subjects. He plays the piano and the recorder, is an avid reader and creative writer, and he participates in the Riverdale Soccer Club. His future interest in becoming an English/Special Education Teacher stems from his passion for helping students with disabilities, especially autism. Oscar will be attending Fordham University and major in English.
KRISTINA CHANG – The Wagner
Kristina attends Townsend Harris High School and is a member of the National Honor Society, the New York State Science Honor Society and Mu Alpha Theta. Her many leadership roles include president of the school's Fiber Arts Club, president of the full band program and organizing/volunteering for fundraising initiatives. Kristina is also a member of the Brass Quintet Symphonic Band and is enrolled in a dual program in collaboration with Queens College, University of New York, where she receives college credit for her case load. She volunteers her time at the Queens Library in Bayside and works as a paid teaching assistant at the Merica Learning System. Kristina will be attending CUNY Baruch College and will major in Biological Sciences.
SHERRY CHEN – Courtyard by Marriott Central Park
Sherry attends Stuyvesant High School and is a member of ARISTA as well as the co-founder and president of "Modeling a Protein Story." where she leads a team of 10 students in research on protein and increasing STEM accessibility through city-wide symposiums. She is a member of the varsity cross country team and both the indoor & outdoor track and field teams. Sherry works as a teaching assistant/tutor at the Angel Advantage Center. She is a Biomedical Engineering intern at Columbia University, working on designing device stabilization for patients with Parkinson's, and is a wellness intern at a senior care home, working with the elderly. She will major in Public Health at Yale University.
MUNIYAT CHOUDHURY – Lotte New York Palace
Muniyat is the Student Council President at the Nightingale-Bamford School, the founder and leader of both the Chess Club and the "Just Dance" Club, co-editor of the school's science newsletter, "The Atom," and leader of the Mathletes organization. She works as a research assistant at AMNH Science, has been an Education Justice intern at the Center for Popular Democracy, and is a select member of the Columbia University Honor Science Program. Muniyat is the recipient of the National Latin Exam Summa Cum Laude Honor and the Prep for Prep Academic Excellence Achievement Award from 2015-2019. She will be attending Macaulay Honors College at City College and majoring in Biology.
BRANDAN COWARD – Mandarin Oriental
Brandan attends Chaminade High School and is a member of the National Honor Society and the school's honor roll for all four years. He is the captain of the football team, a member of the swim team and is a peer tutor in various subjects. His other activities include being a certified lifeguard and water safety instructor, providing swimming lessons to those with debilitating conditions, and he volunteers at numerous events for The Katie McBride Foundation. His interests include designing floor plans, architecture and engineering. Brandan will attend Bryant University and major in International Business.
KAZI HOSSAIN – Hotel Plaza Athenee
Kazi attends Brooklyn Technical High School and is on the honor roll He is the executive editor of the school's newspaper, "The Survey," Secretary of the Social Justice Club – "T.E.L.L.," and class representative in the student government. He volunteers his time at a number of organizations, including working as a server for MASBIA, distributing free kosher meals to all people in need, working as a veterans researcher on mental health issues, and is president of the "Big Sibs" organization, where he assists with homework, leads groups in arts and crafts, and guides games. Kazi will attend Hunter College, majoring in Adolescent Social Studies Education.
CHRISTY HUYNH – POD 39 Hotel
Christy is the captain of the cross country team at Brooklyn Technical High School, A member of the HOPE Volunteer Club, she ranks in the top 10 of her school's graduating class. She volunteers at the Ulmer Park Library, supervising children's activities, has been an office assistant at Citiscape Consulting, and is a Market Research intern at Sans Consulting Services. Christy's hobbies include baking, playing the violin and computer programming. She will attend Massachusetts Institute of Technology and will major in Mechanical Engineering.
FLORA LIANG – Hotel Pennsylvania
Flora attends Bronx High School of Science and is a member of the National Honor Society. She is a National Latin Exam Scholar, Secretary for the National Organization for Women Club, a member of the prom committee and the soccer team. She volunteers as a teaching assistant at Immigrant Social Services, is a program member of the Chinese-American Planning Council and is a tutor teaching ESL and Math classes. While continuing her volunteer work, she also works as the manager of the Original East Side Ice Cream Factory and Chinatown Ice Cream Factory. Flora will attend Cornell University and will major in Business.
TOVA MARSHALL – Grand Hyatt New York
Tova is a member of the National Honor Society At KIPP NYC College Prep, and she is a member of the Principal's honor roll. She is also a representative of the Student Union Council, a member of the Otaku Club, a pianist for the school's Advanced Band and a participant of the Career Academy. Outside of school, she is the president of the National Council of Negro Women, is a Leader/Ambassador for the Girl Scouts and has interned with the CIEE Study Abroad Program, where she traveled to Beijing, China. Tova is interested in computer programming and applications programming. She will attend Lehigh University majoring in Global History.
KYLE NEMATZ – Sheraton Mahwah
Kyle attends Monroe-Woodbury High School and is a member of the National Honor Society. He is vice president of the school's student government, a secretary for the Future Business Leaders of America, a member of the Computer Club and a participant in the Model United Nations. He volunteers at the Monroe Ambulance Corps as an EMS, works as a Counselor in Training (CIT) at the YAC Day Camp and currently is a paid team member at a local retail outlet. Kyle will attend Purdue University, majoring in Aerospace Engineering.
ELIZABETH NIKOLAEVA – The Pierre
Eizabeth is a member of the National Honor Society at the Staten Island Technical High School (SITHS). She is president of the Newspaper Committee, president of the Ukrainian Club, choreographer for the Russian Dance Club, a member of the studio crew, a mentor for the "Techs Connects with Freshman" organization, a teaching assistant in the Behavioral Social Science course and prosecutor for the school's mock trials. She also volunteers as an assistant referee at the American Youth Soccer Organization, cares for animals at the Sean Casey Animal Rescue and is a tour guide at the SITHS Visit Program for potential new students. Elizabeth will be attending Macaulay Honors College at Hunter College and majoring in Economics.
JULIA PAUL – The Redbury New York
Julia attends The Beacon School where she is co-president of the Women's Empowerment Club, a leader of the Big Sib program mentoring incoming freshman, a member of the Stock Market Club and co-president of the Fashion Club. She also works at a major clothing retailer as a retail sales associate, managing cash receipts and floor operations. She is the recipient of the school's Community Service Honors and is fluent in both Polish and Spanish. Julia will be attending the University of Southern California and majoring in Business Administration.
AFRIDA RAHMAN – Highgate Hotel LP
Afrida attends Cristo Rey New York High School and is co-secretary of the Student Council, co-leader of the Social Justice League, senior mentor of the Student Leadership Program, photographer & designer on the Yearbook Committee, a member of the choir and senior member of the Improvisational Acting Organization. She also works as an intern within the Advertising Sales Department of CBS Corporation. In addition, she Interned at Mamus Tutorial Center, teaching K-8 students. Afrida is a student of Code Nation Foundation and Advanced Coding and has traveled to Morocco as a participant in the Student Diplomacy Corps. She plans on majoring in Nursing and will attend Long Island University.
DIANA RODRIGUEZ – Highgate Hotel LP
At Manhattan Bridges High School Academy of Engineering, Diana is a representative in Student Government, a member of the Yearbook Committee, a tutor in AP Mathematics and a member of the Girl's Club. Along with her activities at school, she is also a Media Production intern for NYC Parks, works in Childcare Services for infants and toddlers, is a crew member for LaserBounce Arcade and is the co-captain for the West 50th Lady Seahawks Volleyball Team. She is a member of the Teen Scholars Program for Coding at the New York Historical Society and has Interned at the ACE Mentor Program. Diana will attend SUNY Maritime College, majoring in Mechanical Engineering.
VANESSA SILVA-BURGOS – Hilton Midtown NY
Vanessa attends the High School of Fashion Industries and is the president of the student government. She is founder and leader of the Social Justice Association, a member of the Constitutional Law Debate Program; she participates in the Equity & Student Empowerment Organization and is the senior website coordinator for the Legal Outreach College Bound Program. She has won the school's oral debate two years in a row and is a Posse Scholar Award winner. Vanessa will attend Smith College and will major in Government.
SHARON ZOU – Highgate Hotel LP
Sharon attends Stuyvesant High School where she is a member of ARISTA, photography editor and business member of the school's yearbook, a member of the Project Spark Dance Team and a leader for the Big Sib Little Sib Program. She is marketing director of the New York Youth Tech Team, she volunteers at NYC Health & Hospitals, caring for the elderly, participates in "Built By Girls" computer applications creation, and is a student teacher for the NIA summer program. Sharon will attend Boston University, majoring in Computer Science.
2020 FRANK E. SARIS CLUB SCHOLARSHIP AWARD WINNER
ALLYSON BARREDO – Knickerbocker Club
At Yonkers International Baccalaureate World School, Allyson is a member of the National Honor Society, captain and dancer of the International (Filipino) Gala and tutors classmates for the NY Regents Exams. She volunteers as a student teacher with two different organizations (Junior Achievement & STEAM Summer Camps), and she dedicates her time working with Relay for Life, raising awareness and money to fight cancer. Allyson was chosen for the Columbia University Synthetic Biology Workshop for advanced studies in the sciences. She will major in Biology/Pharmacy at the College of Mount Saint Vincent.
2020 DIVISION A SCHOLARSHIP AWARD WINNERS
JESSICA LIM – Arthouse Hotel
At Archbishop Malloy High School, Jessica is a member of the National Honor Society, a member of the Varsity Swim Team, and a spirit leader at the school. She participant in the Math League competitions, tutors Geometry to other high school students, and is a member of the Photography Club. She also volunteers her time as an assistant coach at a local swim club, has traveled as a tutor to Taiwan with the Walker Organization, taught elementary (grades 1-5) students through the Ciana Organization and works at a local dessert shop. Her hobbies include playing the piano, swimming, reading and volunteering. Jessica will attend St. John's University and major in Biology.
JEFFREY LIN – Arthouse Hotel
Jeffrey is a member of the varsity handball team at Bronx High School of Science, a member of the school's chess club and a member of the baseball team. He has volunteered at the Chatham Square Library and has worked as a teaching assistant to elementary level students. His hobbies include computer programming, mathematics and everything science – with physics being a special interest. Jeffrey will attend SUNY Stony Brook University and major in Mechanical Engineering.