3,000 HTC-represented casino workers return to work, many to even better jobs than before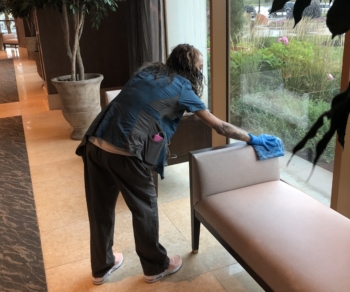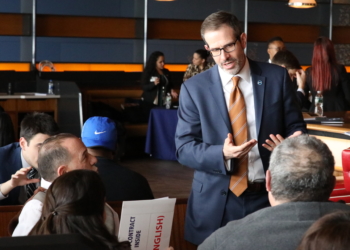 October 8, 2020 1:55 PM
In early September, after nearly six months of being shuttered due to COVID-19, New York Governor Cuomo permitted the state's casinos to reopen at 25% capacity and 3,000 unionized casino workers returned to work.
While non-union hotel and gaming workers across the country face hazardous working conditions amidst COVID-19, HTC-represented casino workers are in the very rare position where their protections on the job have gotten stronger and their wages and benefits have improved during the pandemic.

Healthcare coverage throughout the closure
On March 16th, Governor Cuomo issued an executive order requiring the state's casinos to close in order to prevent the spread of COVID-19. This meant layoffs for nearly all 5,000 of the gaming workers in our Union. Usually with layoffs comes the loss of healthcare.
"When the coronavirus struck New York, our top priority became making sure our members and their families didn't lose health insurance," explains HTC President Rich Maroko. "It was a monumental task. The industry was not bringing in any money, no one knew when they would be able to safely reopen, and some of the casinos were already in financial distress before the pandemic. And what we were asking for was going to cost them millions."
Despite these challenges, through a combination of well-crafted legal strategies and our powerful and expansive contract language, President Maroko and the Union's legal team managed to secure healthcare extensions at each casino during the height of the pandemic.
On March 24th, in negotiations with Resorts World, the Union got the company to agree to pay for six months of extended healthcare at Resorts World Catskills and Resorts World NYC.
At the same time, the Union won a case at arbitration on behalf of workers represented by the GRIWA contract. The arbitrator ruled that casinos covered by the GRIWA must pay for 6 months of extended healthcare for laid off workers. This victory meant over 2,000 union-represented workers at Rivers, del Lago, Saratoga Casino Hotel, and Jake's 58 would keep their healthcare for six more months, despite being laid off.
Then in early May, the Union got MGM, the owners of Empire City Casino, to agree to extend healthcare for laid off workers through September 30, 2020.
All told, these healthcare extensions brought relief to nearly 5,000 members and their families.
"It is hard to put into words what the healthcare extension meant to me and my two children. Last year, I suffered a serious illness and had to undergo extensive treatment. Because of my illness, I have to take medication daily and go to regular specialist appointments. It would have been devastating to lose my insurance," explained Vicky Rodriguez, a Table Games Dealer at Resorts World Catskills.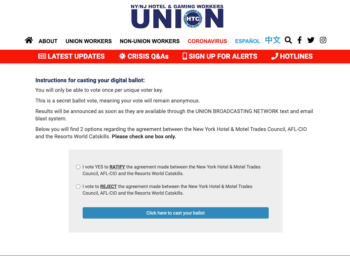 HTC wins three casino contracts during pandemic
As the casinos temporarily closed their doors, our Union raced to negotiate contract extensions at Resorts World Catskills, Rivers, and del Lago before their first union contracts expired. Each of the new contracts contained significant improvements to wages, benefits, and paid time off.
3 more years of security under the Union's master contract
In 2018, all three casinos had signed the Greater Regional Industry-Wide Agreement ("GRIWA"), our Union's master contract for upstate New York, northern New Jersey and the suburbs of New York City. In the successor agreements negotiated this spring, Resorts World Catskills, Rivers, and del Lago signed on to the GRIWA through March 31, 2023.
Under the strong contract language in the GRIWA, casino workers retained important protections during the pandemic including the right to be recalled to work in order of seniority, the right to severance pay during an extended layoff, and health and safety protections.
Wage increases were locked in
In this time of great economic uncertainty, workers at all three casinos received a wage increase. On April 1st, non-tipped workers received a $1/hour increase and tipped workers got a $0.50/hour increase. Workers are also guaranteed wage increases of $1.10 for non-tipped workers and $0.55 for tipped workers in both April 2021 and April 2022. Wage-related items like extra room pay, night shift differential, and extra game pay will also increase annually.
An increase to the minimum toke rate
The Union also won an increase to the minimum "toke rate" for dealers and slot Attendants. During slow weeks, the casino will have to guarantee that these tipped employees receive the minimum "toke rate" or pay the difference between the minimum "toke rate" and the "toke rate" for the week.
"I've worked as a table games dealer at several different casinos. In the past, when it was slow, I risked spending more money commuting to work and paying for childcare than I made during my shift," explains Alex Zheng, a table games dealer at Resorts World Catskills. "Given that the casino can only open at 25% capacity for now, the tables are slow, and our tips are lower. But because we have a minimum toke rate, I know each shift is going to be worth my while."
Minimum toke rates will increase as follows under each of the three contracts:


Increasingly affordable healthcare
Each year, workers across our country face rising healthcare costs and for many – if not most – working people, high-quality health insurance is out of reach. However, at each of these casinos, our Union secured affordable healthcare for the next three years.
At Resorts World Catskills, healthcare costs were locked in at rates of only $5/month for employee coverage and $100/month for family coverage. Then, next April, workers will have the option to switch into the UNITE HERE HEALTH Industry Plan, a gold-level plan that costs only $25/month for family coverage.
At both Rivers and del Lago, healthcare costs will go down starting in April 2021. At Rivers, individual coverage will go as low as $2.50/month for individual coverage and $30/month for family coverage in April 2021. At del Lago, employees can choose between four healthcare plans, with each plan decreasing in cost in April 2021. Then, in March 2023, workers at both casinos will have the option to enroll in the UNITE HERE HEALTH Industry Plan.
In April 2021, union-represented workers at Rivers and del Lago will also get an added benefit of a Health Reimbursement Arrangement (HRA) card, which will provide them with up to $100.00 towards qualified medical expenses like co-pays and over-the- counter medicine.
More paid time off
Each of the new contracts includes additional paid time off for union workers. At Rivers and del Lago, workers will get 2 additional PTO days in their bank starting January 1, 2021. Then on April 1, 2022, the existing PTO policy will be replaced with 9 paid holidays per year, 10 sick/personal days a year, and vacation based on an employee's years of service as negotiated in the GRIWA. Under the GRIWA, when workers reach two years at the casino, they will be entitled to a combined 29 paid days off each year. That's 8 more PTO days than Rivers's current maximum of 21 days, and 11 more days than del Lago's current maximum of 18 days.
At Resorts World Catskills, where workers already receive the paid sick, personal, and vacation days in the GRIWA, the Union won 2 new holidays effective April 2021: Martin Luther King Jr. Day and the day after Thanksgiving. This brings them up to 9 paid holidays.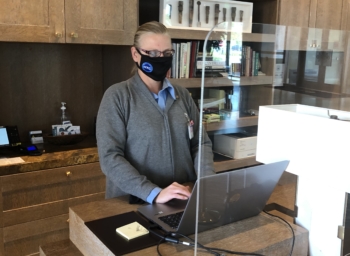 Six HTC Casinos sign strict Coronavirus safety agreement
Our Union also negotiated reopening agreements with Resorts World NYC, Resorts World Catskills, Rivers Casino, del Lago Resort & Casino, Empire City Casino, and Saratoga Casino Hotel. These binding agreements require the casinos to implement additional safety measures to protect both employees and guests.
"When the casinos reopened in Las Vegas in June, they became a hotbed for the virus. At first, guests were not required to wear masks and not all of the casinos were testing employees for COVID-19 as they returned to work. We wanted to make sure that the casinos in New York did not have the same problems," explains HTC President Rich Maroko.
Under the safety agreements, guests and employees must have their temperatures checked before entering the casino. Employees who work alongside a coworker who tests positive or who have a fever above 100.4 degrees Fahrenheit will be paid to get tested for COVID-19 and get additional paid time off while they wait for their results. If an employee tests positive, they are entitled to up to 20 additional paid days off to recover.
On the casino floor, employees and players are required to wear masks at all times and the casino must regularly disinfect slot machines and table game equipment, stock hand sanitizer, and enforce social distancing.
"Most importantly, my coworkers and I can't be retaliated against for reporting violations of the safety agreement. We have the ability, and the motivation, to make sure that the casinos comply and remain safe for both us and the players," said Jason Donnelly, a union delegate at del Lago Resort & Casino.
A complete description of the safety agreement can be found here.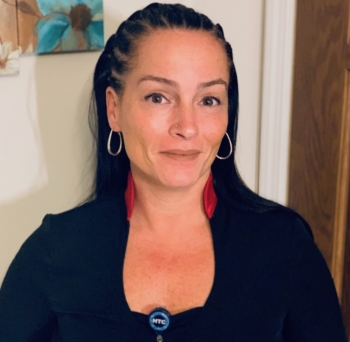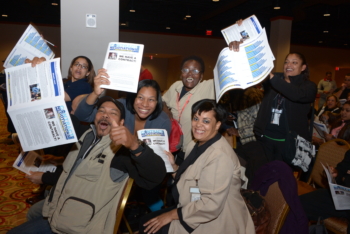 Severance and healthcare for workers who remain laid off
Currently, the casinos are permitted to reopen at only 25% capacity and many union workers have not been called back to their jobs right away. As part of the re-opening agreements, the casinos will have to provide severance pay and continued healthcare for laid off workers through the end of this year.
The severance amount is determined based on each casino's master contract. Eligible workers covered by the GRIWA (Resorts World Catskills, Rivers, del Lago, and Saratoga Casino Hotel) will receive five (5) days of severance pay for each year of service. Eligible workers at Resorts World NYC and Empire City Casino will receive four (4) days for each year of service under their contract, given the higher wage rates consistent with the Industry-Wide Agreement. Those workers who receive severance will keep their recall rights, and as soon as their work becomes available, will be called back to work in order of seniority.
Our Union has transformed NY's gaming industry
There is no question that New York's casino workers would not be in the position that they find themselves in today if it weren't for our Union.
Less than a decade ago, New York didn't have full-service casinos. HTC President Rich Maroko and then-President Peter Ward used our Union's budding political power to press lawmakers and the gaming industry to work with us to make sure that New York's future casino jobs would be good, secure jobs and that workers had a fair shot at joining a union.
As the casinos opened, workers received poverty-level wages, few benefits, and worked in fear of being arbitrarily fired. Over the next few years, 5,000 made the choice to join our Union. Because of that decision, today they have jobs they can support a family on: jobs with good wages, affordable healthcare, and some of the strongest job security and safety protections in the country.
"Ultimately, no matter how much an employer cares about their employees, the casinos are accountable to the owner and shareholders. Their goal is to protect and to grow their profits. That's why workers join unions. It's our job, not the casino's, to fight for the interests of the employees and make sure that they pull through this crisis and even come back to better jobs than before," explains HTC Regional Casino Director Steve Miller.