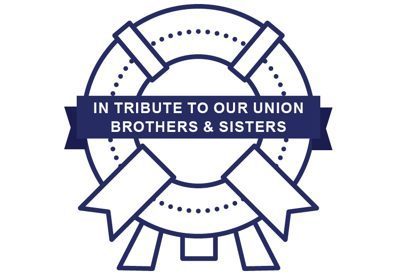 During this difficult time when we can not come together and grieve in person and provide each other comfort, we wanted to take the space to remember and celebrate the lives of Union members who have passed.

We hold those who have come to pass recently in our hearts and prayers and recognize the contributions they made in their communities, with their families, and in the dignity of their work. Regardless of faith, where we are from, and where we work, we are in this together as Union brothers and sisters. This illness knows no boundaries, but we will come out of it united and strong.
To notify the union about a coworker or family member's passing, click here.
Betty Brown, Courtyard LaGuardia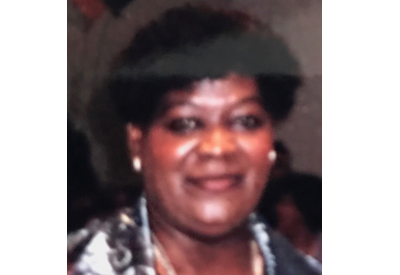 We are saddened by the passing of our Union sister, Betty Brown, a Room Attendant and Delegate at the Courtyard LaGuardia.
Business Agent Billy St. Pierre remembers Betty as an incredible delegate and a dear friend. "Betty was an extraordinary woman. She taught us how someone who was wise, strong, patient and selfless can impact so many peoples' lives. She truly led by example, and unified so many of her coworkers who trusted her leadership and wisdom. Her strength was interwoven with her sense of humor and compassion, and she mentored so many of her coworkers and delegates not because she had to, but because it was who she was. We will miss her greatly and I am forever grateful I had the opportunity to know such an amazing human being."
Ibis Tarafa, a room attendant at the Courtyard LaGuardia and coworker of Betty's for 12 years, recalls Betty as a mentor. "Betty was the best delegate I could have asked for. She was like a mother to us. She always tried to take care of our issues. She would return every call and look into every problem that came up."
Betty's former coworker and neighbor, Nisha Rampharram, also remembers Betty fondly. "Betty put in a good word for me at the hotel. We ended up working there together for 11 years. She was such a nice lady and she was always kind to me. Even after she retired, she always passed by my house and asked after me. I'll miss her."
Another friend and coworker, Sharon Mckain, recalls how Betty embodied what it means to be a Union leader. "Betty was a strong delegate. She always had the members' backs and she was always fighting for us. She was also a funny, nice, good person. She held strongly to her convictions and she always made sure we were unified as Union members."
We send our deepest sympathies to Betty's family and friends for her passing.
Bienvenido Estévez, Yale Club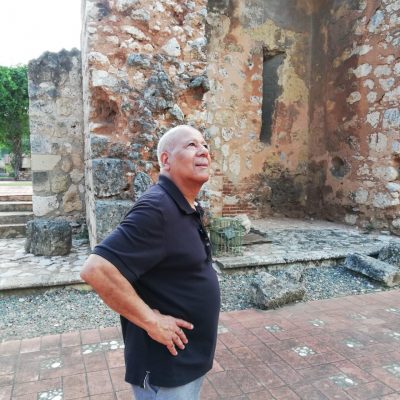 We are sad to announce the passing of Bienvenido Estevez, a steward at the Yale Club and a member for over 30 years.
Bienvenido's wife, Milagros Estevez, remembers Bienvenido as a loving husband, father and a giving man. "He was an exemplary husband, and an exemplary father. He had an amazing mind and an amazing heart. Even when he wasn't working, he was a generous man. If he only had ten dollars to his name, he would give nine of those dollars to someone who needed them. That was the kind of man he was."
Marco Salazar, a steward at the Yale Club, shared some of his memories with Bienvenido. "I knew Bienvenido and I worked side by side since 2007. He was a great companion and a father figure to me. I would always come to him for advice - we all did! He was generous with his time. I will miss him a lot."
Roman Sanchez, another friend and coworker, remembers Bienvenido as always keeping things light on the job, "I worked with Bienvenido for 10 years. I never had a bad moment when I was with him. We were always joking around. It was just joy and good laughs. He was an excellent friend."
Union Delegate and coworker, Oscar Almonte shares, "You won't find anyone who has a bad word to say about Bienvenido. He was a committed worker, a great companion and was very funny. May God bless him and open the doors to heaven in the sky."
Bienvenido's three children, Carlos, Jonathan and Karina, shared some lessons, love, and memories of their father. "It feels strange to write or think about our father, Bienvenido Estevez, in the past tense. The light of his being is the kind of light that lives on beyond time. We have learned many invaluable lessons from our father. We have learned that life is short and can be brutal, but, despite it all, there is nothing that love, humility, and a good laugh can't fix. We, along with anyone that has had the privilege to share time with our dad, will miss him dearly. In these most difficult times people often say to forget the bad times and focus on the good times. With our dad, there simply were no bad times. Our dad has taught us what it means to be an excellent friend, a hard worker, an incredible father, and above all an exemplary human being. We are so grateful for the outpouring of love from all that have known him. We will always treasure all the words of encouragement, pictures, videos, and fun anecdotes all of you—his beloved friends and colleagues— have shared with us. While we will all feel the absence of his light, let us carry the love, joy, and compassion he shared with us all alive in our hearts. We love and miss you, dad. Until we meet again. Your loving children, Carlos, Jonathan, and Karina"
Cristina Odalis Díaz, Evelyn Hotel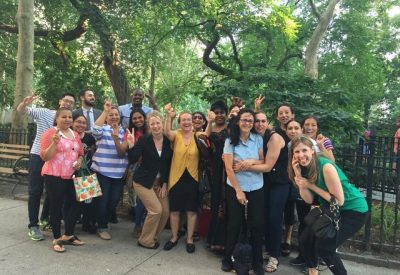 Our sister, Cristina Diaz, a room attendant at the Evelyn Hotel for 18 years, has passed away. Friends and family all remember her as always smiling and happy, never sad, and as a compassionate person who cared deeply about others.
Liliana Salazar, one of her close friends and a coworker at the Evelyn, said that Cristina's efforts during the organizing drive in 2015 were a life-changing event for her. "Cristina was the one who convinced me to join the Union. I will never forget how hard she worked for us, and her beautiful smile always made us feel good." Liliana also noted that Cristina was a devoted mother of three daughters and four grandchildren who loved life and loved to dance.
Juana Velez, one of the Union organizers who worked on the organizing drive at the Evelyn, also recalls how strongly Cristina supported the Union. "She never stopped talking to her co-workers. I was so impressed with her endless enthusiasm and her infectious smile. She really wanted the best possible deal for her colleagues - that was all she cared about."
Margarita Denton, another Union organizer, remembers the day of the Union election at the Evelyn. "We met the workers in a park near the Evelyn to announce the vote tally. They were so nervous, but when we announced that the Union won by 100%, it was crazy. We were all so emotional. Cristina walked over and a gave me a big hug. I will never forget that day." (Note Photo)
Cristina's husband, Lucindo, added these kind words about his wife, who was also his best friend. "She always wanted to do the right thing and she was always there for you. She never thought of herself. She was always happy and you knew she was happy because she was always smiling."
David Dioquino, Grand Hyatt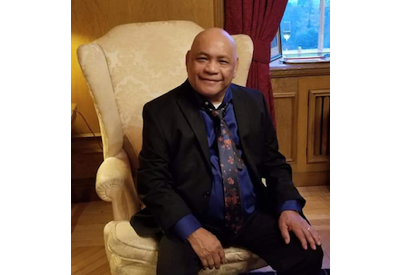 The Union is sad to announce the passing of our brother, David Dioquino, who worked as a steward at the Grand Hyatt for 36 years.
"He was just such a wonderful man," recalled his son, Arsenio. "Even though he is no longer with us, it is so comforting to know how deeply he impacted the lives of everyone who knew him." Arsenio also noted that his father believed in the Union. "The Union helped him at the Grand Hyatt several times, and he was proud of being a Union member."

David's son-in-law, Ariel Buenaventura, remembers his father-in-law as very caring and a loving and terrific grandfather. He noted that it was his caring attitude for others that made him so special. "He always thought of others first and foremost - he never thought of himself." He also said that he liked to go on walks, and he was a devoted New York Knicks fan for as long as he can remember. "He liked sports, but he really loved the Knicks."
David is survived by his wife, Andrea, his sons Arsenio and Alfred, his daughter Reah, his son-in-law Ariel, and three grandchildren.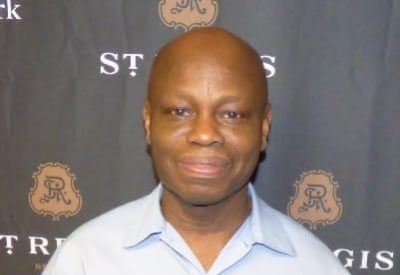 The Union is saddened to announce that Delali Bansa, an overnight steward at the St. Regis Hotel since 1991, has passed away.
Delali was a pastor at the Living Gospel Ministry Church in the Highbridge section of the Bronx for over two decades. His coworker of nearly 30 years, Teddy Osei Bonsu, remembers Delali as a very kind man and devout Christian. "Delali was a strong, faithful man and a good friend. He gave many of us comfort and support on the job. Whenever one of our coworkers was going through something difficult, Delali would take us aside and pray for us."
Delali is survived by his wife and two daughters. His daughter, Charity, describes Delali as a very active father. "My dad was very involved in our education growing up. He pushed my sister and me to work hard in school. He inspired us and because of his dedication, I'm currently in the process of getting my degree to become a school teacher. We will miss him very much."
Edward Fazio, Pierre Hotel and Waldorf Astoria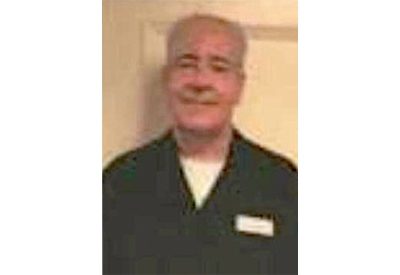 Our brother, Edward Fazio, a food and beverage storeroom attendant at the Pierre Hotel for three years, passed away suddenly on April 21st, 2020. Edward had worked for over 20 years at the Waldorf Astoria as a breakfast banquet cook. He was 62.
Michael Greeley, who worked with "Eddie" at the Waldorf for many years, said that he was a "super nice guy and very reliable." Michael remembers Eddie talking about all the different jobs he had before he became a cook and a proud Union member.
Eddie's wife, Joyce, said that her husband had "a great sense of humor, was well-liked, was a terrific cook, and above all else, was dedicated to his work."
His coworker and friend, Ralph Rodriguez, also praised Eddie as a hard working, diligent, respectful gentleman who was always on time and had a kind word to say about everyone. "Eddie was not only a great person to work with, but he was a close friend. We could talk about anything because we had a 'big brother-little brother' relationship," he said. "I would teach him a little Spanish; he would teach me a little Italian." Ralph said that not only was Eddie a proud native New Yorker, like himself, but that he was a proud Union member as well. "He was the perfect example of what a good Union worker is. I really miss him. Going back to work will not be the same."
Francisco Espinal, Radisson JFK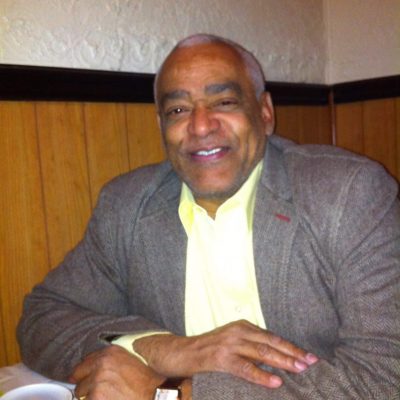 The Union is sad to announce that Francisco Adriano Espinal, an Engineer at the Radisson JFK, has passed away.
Francisco was a member of Local 94 and an Engineer at the Radisson JFK since 2001. He was working with the hopes of providing his three children with a better future.
Nahud "Coco" Rosado worked side by side with Francisco at the Radisson JFK for nearly 20 years. "Francisco used to tell everyone he was my 'tio' and he truly treated me like family," recalls Coco. "When I got surgery a few years back, it was Francisco who took me back and forth to the hospital. He was always taking care of his family, friends, and coworkers first. I am really going to miss him."
Rafael Ventura, who worked with Francisco for 18 years, echoed the fact that Francisco was someone who always put others' needs first. "Francisco was the type of friend who would arrange his own schedule so that he could drive me to work so that I wouldn't have to wake up early to commute on the trains. He would include me in family events, and when his wife cooked he would bring in leftovers for me at lunch. He was selfless. And he did it all with a smile. If any of us were tense or stressed about something on the job, Francisco would tell a joke or a story to relieve your tension. And if he could help you, he always would. He taught me a lot at work. I thank God for having had him as a friend all these years and for all those car rides to work listening to los boleros and seeing his smile."
Andres Perez, Francisco's delegate, remembers Francisco as a wonderful person, "Francisco was kind and had a good heart. I am sad that the Lord had to take him away from us. He will be missed by everyone at the hotel."
The Espinal family shares, "Francisco was a family man, wonderful father, and husband, very hard working, loving and caring. His colleagues were like a second family to him, he was always looking out for them. He had a big heart, and appreciated everyone. He meant so much to us and he has made us so proud of who he was as a person. It's been a big loss for family and friends but he left a beautiful mark on our hearts, unforgettable memories and that's what will continue to live on."
Gabriel Diaz, Sheraton New York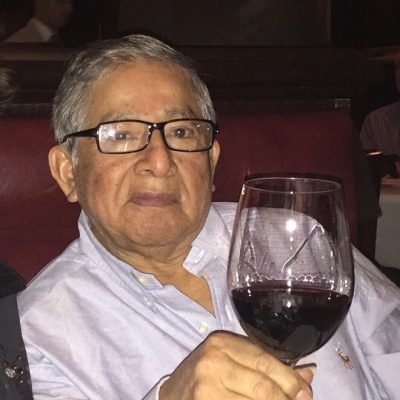 Gabriel Diaz, a room service server and Delegate at the Sheraton New York, has sadly passed away.
Those who knew Gabriel remember him as a warm presence, hard worker, musician, and a loving husband and father.
Garde manger and Delegate Eladio Acevedo worked with Gabriel for almost 30 years and remembers him as a fierce Delegate for his coworkers. "Gabriel was a defender. I call him that because at work Gabriel would always stand up to management and defend his coworkers. He became a Delegate because he was committed to being a voice for his fellow Union members. He helped people raise issues at work, and made sure people had the resources that they needed. He loved our Union and would often go to events and rallies to fight for us. They way I see it, he had two jobs: he would serve the guests as a room service server, and he would serve the members as a Delegate."
Franqui Bencosme, a room service server and coworker of Gabriel's for 36 years, remembers Gabriel's love of music. "Gabriel was such a warm person. He was very happy. I worked the morning and he worked the evening shift, but he would often come in an hour early to play his guitar and sing with us. That's how I remember him."
Garde manger Margarita Nunez remembers Gabriel Diaz as a calming presence in the hotel's kitchen. "Anyone who has worked in a hotel knows that the kitchen can feel like a war zone. Gabriel was always a sweetheart. He always had kind words to help others feel better during stressful times."
Gabriel's children shared their love for their father, as well as some reflections, words, and memories from his life.
Gabriel's daughter, Gisella writes, "My, Daddy, as I always called him was my 'Hero'. He was always there to the rescue with his unconditional love. He had a heart of GOLD! He was generous and he shared whatever he can do to help others. He was an amazing Dad and I will miss him immensely. I Love You, Daddy, forever."
Gabriel's daughter, Tania writes, "My dad was the heart of our family. I recall the many memories of him being there for me. As a little girl, if I wanted to go to the roller-skating rink with my little brother, daddy would always give me extra money even though he wasn't supposed to. He's been there with me every step of the way throughout my entire life. I cannot imagine my life without him. Thank you, daddy, for everything you did for us. I'll love you always. God bless you."
Gabriel's son, Joseph Diaz, shared, "He was a devoted husband, father, grandfather, brother, and son. To me, he was just Dad or 'Papi' as I would call him. Being his only son and the youngest of three, Dad and I had that joyous father/son bond. It never occurred to me how much my dad affected so many people in a good way. It wasn't until after he was gone that I would hear so many nice stories from his friends. Most described him as good hearted, polite, humble, charismatic, and respectful. He was a loving husband to my mom for 59 years. And he loved the guitar. He believed in hard work and always putting in 110%. That is how Dad was. My family and I will always remember him for the decent and kind man that he was. As heartbroken as we are, we know he's in much better place resting peacefully."
Gabriel is survived by his wife, Grace, his children, Joseph, Tania, and Gisella; his grandchildren, Raul, Danny, Katliana, and Jamilla; and his brothers and sisters in Ecuador.
Gerardo Vázquez, New York Hilton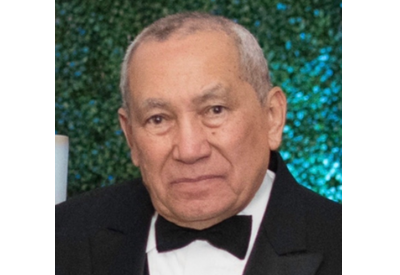 Gerardo Vázquez, waiter, lobby porter and mail room attendant at the New York Hilton from 1963 to 1998, passed away on April 6th, 2020. Gerardo, or "Gery" as he was known to his friends and loved ones, will be missed by everyone whose lives he touched.
His wife of 37 years, and fellow Union member, Altagracia Vázquez, remembers Gerardo as a loving husband, "he was a great companion, a loving father, grandfather and husband."
He is survived by his wife, Altagracia; his three children, Anthony, Jenilyn, and Gerardito, and his four grandchildren Nathan, Lyliana, Dylan and Charlotte.
Gias Uddin, New York Hilton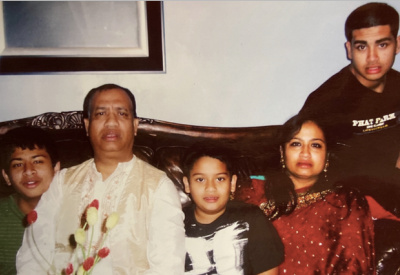 Gias Uddin, a kitchen runner from the NY Hilton and proud Union member since 2000, passed away on April 3rd, 2020. Mohamed Alam, a banquet server at Great Performances who has known Gias for over 40 years, fondly remembers his closest friend as an honest and good person, and a very strong supporter of the Union. "For him, everything was the Union. We would always go together to whatever the Union was doing," he said. Mohamed remembers attending the Save the Plaza Rally, and joining the picket line at the Capri Whitestone, and also joining the boycott at the Boathouse Restaurant many times with Gias.
Union Vice-President and Regional Director Eddie Cedeno echoed these same thoughts. "He was a very proud Union member," recalled Cedeno. "It was rare that he wouldn't show up to a Union rally or picket line. He was always there for us and we will miss him."
Gias's son, Moin, remembers his father as a devoted father and husband who raised three sons. "My father came to this country in 1987 from Bangladesh," Moin explained, "leaving all his friends and family behind, knowing little to no English, for a chance at a better opportunity. He always went out of his way to help his family, friends, and his relatives."
Besides his passion for his family and the Union, Gias also loved soccer. "He was a very good soccer player," said Mohamed. "He played for 15 years in Bangladesh in the premier league. He also played for the Hilton in the Union's soccer league years ago. The Union has lost a great member."
Granville Nicholls, Harvard Club and Local 6 Trustee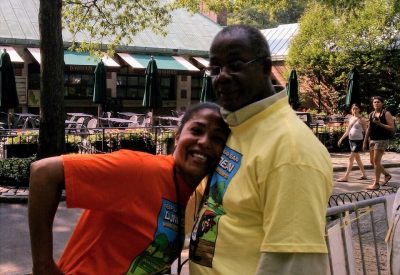 The Union is saddened to announce the recent passing of Local 6 Trustee Granville Nicholls at his home in Chester, NY. He was 73. Granville, who immigrated to the US from Barbados, started working as a waiter at the Harvard Club in the summer of 1978. During his 40+ years there, he became a Union delegate, a shop steward, and eventually a Union trustee.

Kevin Sirois, one of Granville's colleagues at the Harvard Club, remembers him as tough and irascible, but at the same time possessing a great sense of humor. "Nicholls was a fighter, but he was also the type of guy who would give you the shirt off his back," Sirois explained. "He was not only my close friend, but also my mentor. He taught me the ropes."
Alex Hing, another Local 6 trustee who worked closely with Granville for many years, remembers Granville being very meticulous in the work he did for the Union as a trustee. "We got to know each other really well over the years," he said, "and he had so many stories, but the one thing that really stood out, for me, was how management looked at him and saw the power of the Union."
Local 6 President Jim Donovan had this to say about him, "Granville was a strong, thoughtful, intelligent, loyal, kind-hearted, solid friend – in other words, the best kind of Union brother. I'm going to miss him very much."
Greta Belizaire, Grand Hyatt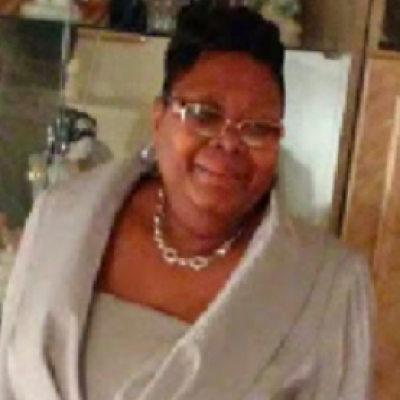 The Union is saddened to learn about the passing of Greta Belizaire, our sister from the Grand Hyatt, where she worked for over 33 years as a housekeeping attendant. Greta passed away on April 9th, 2020.
Local 6 Vice President Hazel Hazzard recalls Greta being a quiet lady, very respectful, who possessed poise and grace, and who was liked by everyone.
Greta's oldest daughter, Mirlene, said of her mother, "She was very kind hearted and such a hard worker. She immigrated to the United States from Haiti in 1978. She worked two jobs for over 25 years and was able to buy a house on her own." Mirlene also mentioned that her mother loved her church, the Fellowship Tabernacle of Faith, and enjoyed spending her free time there with her close friends.
Greta is survived by her three daughters, Stephanie, Rose and Mirlene, her son Jacques, and her 10 grandchildren.
Hernan Morales, New York Hilton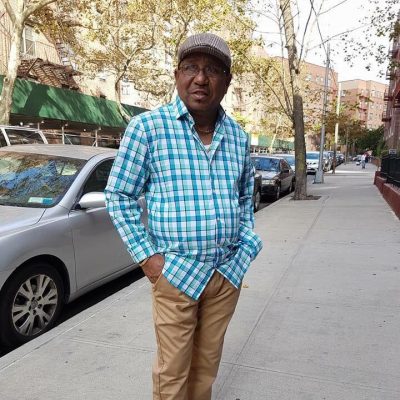 Hernan Morales, a steward at the New York Hilton for 21 years, has passed. He was 68.
His wife, Claudia, said this about her husband, whom she affectionally called 'Pa' - "He was a good man and a hard worker, and more than anything he loved helping others," she said. She added that not only was he good husband, a good father and a good co-worker, he was a good friend, too. Pa was the love of my life and I will miss him forever."
Beatriz Torres, who worked at the New York Hilton with Hernan for many years before becoming a Union organizer, fondly remembers her friend as someone who always looked out for others, "In all the years I have known him, he was an absolute pleasure to work with. He was so caring. Hernan was the type of guy who was always there to lend a hand to anyone who needed it. He was a real trooper."
Hernan is survived by his wife, two sons, two daughters, four brothers, and four sisters. He will be missed by everyone who had the pleasure of knowing him.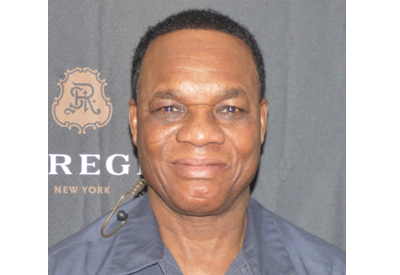 We are saddened by the passing of John Mensah, an Engineer at the St. Regis Hotel. John is remembered as a great husband, father, and grandfather.
John immigrated to New York City from Ghana and worked at the St. Regis since the hotel opened in 1991. His coworkers remember him as a helpful and skilled worker, and a proud union member.
Engineering Delegate Jesus Hernandez describes John as always having had a cheerful presence on the job. "We worked together for twenty five years. John was a great guy. He was always smiling and always supporting the Union."
Business Agent Larry McNeil recalls how much he enjoyed working with John over the years. "He was a beautiful guy. He was knowledgeable about the building and his craft. John always had a smile, loved interaction with guests. Whenever we had a meeting, he always made sure everyone had a bottle of water. Union members, reps, management. It was a pleasure to interact with him." Business Agent Kelly Drummond echoed the same sentiment. "John was a great union member and always taking care of others."
John's son Bernard described his father as a hardworking man who pushed him to be the best person he could be, "I remember when I was young, back home in Ghana, he always wanted me to be first in my class. He pushed me to be the best student and person that I could be. It's because of him that my little brother is in university, getting an education."
His wife Charlotte said, "I shed tears because he is gone, but smile because he lived. I didn't just lose my husband, I lost my friend, my soulmate, my inspiration and my everything. I will miss him with all my heart."
John's daughter Ophelia remembers him as a loving man, who enjoyed discussing politics. "He loved Ghana and loved talking about news and politics from back home, thats always what we used to talk about. He was a good father. I will miss him so much."
"He was a good grandfather, we loved him and he loved us. I hope that God protects him in heaven," said his granddaughter Kelsey.
John is survived by his wife, his children and his grandchildren.
Jorge Leonidas Siavichay, Waldorf Astoria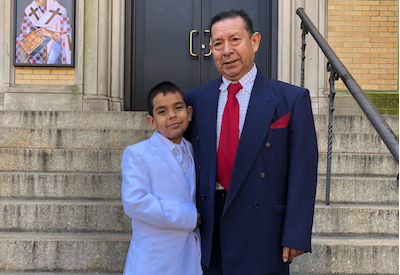 Jorge Leonidas Siavichay, a waiter at the Waldorf Astoria for over 40 years, passed away on April 17th, 2020.
Jorge was a pillar in his family, his workplace and his community. At work Jorge is remembered as one of the great professionals who made the Waldorf Astoria a legendary institution.
Fellow coworker Luis Gallegos remembers Jorge as an excellent father and a dedicated worker: "I worked alongside Jorge for thirty-two years at the Waldorf, I saw him put two of his kids through college and watched them become great professionals. Jorge was 100% dedicated to the business, a true professional."
His wife Dora Siavichay remembers Jorge as a loving husband and father: "He was a great man, and a humanitarian. He was always willing to help people in need."
His sister Olga De Leon remembers him as a pillar of support in their family: "He was a good man, he was like a brother and a father to me at the same time. He always made sure we had everything that we needed. May he rest in peace."
Jorge is survived by his wife Dora; his children Luis, George, Johanna, Dorita and Edward; his sons and daughters in-law; his grandchildren Tigran, Rebecca, Dimas and Sofia; his siblings Olga, Isabel, Claudio and Fausto; his brothers and sisters in-law; his nieces, nephews and other family.
Jose Reynald C. Andres, Mandarin Oriental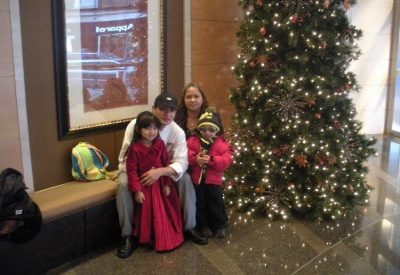 We are saddened by the passing of Jose Reynald C. Andres, a cook at the Mandarin Oriental. Jose lost his battle to COVID-19 on April 2nd, 2020.
Jose's friend and union delegate William Seneewong remembers Jose as a great friend, loyal coworker, and a strong union member. "I trained Jose when he first came to the Mandarin in 2004. Since then, we worked side by side everyday and he became like a brother to me. He was an amazing worker. Jose was always there to back up his coworkers and stood with the Union 100%."
The Andres family has also shared some memories about Jose.
Jose was known to his family and friends as "Jojo." Jojo was a caring, loving, and devoted husband and father to two teenagers and three stepchildren.
Jojo's wife Camille remembers him as an amazing and loving father. Jojo is a man of few words and a "quiet type." His wife thinks of him as her angel, protector and our "best chef."
Jojo's strong admiration of the countryside drew his interest in retiring to a quiet, simple life in the Philippines provinces. His dream of converting a family farm into an "Agro-tourism" business venture was on his "bucket list."
He was a loyal and active union member. Jojo was an exemplary employee and hardworking "chef de tournant" at the Mandarin Oriental Hotel for 16 years. He exhibited commitment to his work even during the final healthy days of his life.
"Jojo, even as we immensely grieve your sudden demise, our love for you is so strong that you will not be forgotten and you will remain in our day, our life, and our hearts. May your soul rest in peace," writes Jose's wife Camille.
Jojo is survived by his wife of 16 years Camille, and their five children Ulyssis, Aldrin, Cehdrick, Alexandria and Lawrence, his parents, as well as his seven siblings.
Jose Abrahan Burgos, Park Central Hotel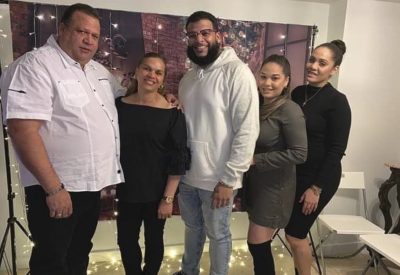 Jose Abrahan Burgos, a laundry attendant at the Park Central Hotel for 34 years, passed away on April 11th, 2020.
His son, who is also named Jose and who works at the Park Central as a housekeeping attendant, described his father as a beloved husband, father, grandfather, brother, uncle and friend, who possessed a special and unique bond with his brothers and sisters.
"When he was not working, he would enjoy spending time with his family and friends," he said. "My father lived every moment of his life to the fullest extent, and valued happiness over regret. He will greatly be missed, but he will be forever in our hearts."
He is survived by his wife of 35 years Josefa, his three adult children Jose, Geraldine, and Rosanna, his 5 grandchildren Xavian, Kamryn, Edann, Bradyn, and Evyn, and his 8 siblings Altagracia, Ramon, Danilo, Rosa Elena, Lorenza, Miguel Angel, Rafael, and Reynaldo.
Kamal Ahmed, Millenium One UN Plaza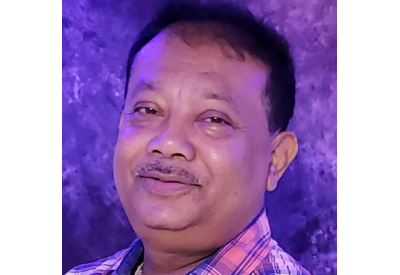 We are saddened by the passing of Kamal Ahmed, a banquet server at the Millenium Hilton One UN Plaza and a Union member for almost 40 years.
Kamal came to the United States from Bangladesh 40 years ago. He is remembered as a loving husband, father and a community leader. At the time of his passing, Kamal was serving his second term as president of the New York City Bangladeshi society.
His passing was met by an outpouring of condolences and support from his coworkers, Bangladeshi-Americans and the wider community. Countless written messages to his family recount people's memories of Kamal as a kind, strong leader, who was relied on by others in times of crisis. His tireless work on political and social advocacy to assist Bangladeshi immigrants in a new country was highlighted by many whom Kamal had helped throughout his life. Even two days before he was admitted to the hospital, Kamal took care of funeral arrangements for five Bangladeshi families who had lost loved ones from COVID-19.
His fellow banquet server Ashraful Haque recounts, "Kamal was one of the best people in our community. He was a true leader, who helped our Bangladeshi community for a long time, he was always there for people seeking help."
Azimur Rahman, a banquet server and HTC member who serves as a trustee on the board of the New York City Bangladeshi Society added, "through his success in his professional career at the hotel, and his time working at a law firm, Mr. Kamal Ahmed was always able to be a constant support for anyone who needed financial or personal help in the community. As a community, we are all mourning the loss of a prominent leader. His legacy and charitable work will never be forgotten."
Kamal's coworker, banquet server and delegate Samir Tolba said, "I worked with Kamal for 30 years. He was a good worker. We're going to miss him."
His daughter Romana remembers Kamal as a loving father and a pillar in his community. "He helped everyone. If he had $1, and you needed $200, he would find a way to give you $200. Thats why people would call him "umbrella" because he would protect people on rainy days. To me, he was an amazing dad, before I even asked for anything he would be ready with it. Its like he could read my mind."
His wife Afsari Ahmed also remembers Kamal as a generous and caring man, "My husband always helped everybody. He was a loving husband and father."
Kamal is survived by his wife, his son, his daughter, five brothers and five sisters.
Latanya Jackson, Pierre Hotel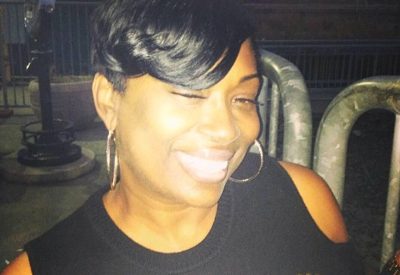 On April 8, 2020, the Union lost our sister Latanya Jackson, a PBX operator at the Pierre Hotel since 2012. She was 53 years old.
Beverly Footman, a delegate at the Pierre who worked side by side with Latanya and who was her closest friend remembers her as a very loving, caring, gentle person. "She was so energetic and so happy and always had a smile on her face. Everyone who knew her just loved her," Beverly noted. "We worked the 3-11 shift together for years. I am so sad to lose her."
Latanya's daughter Kendra described her mother as very strong, very kind, very giving, and a joy to be around. "She always went above and beyond. She was the life of the party and always smiling," she said. "We would face-time everyday and she would always make me laugh. She was the most beautiful person I have ever known."
Latanya is survived by her two daughters Kendra and Summer, and her two sons Frederick Clarkson and Tynek Butler.
Michael Lewis, Sr., Grand Hyatt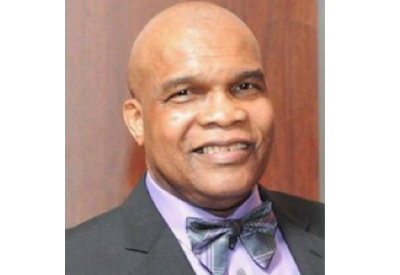 Our brother Michael Lewis, a housekeeping attendant for 40 years at the Grand Hyatt Hotel, passed away on April 11th, 2020, at the age of 70.
His long time friend and coworker, Alda Cooper, a room attendant who started at the Grand Hyatt with Michael when it first opened, fondly remembers him as a very loving, caring, friendly, gentle soul who would do anything for you. "Michael was always there for you. You never, ever had to ask him. It was as if he could read your mind. He was just Michael. There will never be another one like him," she said.
Local 6 Business Agent Marie Richard had known Michael for over 19 years. "In all the years I had known him, he always had a smile on his face. He made you laugh, which made you feel good. I will miss him."
Michael's son Shaquille recalled that his father was an amazing person, and considered him the classic 'family man". "He absolutely loved his children and his grandchildren," he noted. "He was always there for us and he was so supportive, no matter what we did." Shaquille added that his father was also an adventurist who loved to travel and who had been all over the world. Besides traveling and his family, his other passion was bowling. "My dad loved to bowl. He would go bowling 5 to 6 times a week. He taught me to bowl, and we were on the same league team. It won't be the same without him."
Michael is survived by his 4 brothers, 4 sisters, 7 children and several grandchildren.
Romulo Co, The Roosevelt Hotel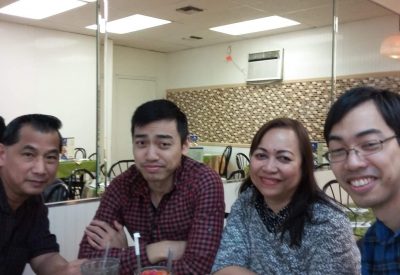 Romulo Co, a bellman at The Roosevelt Hotel from 1997 to 2020, passed away on April 28th, 2020.
His wife of 34 years, Priscilla Olaguera Co, remembers Romulo as a loving father to his sons, brother, and husband. She also added these kind words about her husband, "He was such a wonderful man and also my best friend. It was his caring attitude for others that made him so special and I was so proud of him. He always thought of others first and he never thought of himself."
Romulo was affectionally known as 'Romie' to his friends at work. Delegate and Bellman Steve Hamilton shared some memories of their time together: "I worked with Romie for 22 years. Not a hair on his head was gray, he was strong as an ox. He would say, 'a heavy bag isn't light.' It became a running joke in the department. He was a funny guy. He would call me Mr. Verizon and would always bring empanadas to share at work. You never know how much you're gonna miss someone until you show up to your shift and they're not there."
Bell Captain David Nazario remembers Romulo as a father figure and a committed worker, "I worked with Romulo 17 years. He was so much, he was a father figure to us all, to everybody. His passion and his dedication to his work was second to none. He was loving and he was caring."
Romulo is survived by his wife, Priscilla, his sons Adrian and Geoffrey and granddaughter Valyntina.
Santos "Shorty" Pizarro, New York Hilton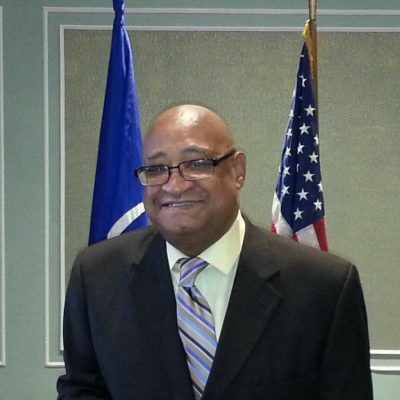 We are sad to announce the passing of Santos Pizarro, an Engineer at the New York Hilton. Santos was known by everyone as "Shorty". He is remembered as a loving husband, father and grandfather, a great coworker, and an active Union member.
His Daughter Christina, shared these words on behalf of his family:
"It is with great sadness that we share the unfortunate passing of our wonderful father known to all as "Shorty". He was an awesome father to Anthony, Maria, Christina, as well as a loving and caring husband to our Mother, Carmella for 55 years. He took great pride in being a grandfather to Jarryl, Anthony, Brandon and Jaleesa. Our dad also wore the title of friend to many, which to him was a true honor.
He was loved by all who had the pleasure of coming into contact with him, even if it was only for a moment. However, those who were fortunate enough to really know our Dad are the real lucky ones. I am sure they all will concur that he possessed an aura of love, joy, kindness, friendliness, a willingness to lend a hand and of course always wearing that beautiful smile.
He had many passions and accomplishments in his lifetime. He loved food and cooking. He won a company recipe contest for his famous "Shrimp Ala Pizarro". He loved music, often boasting about playing alongside Blondie and his very good friend Ismael Miranda. He was also an avid bowler, managing to bowl a perfect 300 on more than one occasion. He loved and respected his union family and took pride in being a part of it all. The holiday parties (dressed as Santa), the meetings, but most of all the relationships he built with the people there.
The picture we chose was from his retirement party. His smile says it all. That moment for him was bitter sweet.
We love him and miss him terribly. However we know that his legacy will live on, not only through us, but through all the lives he has touched. We will be honoring and memorializing him at a later date."
A couple of Shorty's colleagues added their own memories of working with Shorty over the years:
Local 56 President, Union Delegate, and Mechanic Michael Mendez shared his memories of Shorty, "I've known Shorty for about 20 years. He was 'the mayor' of the Hilton. He was Santa at the Hilton's holiday party each year and he participated in trainings to welcome on board every new worker at the hotel. He was a jolly guy and a really good person. Everybody loved him."

Delegate and Engineer Danny Hernandez, remembers Shorty as a hard worker and a family man. "I worked with Shorty for about twenty years. He helped everyone in the hotel and was an extremely caring person. He was always talking about his kids and wife at work. He loved them a lot."
Larry McNeil, Shorty's Business Agent, described Shorty as an absolute delight as a member and an employee. "Shorty was easy-going. He never complained, he worked hard, and knew his stuff. Above all, he was a real sweetheart and an absolute joy to be around."
Valentin Constantin, Pierre Hotel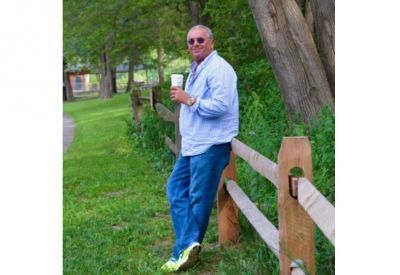 Our brother Valentin Constantin, a houseman at the Pierre Hotel for over 33 years, suddenly passed away on April 10, 2020. He was 57.
Pierre Hotel Delegates and co-workers Valda Morgan and Willie Joseph both expressed great sadness when they learned of Valentin's passing. "I just couldn't believe it when I heard the sad news. We are really going to miss him," said Valda. "He was such a nice guy and such a good worker, I can't believe he is no longer with us," noted Willie.
Valentin's close friend and co-worker for over 17 years, Jairo Arias, a window washer from 32BJ, fondly recalls their relationship as being as close as brothers. "We worked almost side by side for so long. We were very close and we would talk about everything," he said. "And Valentin was a really tough union guy, too. He would not hesitate to fight with management or with supervisors on behalf the workers," he recalled. "He was such a good person, and such a hard worker. It is so hard to accept that he is gone now. It is so painful for me, I will really miss him."
Anne Constantin, Valentin's wife, shared several memories about her husband. She explained that he immigrated to the United States in 1986, and that he absolutely loved America. "He worked very hard his whole life, and he lived for the moment and enjoyed life so much," she said. "Valentin was also a wonderful father. He adored his daughter, who was the 'apple of his eye.'" Anne also explained that Valentin enjoyed traveling and just being outside in nature. "He loved the mountains and the oceans, and it was his wish to have his ashes spread in the wilderness."
Valentin is survived by his wife Anne and his daughter Alexandria.
Victor Lam, Mandarin Oriental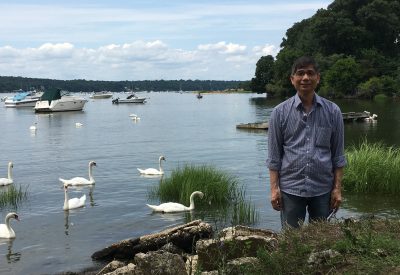 We are saddened by the passing of our Union brother, Victor Lam, a steward at the Mandarin Oriental.
Victor is remembered as a dedicated worker, who was always there to support his coworkers. Victor was always willing to cover shifts when his coworkers took time off and to lend a hand to his colleagues on the job. Victor was a professional who was devoted to the kitchen department at the Mandarin.
Fellow union-member Kan Hor, a steward at the Mandarin Oriental, remembers Victor as a loyal friend and coworker. "I've known him since 1982. We worked side by side since the Mandarin opened in 2003, he was an amazing coworker, and my best friend in life."
Victor's wife, Angela, remembers him as a hardworking and loving husband. "He was always generous and kind to the people in his life, offering advice and supporting his family and friends whenever they needed him. We were able to put our son through college, and to launch his career. He was a wonderful man who sacrificed everything to care for his family."
Victor is survived by his wife and son.
Walter Valderrama Sr., Grand Hyatt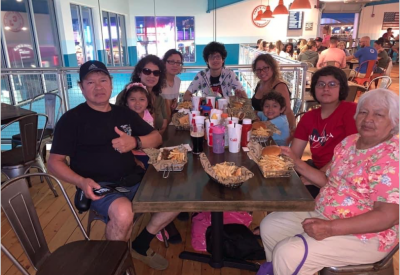 The Union is sad to announce the passing of Walter Valderrama, Sr., our brother from the Grand Hyatt. Water worked at the Grand Hyatt for almost 22 years, first as a dishwasher and later as a houseman.
Carlos Obando, one of Walter's colleagues at the Grand Hyatt and who spent over 15 years working together, fondly remembers his friend as the perfect example of a nice guy. "Even though he was quiet by nature, he was really friendly. He was the type of guy who would help anyone without hesitation," Carlos recalled.
Grand Hyatt room attendant Miryam Ramizez, who was very close to Walter and his ex-wife Filomena, said that he was an amazing and a wonderful person. "Our kids were similar in age, and we would always talk about our children when we drove in to work together on Sundays," she recalled. "I will miss him so much. I can't believe he is gone now."
Walter's oldest daughter Susan remembers her father as being a very hard worker, and being incredibly gentle, loving, kind and caring. "He lived for the family. He had four children and two grandchildren and he was always there for us," she said. "He was really into family get-togethers, especially our annual vacation to Wildwood, NJ. He was just so happy to be surrounded by his whole family."
Walter is survived by ex-wife Filomena, his two daughters Susan and Cynthia, his sons Walter, Jr., and Joseph, and his two grandchildren Katrina and Thor.
Yi Gao Huang, Doubletree Metropolitan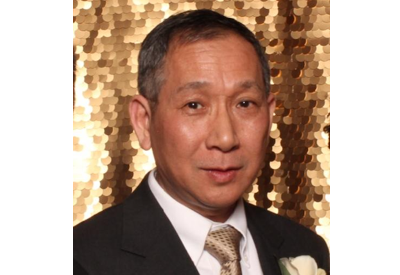 Our brother, Yi Gao Huang, an engineer at the Doubletree Metropolitan and Union member for the past 10 years, passed away on April 16th, 2020. Family, friends, and coworkers remember Yi Gao as a quiet and hardworking man who was devoted to his family.
Fellow Engineer Herman Sawney remembers Yi Gao as a helpful, trustworthy, and selfless person: "He was a very skilled worker, extremely attentive to his work. Whenever a call came down from a guest, Yi Gao would finish it in an instant. He was always willing to share what he had with others. He was a true friend, and we're really going to miss him."
His daughter, Jenny recalls him as a loving father: "He was known to be a man of few words, but his intelligence and strong will shown its way through in every other way possible. He was a loving father whom always managed to provide the best for our family, and his hardworking demeanor continues to inspire me to reach beyond the limits in everything I do."
Yi Gao was a loving father, husband, grandfather. He is survived by his wife Yina, his son Jason, his daughter Jenny, his son-in-law Justin, and his granddaughter Autumn.