Antonio M. Garcia, Millennium Broadway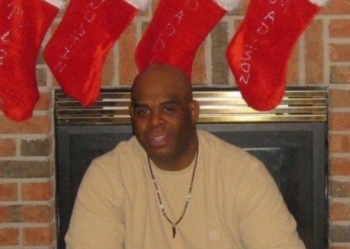 The Union is saddened to announce the passing of our brother "Tonio" Garcia, who worked as a bellman at the Millennium Broadway for over 20 years.
His younger brother Armando, a doorman at the Conrad Hotel, related a few poignant memories of his big brother. "There is so much to say about Antonio. By far he had the biggest smile, and without question he was the loudest joker in the room. Sometimes I felt like I was his big brother - it was our inside joke. My memories of him are like short films that I will watch over and over in my head, and they will forever occupy my dreams. I love and miss him so much, and I sincerely appreciate all his friends and coworkers who enjoyed his company and fun-filled conversations. He will be in our hearts forever and never forgotten."
Friends fondly remember him as generous soul, with a beaming, beautiful smile whose ever-present laughter was infectious. At the hotel, he was very popular with guests and coworkers alike.
Kevin Loadholt, his delegate at the Millennium Broadway and a close friend for thirteen years, described Antonio as "a beautiful spirit who made everyone laugh. He was a great guy, a devoted family man, and well-loved by all."
Maurice Firmin-Guyon worked with Antonio for eighteen years. Their shifts overlapped and Maurice always looked forward to working with him. "Tony had a bigger-than-life personality, a wicked sense of humor and a lot of fun to work with. He had this magical, booming laugh that would echo throughout the lobby – you knew he was around even if you didn't see him. He was such a generous guy, always quick to help out a friend. It is just so sad now that he is gone. He will be missed."