Bhisan Subhanaga, Friar's Club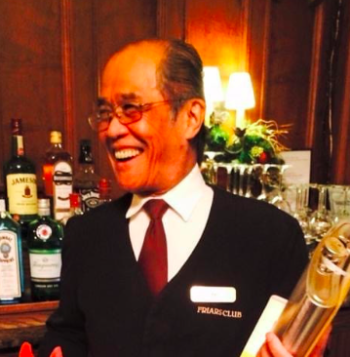 Our Union is sad to announce the passing of Bhisan "Singh" Subhanaga, who was a Waiter at the Friar's Club for 33 years and our longest tenured member at the Club. His son Artitaya said he was considered "the friendliest guy at work", and was beloved by his coworkers.
Artitaya also related how Bhisan loved to be at home and play the guitar – he was a big fan of Elvis and the Beatles. They also both enjoyed shopping on the weekends and going out for walks together.
Bhisan's daughter Kim described him as "someone who loved everyone, especially his 'Friar Club Family'. His passion was service with a laugh and a smile. His joy was lending a helping hand to his colleagues. May our father's memory live on with us forever."
Bhisan will be lovingly remembered by his son Artitaya, his daughter Kim, and his "Friar Club Family".