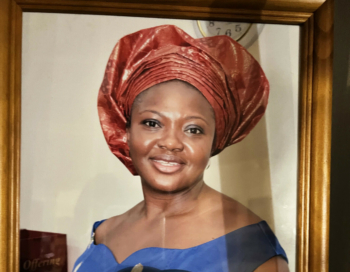 Our Union is sad to announce the passing of Vivian Yeboah, who worked as a Room Attendant at the Ink 48 for over a decade. Her fiancé Samuel shared how Vivian was "an incredibly generous person, she liked people and listened to everyone's problems." Samuel also described Vivian as a "God fearing person who did her best to go to church every Sunday."
Samuel and Vivian enjoyed traveling together and had been planning to take a trip to Dubai soon. Vivian also loved traveling back to her home country Ghana to see her mother Elizabeth and her sister Gifty. They would spend their time catching up and taking trips sightseeing together.
Vivian was also passionate about cooking as she had attended culinary school in Ghana. She loved to prepare African dishes and also create her own African-American and African-Italian fusion dishes.
Vivian is fondly remembered by her fiancé Samuel, her sister Gifty Elizabeth, and her mother Elizabeth Dorothy.