Yi Gao Huang, Doubletree Metropolitan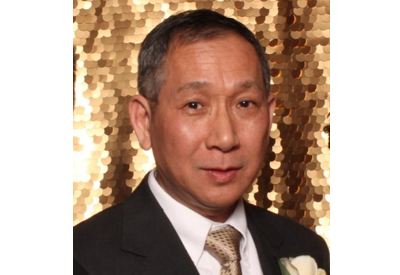 Our brother, Yi Gao Huang, an engineer at the Doubletree Metropolitan and Union member for the past 10 years, passed away on April 16th, 2020. Family, friends, and coworkers remember Yi Gao as a quiet and hardworking man who was devoted to his family.
Fellow Engineer Herman Sawney remembers Yi Gao as a helpful, trustworthy, and selfless person. "He was a very skilled worker, extremely attentive to his work. Whenever a call came down from a guest, Yi Gao would finish it in an instant. He was always willing to share what he had with others. He was a true friend, and we're really going to miss him."
His daughter, Jenny, recalls him as a loving father. "He was known to be a man of few words, but his intelligence and strong will shone their way through in every other way possible. He was a loving father who always managed to provide the best for our family, and his hardworking demeanor continues to inspire me to reach beyond the limits in everything I do."
Yi Gao was a loving father, husband and grandfather. He is survived by his wife, Yina, his son, Jason, his daughter, Jenny, his son-in-law, Justin, and his granddaughter, Autumn.