Betty Brown, Courtyard LaGuardia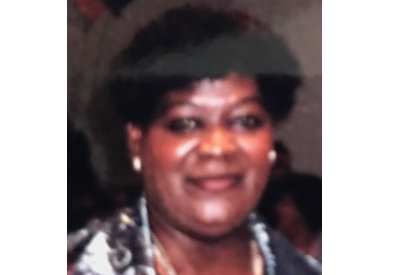 We are saddened by the passing of our Union sister, Betty Brown, a Room Attendant and Delegate at the Courtyard LaGuardia.
Business Agent Billy St. Pierre remembers Betty as an incredible delegate and a dear friend. "Betty was an extraordinary woman. She taught us how someone who was wise, strong, patient and selfless can impact so many peoples' lives. She truly led by example, and unified so many of her coworkers who trusted her leadership and wisdom. Her strength was interwoven with her sense of humor and compassion, and she mentored so many of her coworkers and delegates not because she had to, but because it was who she was. We will miss her greatly and I am forever grateful I had the opportunity to know such an amazing human being."
Ibis Tarafa, a room attendant at the Courtyard LaGuardia and coworker of Betty's for 12 years, recalls Betty as a mentor. "Betty was the best delegate I could have asked for. She was like a mother to us. She always tried to take care of our issues. She would return every call and look into every problem that came up."
Betty's former coworker and neighbor, Nisha Rampharram, also remembers Betty fondly. "Betty put in a good word for me at the hotel. We ended up working there together for 11 years. She was such a nice lady and she was always kind to me. Even after she retired, she always passed by my house and asked after me. I'll miss her."
Another friend and coworker, Sharon Mckain, recalls how Betty embodied what it means to be a Union leader. "Betty was a strong delegate. She always had the members' backs and she was always fighting for us. She was also a funny, nice, good person. She held strongly to her convictions and she always made sure we were unified as Union members."
We send our deepest sympathies to Betty's family and friends for her passing.