David Dioquino, Grand Hyatt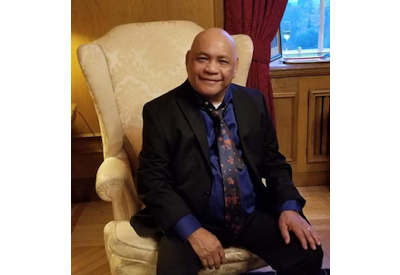 The Union is sad to announce the passing of our brother, David Dioquino, who worked as a steward at the Grand Hyatt for 36 years.
"He was just such a wonderful man," recalled his son, Arsenio. "Even though he is no longer with us, it is so comforting to know how deeply he impacted the lives of everyone who knew him." Arsenio also noted that his father believed in the Union. "The Union helped him at the Grand Hyatt several times, and he was proud of being a Union member."
David's son-in-law, Ariel Buenaventura, remembers his father-in-law as very caring and a loving and terrific grandfather. He noted that it was his caring attitude for others that made him so special. "He always thought of others first and foremost - he never thought of himself." He also said that he liked to go on walks, and he was a devoted New York Knicks fan for as long as he can remember. "He liked sports, but he really loved the Knicks."
David is survived by his wife, Andrea, his sons Arsenio and Alfred, his daughter Reah, his son-in-law Ariel, and three grandchildren.