Why We Should Build Political Power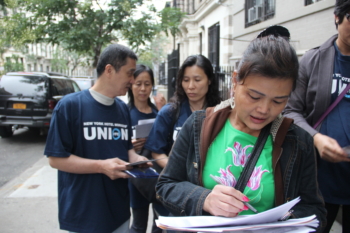 Since 2007, our Union has been building political power in order to give our members a seat at the table and a say over state and local laws that impact the security of our jobs and affect working people in our communities.

We have achieved a long list of political victories. We have helped to elect dozens of officials who support working people in our statehouses and local governments. We've gone head to head with the real estate industry in New York and won. To their dismay, we've helped pass laws that limit the over development of hotels in certain neighborhoods. We've gone up against Airbnb and other homesharing sites that compete with good, union hotel jobs, increase rent, and endanger our local neighborhoods and passed restrictions that take away their ability to operate illegal hotels in our cities. And we've passed many laws that help working people including the fight for a $15 minimum wage, pre-K for all in New York City, the creation of over 100,000 new affordable housing units in the five boroughs, and key criminal justice reforms in New York State.
But the work will never be complete. Alone, none of us have the money or power that the real estate industry, developers, and Wall Street have to influence in politics. But together - as a Union - we can. By voting as a block, mobilizing our communities, and holding elected officials accountable once they're in office we can get candidates that support the working class elected and get laws passed.
The key to our success has been our militant and active membership. Thousands of members have come out to knock on doors to get out the vote and have raised small donations for candidates.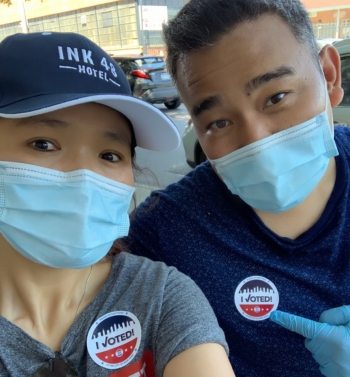 New York:
New Jersey:
Connecticut:
Pennsylvania:
New York City's 2021 City Elections
In 2021, New York City will hold elections for mayor, borough presidents and the entire city council. The winners of these elections will be responsible for New York City's economic recovery from COVID-19, including promoting tourism and ensuring a full recovery of the hotel industry. It is critical that we help elect city officials who will prioritize the needs of workers, union members, and everyday New Yorkers during this process and the years ahead.
Register to Vote by May 28
The New York City primary election will be held on June 22, 2021, with early voting from June 12 through June 20. The deadline to register to vote in the primary is May 28, 2021. Click here to register to vote online. To confirm you are registered to vote at your current address, check online here or call 1-866-868-3692.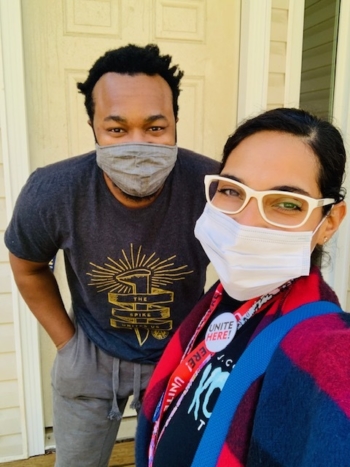 Get Involved
The key to our Union's political power has been our active and engaged membership. Thousands of you have phone banked and knocked on doors to get out the vote for pro-union candidates in past election cycles. You've attended rallies and union trainings. This year, we need you to do even more.
The balance of power in our city government is up for grabs in the 2021 elections. And there is a lot at stake. New York City's future leadership will run the City's economic recovery. We need to make sure that they prioritize the needs of working people – and our members – and protect good, union jobs as the City rebuilds.
Click here to sign up to help our Union get pro-union and pro-worker candidates into office. Due to COVID19, many of our volunteer opportunities and trainings will be held online.

HTC VOTES! Our Union's 2021 NYC Council Endorsements
Our Union has endorsed 43 city council candidates in the June 2021 primary. All of these candidates have a track record of advocating for working people and have committed to fight for the rights of workers and unions if elected. Use our interactive map to check out who we've endorsed in your district, and why. Click here.