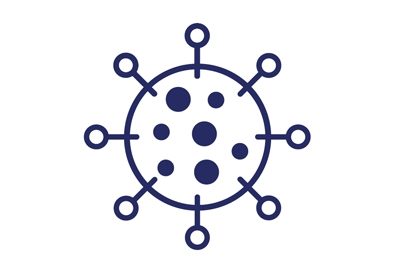 1. Q: Are the Health Centers offering testing for the Coronavirus?
A: Yes. However, the Health Centers have a limited supply of test kits, and we expect our supply will increase each day. Because of the test kit nation-wide shortage, the health centers are rationing them so they are available for those who need them most. Qualified medical personnel will make the decision to test people who are displaying symptoms or deemed at risk. Only HTC-represented workers (and their dependents) who are enrolled in the Industry-Wide Health Benefit Plan are eligible to be tested at the Health Centers.
If you believe you need a test call one of the health fund's Coronavirus hotline numbers to be evaluated by a nurse over the phone. These are those numbers:
If you are healthy, do not go to the health centers. We need to keep doctors available for anyone who may become sick. Also, avoiding unnecessary visits to the health centers reduces your chance of exposure.
2. Q: What should I do if I find out that a guest or employee at the hotel has the Coronavirus?
A: You should immediately inform management and union representatives. You can call 212-957-8000 for our switchboard M-F 9:00 AM - 5:00 PM. We have also set up a line (347-395-1959) with unlimited voicemail capacity during this crisis and you can call it at anytime. Your call will be returned as quickly as humanly possible.
3. Q: Is there a number I can call for more information on the Coronavirus?
A: Yes. Our Industry Wide Benefit Funds have set up special phone numbers, staffed Monday thru Friday 7:30 AM ­­ - 7:00 PM at the Health Centers to answer questions about the Coronavirus outbreak. These hotlines are available to all HTC-represented workers regardless of whether or not they are covered by the Industry Wide Health Care Plan.

Hotlines:
Weekend and After Hours:
HTC-represented workers who are part of the Industry Wide Health Care Plan can call the Empire Nurse hotline at 1-877-825-5276.
HTC-represented workers who are covered by the Unite-Here Health Plan 100 and Plan 105 can call 1-800-222-1222.
HTC-represented workers who are covered by the Unite-Here Health Plan 100 and Plan 105 can register for and download the "Dr. on Demand" App to contact a health provider anytime by going to https://www.doctorondemand.com...
Click here for more information, including Health Alerts and Fact Sheets, on the Employee Benefit Funds website.