UHH Members Can Now Get 8 Free At-Home COVID Tests Per Month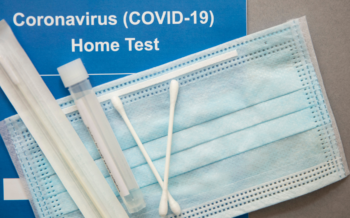 February 8, 2022 10:00 AM
Members with the Unite Here Health Plan can now receive up to 8 FREE at-home COVID-19 tests per month (30 days). These tests are in addition to the 4 free tests offered by the Federal Government, which can be ordered online at covidtests.gov.
How To Get Your Tests
To get free at-home COVID-19 tests, eligible fund participants can go to any pharmacy, in-network or out-of-network, with their Hospitality RX ID card. Make sure to go to the pharmacy checkout and show your Hospitality RX ID card to the pharmacist. If you purchase your tests at the regular checkout line, you will have to pay and submit your receipt for reimbursement.
If you prefer to have your free COVID-19 tests delivered to you, use our mail order partner, WellDyne, to receive your tests with no shipping charges. Call WellDyne at (844)-813-3860 to place an order.
Reimbursements
If you have paid out-of-pocket for an at-home test on or after January 15, 2022, you can submit your COVID-19 test receipt for reimbursement. Generally, you will receive $12 per test, or $24 for a two-pack of tests. To get a reimbursement, print and fill out this form, and follow the instructions on the top of the form. You will mail this completed form, as well as a purchase receipt of the testing kit charges and date of purchase, to WellDyne, PO BOX 90369, Lakeland, Florida 33804.
This is a temporary benefit, and will be available as long as the state-of-emergency mandate is in place by the government. Order your tests now so you will have them when you need them.