Political Wins
On April 24th, Pres. Rich Maroko joined Gov. Phil Murphy at the New Jersey Statehouse as he signed a law that expands access to unemployment insurance for striking workers.
On June 6th, HTC members got out the vote in key primary races across New Jersey, helping deliver victories to several pro-worker candidates in Edison and to Craig Guy in his primary race for Hudson County Executive.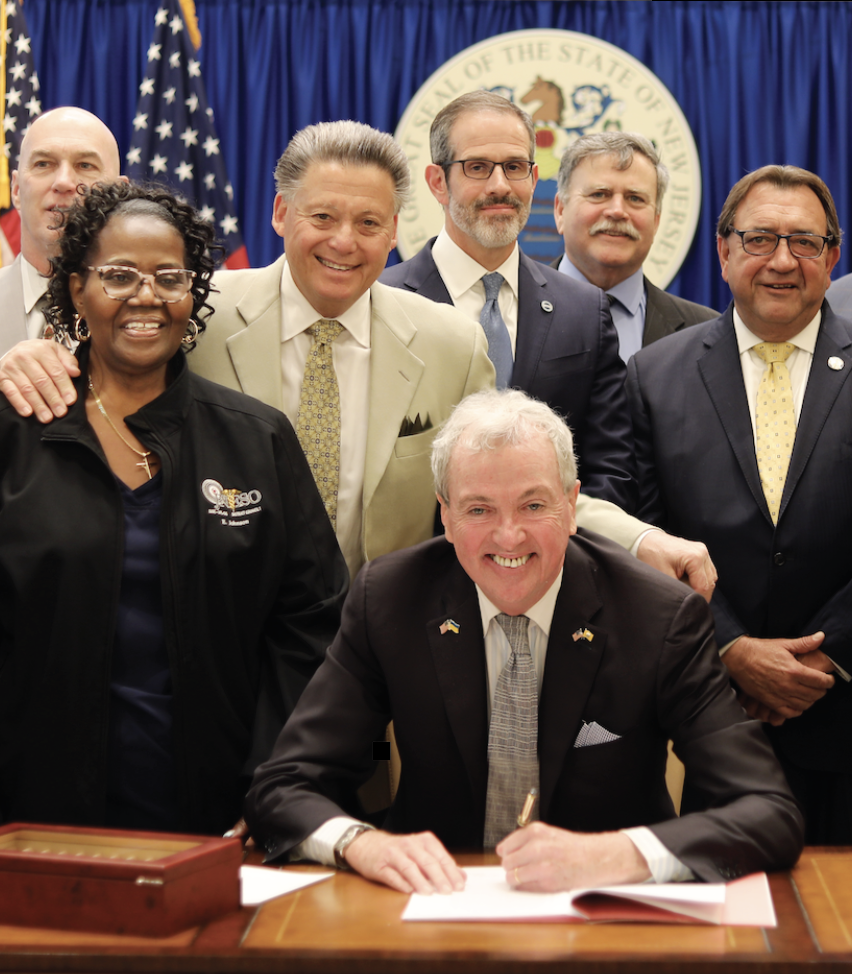 Organizing Wins
On February 17th, workers at the Residence Inn Bridgewater - Branchburg in New Jersey joined our Union by card count!
On April 5th, workers at the Renaissance Meadowlands in New Jersey joined HTC by card count!
Negotiation News
In April, the Union's leadership negotiated a new GRIWA contract with the hotel industry, resulting in a historic new agreement that will cover 7,000 members in Upstate New York, New Jersey, and Long Island. The new GRIWA creates brand new childcare and affordable housing funds, provides paid parental leave, and includes a whopping 40% wage increase over the life of the contract. Read more about the GRIWA.
¡Felicidades! On May 31st, 99% of Local 610 members at the El San Juan Hotel in Carolina, Puerto Rico voted YES to ratify their new contract.
Reopening News
After a three-year fight, members have returned to work at the Roosevelt Hotel, which is owned by the government of Pakistan. Union representatives negotiated a deal that reopens the hotel and wins a $65 million settlement arising from disputes surrounding severance and the reopening.

"When we lock horns with an emplyer that is not just a hotel company, but a sovereign nation, we have to come up with an incredibly complex strategy," shared HTC President Rich Maroko. "This 3 year long fight involved legal battles at the arbitrator's office, District Court, and U.S. Court of Appeals and political chess involving the city, state and federal government. It all culminated in an agreement that I would describe as an absolute win for our 470 members at the hotel."

"When the hotel first closed, I was doing Uber, trying to make ends meet for my family," said Bellperson David Nazario. "After working in the same hotel for 17 years, you start asking yourself 'how did I get here?' We really appreciate the Union doing everything they could to get us back in this building — Rich and the Union's team did a hell of a job to get us back in here."
Member Services
Our Union has partnered with the New York City Union Childcare Coalition to help eligible members apply for state childcare vouchers. For more information, click here.
Calling all writers! HTC's annual Writing Contest is now open for submissions! Children of union workers in grades 10 through 12 may submit. For more information, click here.

State of the Union Movement
More than 11,000 entertainment writers with the Writers Guild of America have been on strike since early May, shutting down most TV and movie production, after contract negotiations stalled over issues of fair pay and restrictions on advanced technologies that could replace jobs.
On June 1st, the U.S. Supreme Court dealt a blow to organized labor by ruling against the Teamsters in Glacier Northwest, Inc. v. International Brotherhood of Teamsters. In this case, the concrete company Glacier Northwest sued the union for damage caused by starting their strike while some of the company's trucks were already filled with wet concrete. The Court weakened decades-old protections against such lawsuits, making it more likely that employers will sue unions in the future for any property damage that occurs as the result of a strike.
Report: Unions Build Wealth for the American Working-Class
A new report from the Center for American Progress shows that union membership increases wealth for the working-class and narrows racial wealth gaps.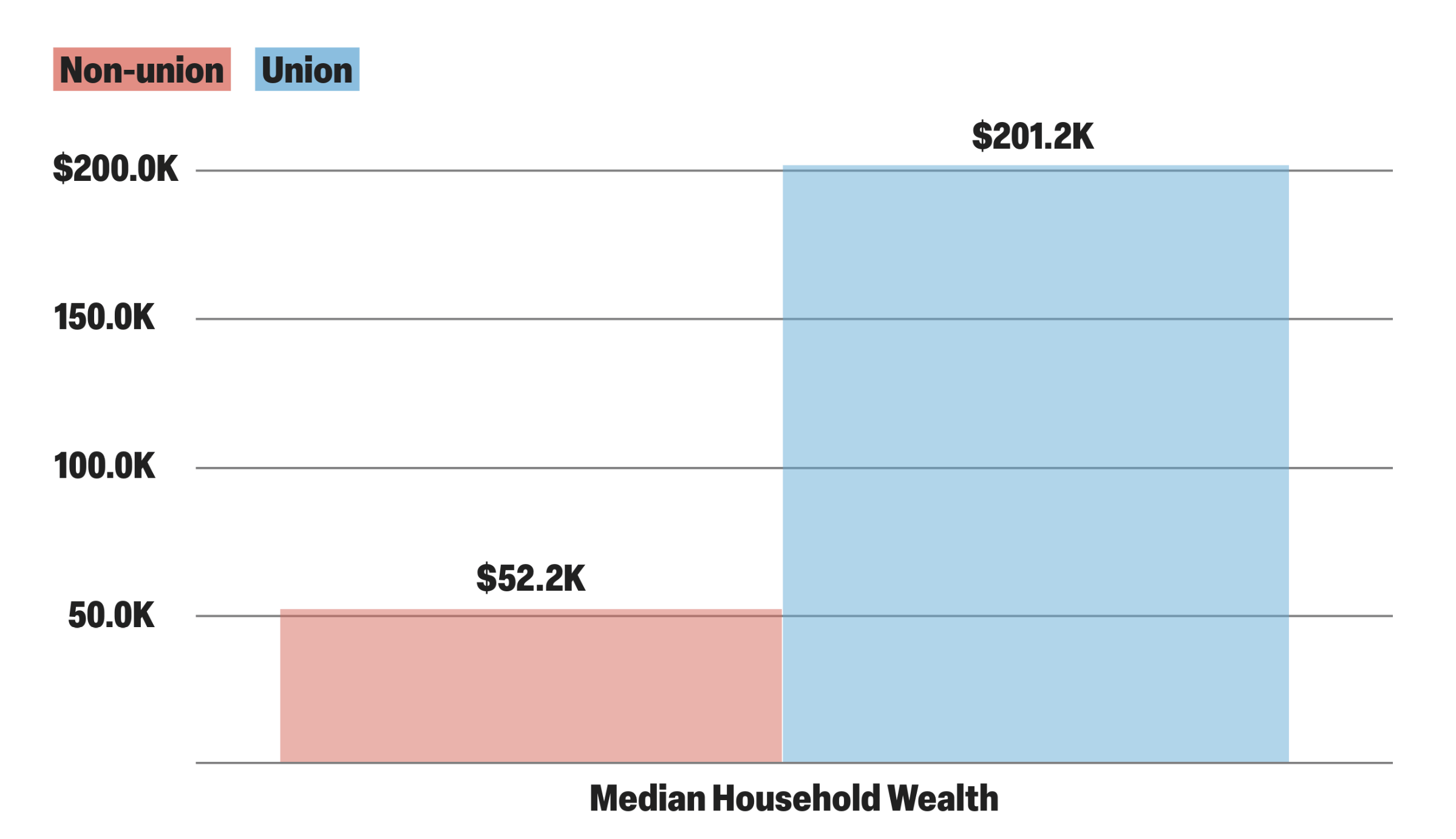 Recent Contract Victories

HTC In the News


The Wall Street Journal —
Union Hotel Workers in New York Suburbs Score Biggest Pay Raise in 100 Years:
"The union's first contract covering suburban hospitality workers was signed by four hotels in 2013. It has since grown to include nearly 90 properties. This rapid growth gave it the added leverage necessary to extract significant wage increases, said Sean Hennessey, a hotel consultant and associate professor at New York University's Tisch Center of Hospitality. Union officials have also lobbied lawmakers in New York and New Jersey for legislation benefiting the hotel industry, and therefore its ability to boost worker pay, such as limits on short-term rentals, Mr. Maroko said.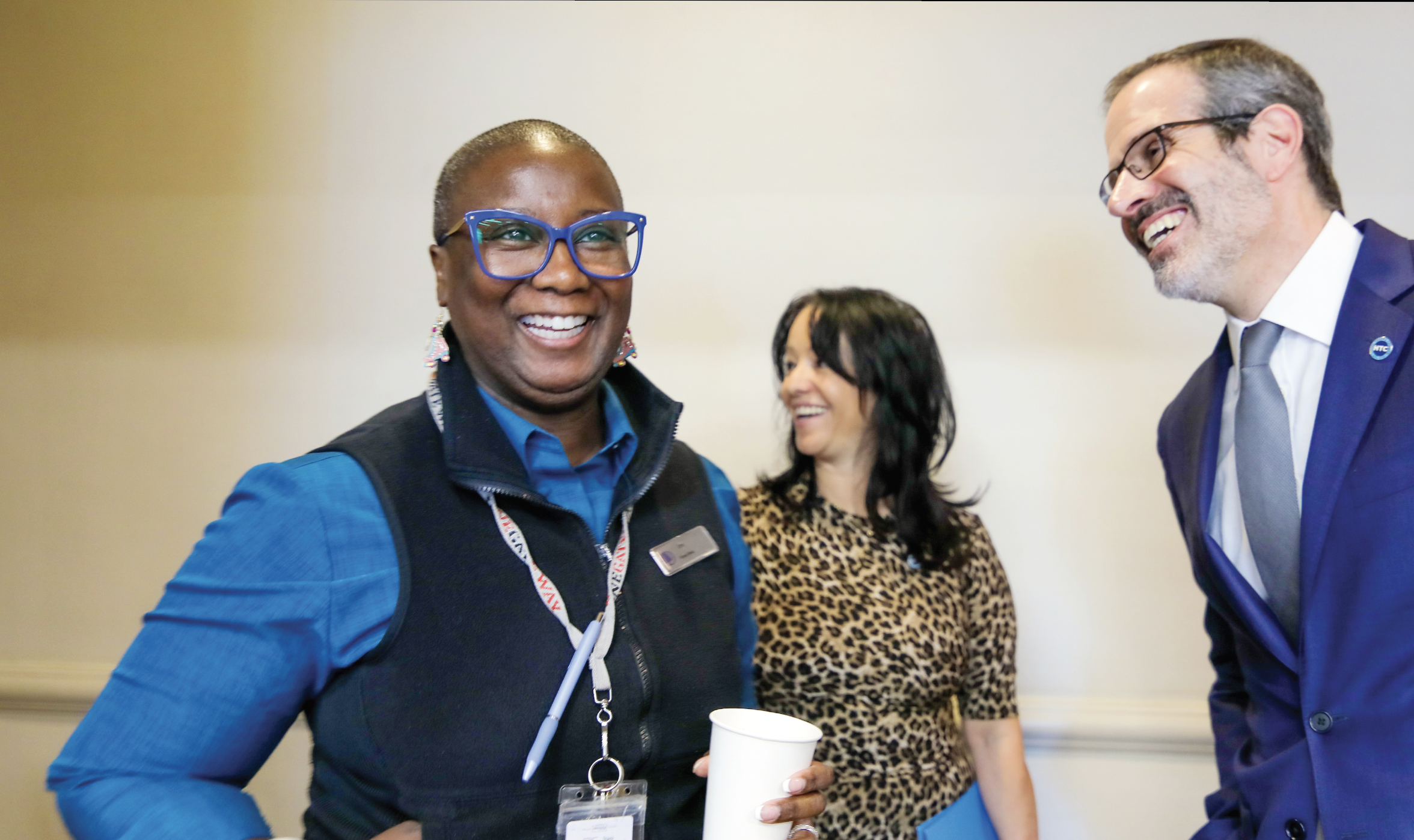 Fre Bryant, who earns $23.30 an hour working at the front desk of a DoubleTree by Hilton in northern New Jersey, said she had been planning to leave after 18 years with the hotel. … The agreement's pay increases and added benefits for members, including subsidies for legal representation and child care, persuaded her to continue making the one-hour commute from her home in Bushkill, Pa."



PoliticsNY — 2023 Labor Power Players:
"During his 20 years at the union, Rich has distinguished himself as a fierce negotiator and advocate for workers. He has overseen the union's explosive growth in NJ and NY where HTC doubled the number of union hotels."
City & State — Albany Power 100:

"#22 [Rich Maroko] has been at the center of flashpoint like the housing of migrant refugees in New York City hotels and the growth of the state's casino industry as New York awards more full-fledged licenses. Maroko's influence extends into transportation, with his seat on the New Jersey Transit board giving him an influential voice on regional transit policy."





New Jersey Globe — 2023 New Jersey Globe Power List:

"#40 [Rich Maroko's] clout in New Jersey continues to expand."




NY Daily News — NYC plans to use Roosevelt Hotel in Midtown Manhattan as migrant housing, resource center

"To reopen the hotel, the city had to reach an agreement with the hotel's unions that "restores union jobs but also provides tens of millions of dollars in compensation for workers that were without jobs since the start of the pandemic," said Rich Maroko, president of the New York Hotel & Gaming Trades Council."