Historic New Contracts at Upstate Casinos
Ever since our Union organized New York City's first casino more than a decade ago, we have been determined to make gaming jobs in New York among the best in the country. This spring, we did just that.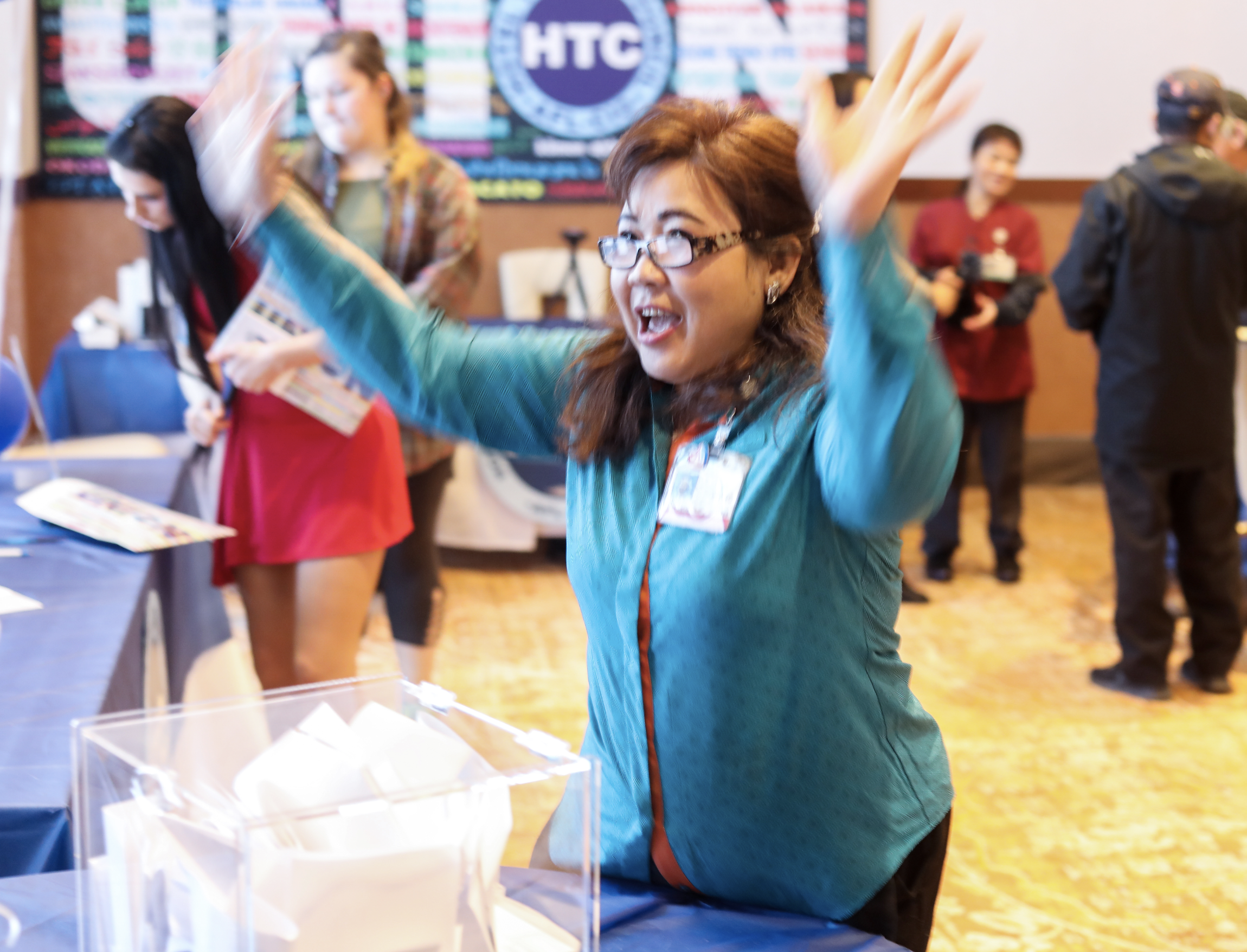 In March, the Union's leadership successfully negotiated new contracts for over 2,000 members at del Lago Resort & Casino, Rivers Casino & Resort Schenectady, and Resorts World Catskills. Highlights of these new contracts include:
Retroactive and yearly wage increases — averaging 40% over the life of the agreement;
Dramatically reduced monthly healthcare costs — some employee contributions have dropped by nearly 75%;
A lower threshold for healthcare eligibility — with the hourly minimum reduced to 22 hours/week to qualify for healthcare;
Extra PTO days — including a new holiday: Juneteenth;
A childcare benefit — the first in our Union's history;
Pre-paid legal benefits;
Increased HRA funds;
Stronger arbitration rights;
A cost-of-living adjustment in the case of runaway inflation; and
A "Me-Too" provision, which automatically bound each of the three casinos to the new successor GRIWA contract.
Over 30 union staff visited the casinos to go over the contracts with members and hold ratification votes at the end of March. Without hesitation, members at all three properties voted 99% YES to ratify the new agreements.
"Earlier this year, my rent went up, and I was going to have to move out with my two kids" shared Alasha Santiago, a Players Club Rep at Resorts World Catskills. "But now with this new contract, I was actually able to move into a great townhouse, with more privacy, a garage, three bathrooms, and a washer dryer."
For Nyaisha Vialet, a Fountain Attendant at Rivers, the wage increases will go towards getting her college degree. When her contract expires in 2026, she will be taking home $9 more per hour than she does now. "The increase is gonna help me pay for college," shared Nyaisha. "I'll be starting at SUNY Schenectady in the fall, studying Criminal Justice."
The Union's leadership was able to negotiate the new casino contracts before they even expired. That's because they came to the table with a sophisticated strategy, determination, and a unique bargaining chip: an economic reopener provision in the 2020 contracts. The provision required the casinos to reopen negotiations in the event their tax rates dropped. In a series of skillful maneuvers, the Union used its influence at the state level to reduce the casinos' taxes, and then redirected those savings towards our members' wages and benefits.
For the past 16 years, our Union has been mobilizing our membership to build political influence in New York for this very reason — to create leverage during bargaining.
"If you've ever doubted why the Union puts effort into politics, look no further than these new contracts," shared HTC President Rich Maroko. "Our Union would not have been able to negotiate everything we did without power in the halls of Albany — and we couldn't have built that power without the hundreds of members who turn out to knock on doors during election season."
Hear it From Us
Members from the Upstate casinos share what their new contract means to them: