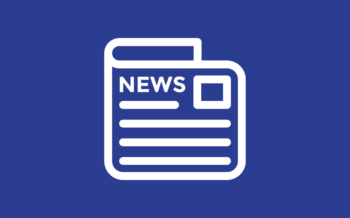 Reopening News:
Average occupancy jumps to 83.7% in NYC as of June 2022.
Over 80% of members are back to work.
The Union's Hiring Enforcement Office is notified of hundreds of substitute housekeeping jobs this summer. Members can register with HEO online at hotelworkers.org/hire
Legal and Enforcement Victories
On May 20th, 162 employees at the new LEGOLAND Theme Park and Resort in Goshen, New York voted unanimously in favor of ratifying their first HTC contract!
Our Union shuts down subcontracting at the Truss Hotel (formerly the Cassa Times Square) forcing management to recall employees in Housekeeping and Front Desk.
A U.S. District Court has ruled that Arbah Hotel Corporation Vice President Mark Wysocki is personally in contempt of court for refusing to rehire union workers at the Meadowlands View Hotel in New Jersey. Wysocki, who is personally facing fines of up to $10,000, has been forced back to the negotiating table. For the time being, the hotel remains closed and our members there are on layoff.
Political Wins
96% of HTC-backed New York State Assembly candidates won their races in the June primary!
Over 250 HTC volunteers got out the vote for Governor Kathy Hochul and other pro-union candidates during NY's June Primary.
Register to vote! Register by October 14 in New York and October 18 in New Jersey in order to vote in the November Elections.
As the Supreme Court struck down New York's gun laws, our Union made sure the State's new gun laws classified hotels, casinos and private clubs as "sensitive places" where guests are prohibited from bringing firearms. Our Union also negotiated contractual protections prohibiting firearms in all union-represented hotels and casinos.
Across the globe, Room Attendants win elected office! Rachel Keke, a former Room Attendant at the Ibis hotel in Paris and leader during one of the longest hotel worker strikes in France's history, was elected to France's National Assembly. In Colombia, Francia Marquez, who was a housekeeper for many years before becoming a lawyer and environmental activist, was elected as the first black vice president of the nation.
Organizing Victories
After years of low-quality healthcare and worsening working conditions, 83% of workers at Le Soleil voted for union representation on May 12th. Read more about their fight to join HTC here.
Over 100 workers at the Hard Rock hotel organized with our Union!
Congratulations to the workers at the Central at 5th by Hilton Club, who unanimously voted to join our Union in April!
Management started an anti-union campaign at the William Vale hotel in Williamsburg, Brooklyn. The workers filed for an election anyway on Friday, August 5.
Union Benefits
HTC's annual Scholarship Competition announces 32 winners, awarding $384,000 in awards. Read about the talented students here.
HTC & Local 6 members were selected to participate in the TDF Broadway Passport Series. Our members now have access to low-cost Broadway tickets! Visit passport.tdf.org to make a free account and purchase $20 and $40 Broadway tickets. Please note this offer is exclusive to HTC and Local 6 members and cannot be shared with anyone, nor can tickets be resold.
State of the Union Movement:
Since Starbucks workers won their first union in Buffalo last December, workers have filed for union elections at 313 stores across 36 states. Looking for a union made cup of joe in NY or NJ? New York and New Jersey now boast 28 unionized Starbucks.
After a grueling anti-union campaign, Staten Island is now home to the first unionized Amazon warehouse in the country. Workers at an Albany, NY Amazon warehouse are now organizing to join the Amazon Labor Union as well!
Unite Here Local 54 members in Atlantic City, NJ narrowly averted a strike this summer. Feeling the pressure, five out of the seven casinos have now signed a contract.
Knights, Squires, Stables, and even Trumpeters have gotten together and voted 26 to 11 in favor of union representation at the Lyndhurst, NJ Medieval Times.
HTC in the News:
The Real Deal - Hotel bill is union's latest effort to boost market share. "Hotel workers are supporting a measure that could reduce the number of hotels in the city. That sounds contrary to their interests, but the opposite is true, because the bill targets nonunionized hotels. The bill all but ensures the hotels where they work will not be converted into housing. Under the measure, the owner of any hotel with unionized workers must receive written approval from the employees' collective bargaining representative to move forward with a conversion."
Casino.org – New York Casino Union Celebrates New State Gun Law in Wake of Supreme Court Ruling: "The New York casino union that represents workers employed in the gaming industry says the state's new gun law adequately provides protection for its members…Without the gun law in response to the SCOTUS conceal carry decision, [HTC President Rich] Maroko opined that casino union workers would be risking their lives to make a living."
FOX5 - NYC hotels banning guns after agreement with union: "Hotels across New York City are joining together to ban guns from hotel rooms - they say in an effort to protect guests and tourists…The Hotel Association of New York City, which represent hundreds of hotels in the city, struck a deal with the Hotel Trades Council so that most hotel rooms will prohibit guns of any kind."
NY1 – New York City suing illegal short term rental operation: "In front of an apartment building on the East Side of Manhattan, Adams announced that the city is suing licensed real estate broker Arron Latimer and his associates for illegally renting out several apartments…The city alleges that just this building generated close to $1 million in the last four years with short-term rentals through the booking site Airbnb. The city is asking for thousands of dollars in fines."