Beat the Summer Heat at NYC Parks and Beaches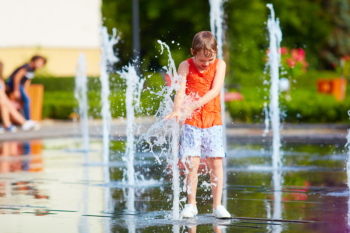 Updated July 1, 2020 12:50 PM

There are a number of free options to keep cool this summer.
Cool it! NYC has put together a map of spray showers, drinking fountains, and tree cover at NYC parks and playgrounds across the five boroughs.
To find locations in your neighborhood, click here.
New York City public beaches reopened for swimming as of July 1, 2020 and New York City has announced that it will reopen 15 public pools in the five boroughs by August 1, 2020.
The 15 public pools set to reopen are:
Bronx: Crotona Park, Mullaly Park, Haffen Park
Brooklyn: Sunset, Betsy Head Park, Kosciuszko
Manhattan: Hamilton Fish Park, Jackie Robinson Park, Wagner, Marcus Garvey Park
Queens: Astoria Park, Liberty, Fisher
Staten Island: Lyons, Tottenville