$300 Supplemental unemployment benefits: what we know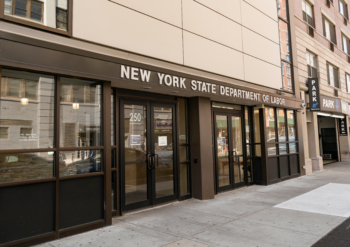 September 2, 2020 11:16 AM
After the Republican-controlled Senate took a summer recess without approving any supplemental unemployment benefits for nearly 30 million Americans who are out of work, President Trump signed an executive order to partially fund additional unemployment benefits through the new "Lost Wages Assistance Program" overseen by the Federal Emergency Management Agency ("FEMA").
The executive order, which potentially provides up to $400 a week in supplemental unemployment benefits, has caused broad confusion and raised many legal and operational questions. As a result, unemployed workers in New York and New Jersey have yet to receive any supplemental benefits.
$400 supplemental benefits are really $300 in most states
The first question at hand was who would pay for the supplemental benefits. The executive order initially required that states cover 25% of the benefit, or $100 a week, in order for workers to receive any benefits. The remaining $300 a week would then be paid by FEMA.
Many states, including New York and New Jersey, argued that it was not feasible to pay an additional $100 a week when their state governments are already facing budget shortfalls as a result of the pandemic.

On August 12, the federal government altered the requirement that states allocate additional funds to pay 25% of the benefit, and both New York and New Jersey applied for the program. Eligible workers in these states will only receive $300 a week in supplemental benefits. They will not receive an additional $100 a week supplement from the state.

New York is working to issue the first three weeks of payments
On August 23, 2020, FEMA approved New York State's application for the Lost Wages Assistance Program. New York was approved for only three weeks of the program, retroactive to the beginning of August. The $300 a week supplemental benefits will be paid for the weeks ending on August 2, August 9, and August 16. After these three weeks of payments are distributed, New York will be required to reapply with FEMA in order to receive any additional benefits.
Many states, including New York, have encountered logistical problems in issuing the new benefits. The New York Times reports that out of the 44 states that have been approved for the program, only six have paid the supplemental benefits to unemployed residents so far. The New York Department of Labor says it is currently working to implement the program and encourages unemployed New Yorkers to continue to certify for weekly benefits.
New Jersey's application has been approved
On August 26, 2020, New Jersey Governor Phil Murphy announced that New Jersey would apply to receive $300 in supplemental benefits from FEMA's Lost Wages Assistance Program. On September 4, 2020, New Jersey was approved for the program.
The New Jersey Department of Labor says that it plans to pay the supplemental benefits in a one-time lump-sum payment, which would cover the weeks of August 1, August 8, and August 15, 2020. After the three-week payments are disbursed, New Jersey will need to reapply for the program.
Because of the difficulty in implementing this entirely new program at the state level, New Jersey Labor Commissioner Robert Asaro-Angel stated that these payments will most likely not reach unemployed workers until October at the earliest.
Federal funding is likely to run out in September
The supplemental benefits are being paid from a limited pool of disaster relief funds. According to the executive order, the Lost Work Assistance program will continue until December 27, 2020, unless spending surpasses $44 billion, the Disaster Relief Fund balance falls below $25 billon, or Congress passes a replacement unemployment relief program.
Given that tens of millions of Americans still out of work, and that FEMA will use the Disaster Relief Fund to help Americans impacted by the hurricanes hitting the Gulf Coast, it is almost certain that this federal funding will run out long before the end of the year, and certainly before the end of the current economic crisis.
FEMA and the Labor Department predict that the Disaster Relief Fund will likely only be able to pay four to five weeks of benefits, lasting until some point in September.
The Senate must pass the HEROES Act

While the executive order provides a necessary stopgap, it is not sufficient to deal with the growing economic problems facing American workers. More than five million Americans have lost their healthcare during the pandemic, key public services are underfunded, and we are facing a looming eviction and foreclosure crisis. Working people across our country – including tens of thousands of HTC members – desperately need the Republican-controlled Senate to put politics aside and take more action.
Our Union continues to call on the Senate to pass the HEROES Act, which would extend the extra $600 supplemental unemployment benefit for unemployed workers through January 31, 2021, issue a second round of stimulus checks, and provide desperately needed funding for state and local governments.
To read more about the HEROES Act, and find out where your Senator stands, click here.