Workers at the Hard Rock Hotel Join HTC!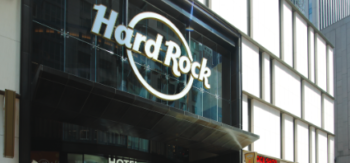 On Friday, June 3rd, workers at the brand new Hard Rock Hotel rejoiced at the news that they were officially represented by HTC. When reviewing the workers' authorization cards earlier that morning, the Impartial Chairperson found that nearly all of the hotel's 100+ workers had signed cards, effectively casting their votes to join our Union.
For many of the workers, it was not their first experience with the Union. A number of laid off members had gotten hired at the hotel. Those members played an important role, visiting the union office to ask about organizing the hotel and sharing with their new coworkers how different it is to work with a union contract and how critical it was to have the backing of our Union throughout the pandemic.
Upon speaking to organizers, they were happy to learn that the Union's leadership had been able to negotiate a labor peace agreement with the Hard Rock Hotel. This meant that union organizers would be able to go the property and openly speak to employees in the break room, without any anti-union campaign by the employer.
When that day came, over 86% of the employees signed cards for the Union in the first 24 hours.
"I felt that it was my responsibility to make sure my coworkers signed up," said Vincent Carreon a 20 year member at the Wagner Hotel and Houseman at the Hard Rock. "I've worked my whole life in a union job. I bought a house because of our Union. A lot of my coworkers are young and just starting out. I wasn't going to let this opportunity pass them by."
Now for the next step: negotiating a strong contract. Stay tuned for updates.