Workers at Hilton Albany Ratify the GRIWA After 11 Months of Negotiation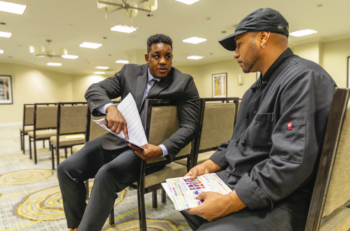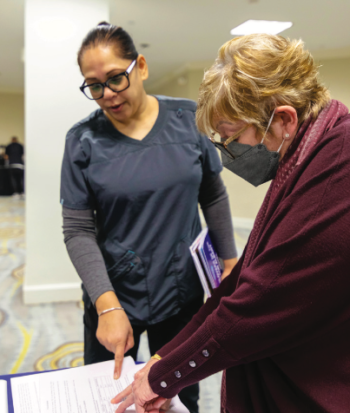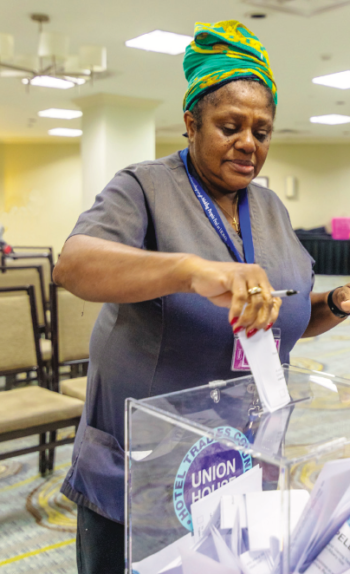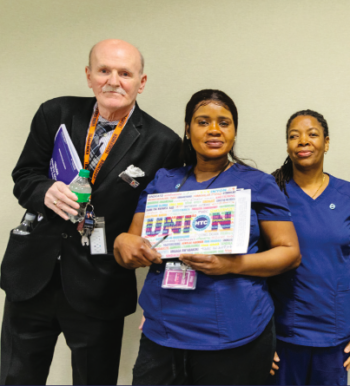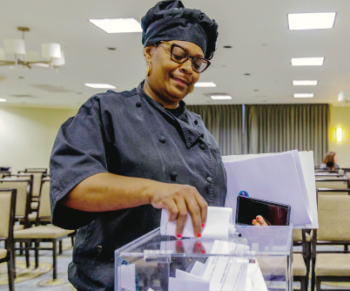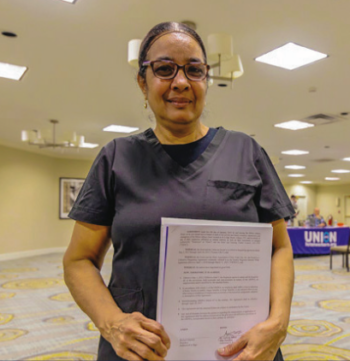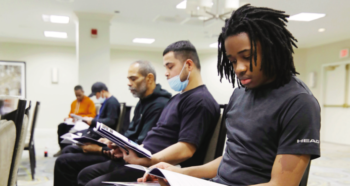 For the first time since joining our Union in 2011, workers at the Hilton Albany had the chance to vote YES for our Union's master contract outside of NYC: the Greater Regional Industry Wide Agreement (the "GRIWA"). On January 19th, 2023, 99% of workers voted to ratify the GRIWA, securing the master contract at their shop for the next four years.
This historic win was only possible after 11 months of negotiations with management, who dragged their feet at every turn.
"I don't know why the owner fought us so hard over this contract—he saw what happened the last time" said Room Attendant Blanche Malloy, referring to the winter of 2017, when management at the Hilton Albany was forced to settle a contract with our Union after workers and HTC staff ran a robust picket line for four and a half months.
Server Romel Pryor was there for the 2017 contract fight: "We thought we'd be hitting the streets again. But the Union fought for us, for almost a year now. They came here for the people and got us a great deal."
The GRIWA doubles past wage increases for workers at the Hilton, with retroactive increases going back to May 2022 when the last contract expired. The hotel has also signed onto the wage increases in the successor GRIWA, which the Union's leadership and legal team are currently negotiating.
The GRIWA also offers a host of other benefits and protections workers at the Hilton Albany didn't have in their last contract, including 6th and 7th consecutive day overtime, more vacation time for more senior employees at the hotel (bringing them in line with the standards in the GRIWA), and paid voting time.
Workers will also keep all the benefits they had under their last contract, which is guaranteed by the GRIWA's "no loss" provision. This includes the hotel's contributions to their pension plan and health care coverage.
"I'm diabetic, I couldn't sleep because I was worried about the health insurance. But the coverage hasn't changed at all. HTC does amazing work," shared Room Attendant Keisha Dennis, who has worked at the Hilton for 16 years.
For Winsome Murray, a Room Attendant of 15 years, the extra week of vacation that catches the Hilton Albany workers up to the GRIWA is a huge bonus. "When I get to take time off, I go back to Jamaica. We're planning to go to celebrate my mom's 70th birthday, and now I can spend more time," she shared. "My son just started working here, and he can use his vacation days and join us."
Robert Burgess, "Mr. B," a Server who has worked at the Hilton for 13 years, also has plans for his extra vacation days. "I'm from Guyana, I was just there, and I spent a fortune just to stay for three weeks. It's not enough time, you're just starting, and then you have to leave. But now I have an extra week," he said. "I'm 71. This year, I was gonna call it a day and retire. But now there's this," Mr. B held up his contract as he spoke. "I've got to enjoy it."
Joseph Molina, a cook and newer member of our Union, came to the Hilton from a non-union restaurant. "At my last job, I was super stressed when I went to work. I didn't get any respect from anyone. And for a while I didn't have medical, or sick time, anything. Just a check at the end of the week," he said.
"Here, the environment is better, it's calm, I have benefits. We're getting raises, more personal days. I never had personal days before this job."
Joseph plans to spend his personal days outside, fishing or camping, and is saving up to buy a house in Puerto Rico. "This job has helped a lot with that," he said.
"Perhaps most importantly, adopting the GRIWA gives Hilton Albany workers more power," said Alyssa Tramposch, Local 6 General Counsel and one of the Union's lead negotiators for the Hilton Albany contract. "The next time we go to negotiate a successor contract with management, they won't able to pull the same stunts they did this time or in 2017 when we had to resort to a boycott. The workers here have a level of security now that they didn't have before."
This is precisely why our Union first set out to create a brand-new master contract for workers outside of New York City — to build the strength needed to win protections, benefits, and wages previously unseen by hotel and gaming workers in the Capital District of New York State, Upstate New York, the suburbs of New York City, and Northern New Jersey. The Hilton Albany workers are joining the over 6,500 GRIWA members who negotiate and fight together as one, powerful collective. The Hilton Albany marks the Union's 83rd property signed onto the GRIWA.