Stacey Abrams: "I Know Voting Feels Inadequate Right Now… Just Hear Me Out" - New York Times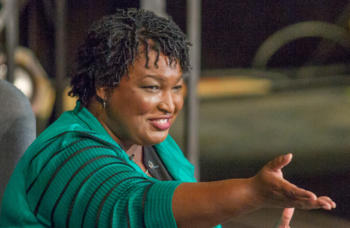 June 9, 2020 6:28 PM
Stacey Abrams, recent Georgia gubernatorial candidate, lawyer, author, and potential U.S. Vice Presidential choice is also the founder of the voting rights group Fair Fight Action and the most prominent American voting rights activist today.
In this Op-Ed piece, she powerfully makes the unglamorous argument that the most important way to further the cause of justice in our country is to doggedly and tirelessly work to get more Americans to vote in every election, and to fiercely resist the deliberate Republican strategy in many states to discourage and cheat us out of our right to vote.
We agree and that's why we urge all our members to register to vote, to be counted in the census, and to become citizens when and if they can.
Please read Ms. Abrams' essay here.