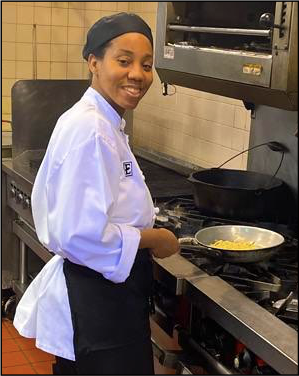 For Union Chef Lotoya Lindo, cooking has always been close to the heart. Growing up, it always served as a bonding experience between her and her busy family, bringing everyone together over a shared love of food.
Chef Lotoya decided that she should professionalize that passion, so she became the first of her family to attend college, earning her bachelor's in the culinary arts from Johnson and Wales University.
She began her career in the kitchen by working at country clubs and golf courses, before finding a union job at the Hilton Short Hills in New Jersey over a decade ago. Now a Chef at the Embassy Suites Parsippany, she also serves as a Union Delegate at her hotel. "I've been a Delegate since 2018," said Chef Lotoya. "I love it. It means a lot me to be able to help make things a little bit more fair. And if any real problems ever come up, everyone knows I'm willing to be tough, because I know the Union has my back."
Though as a Delegate, Chef Lotoya may be willing to get tough, her roasted chicken is anything but. This recipe simplifies a dinner staple without sacrificing any flavor. In just over an hour, it will guide you through preparing a chicken so zesty, tender and juicy that you'll be left thinking "I can't believe it was that easy!"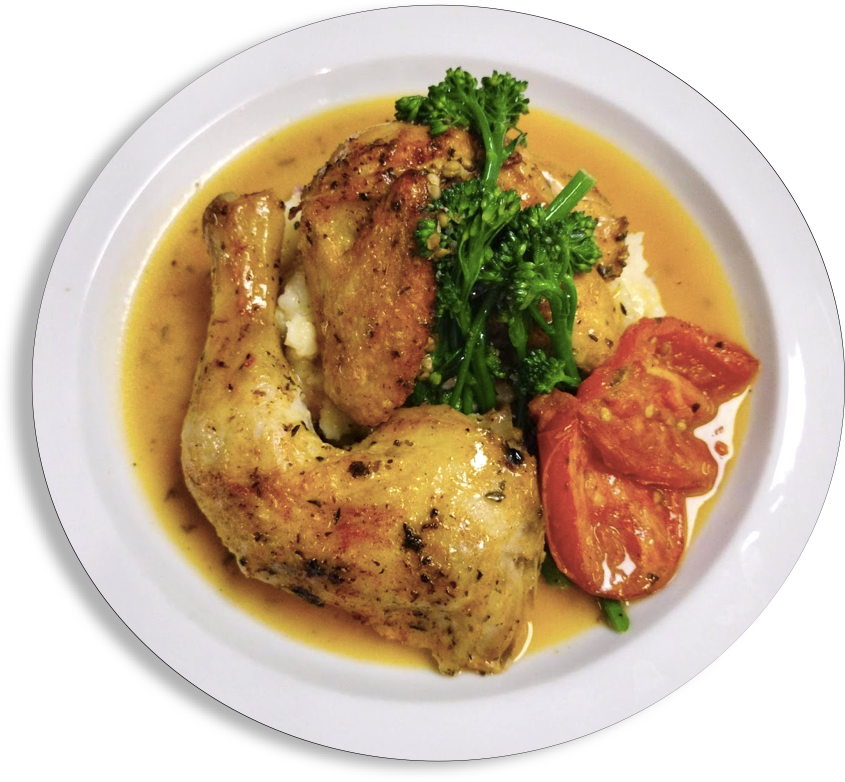 Half Roasted Chicken
Ingredients
1 Five-pound whole chicken
1 Tbsp cajun seasoning
1 Tbsp parsley
1 Tbsp dried basil
1 Tbsp dried oregano
3 Tbsp vegetable oil
3 Tbsp salt
1 Small bunch of fresh thyme
1 Tbsp paprika
Preparation
Preheat the oven to 300ºF.
In a small mixing bowl, combine all the spices and mix together.
Trim chicken of excess fat, then trim the wingette flap. Cut in half and lay flat.
Rub both halves of the chicken with vegetable oil, then sprinkle seasoning on the inside and outside.
Pour about a 2½ cups of water into a sheet pan. Place the chicken on a wire rack and place the thyme evenly. Place the wire rack on the sheet pan.
Cook chicken for 1 hour 10 mins, or until the internal temperature reads 175ºF on your thermometer, to ensure correct doneness.
In a saucepan, reduce the drippings from the chicken and add butter to make a sauce. Pour over the chicken.
Garnish the dish with your favorite mashed potatoes and broccoli or roasted tomatoes for an elegant meal.