A Report from HTC President Rich Maroko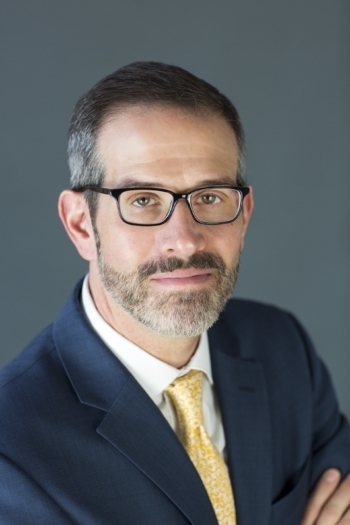 Prefer video? President Maroko's letter to the membership is taken largely from a new video series on our website. Watch it here

It's hard to believe that it was almost three years ago when we first started hearing murky reports about a new virus in New York City. Ultimately, COVID-19 turned our world upside down, claiming millions of lives and leaving the entire economy, including our industries, in tatters.
Throughout that difficult time, our Union was dedicated to helping our members get through the crisis and to making sure our Union — as an institution — survived. We focused nearly all of our resources on priorities like extending healthcare coverage, securing supplemental income for our laid off members through both the contract and our local and state governments, negotiating workplace safety protocols, and getting as many union hotels, casinos, and clubs to reopen and recall as many members as possible.
Today, we are finally standing on the other side of this crisis. The industry has recovered to near pre-pandemic levels. Most hotels and casinos, with some notable exceptions, have reopened and the vast majority of our members are finally back at work. And remarkably, our Union has come out of this crisis not only viable but — in almost every way — stronger than we were before the pandemic. So, while we'll keep fighting until every one of our laid off members is working again, we are finally in a position to turn our focus from navigating the challenges of the pandemic — to preparing and building for the future.
That's what I want to share with you today: my vision for the next evolution of our Union and my plan for how we can make it a reality.
BUILDING ON AN EXCELLENT FOUNDATION

First, it bears reminding ourselves that the foundation we are building on is exceptional. For the past 80 years, our Union has set the bar for hospitality workers across the world. Today, we are universally recognized to be among the very best in the labor movement.

But I want to take our Union to the next level. I want us to do things that no other union is doing — to become the model for a new labor movement. That sort of transformation won't be easy, and it won't be quick. But together, we have the talent, the people, and the power to make it happen.

I have mapped out a years-long strategic plan to get there, all with our core mission in mind: improving the lives of our members.
EVEN BETTER CONTRACT ENFORCEMENT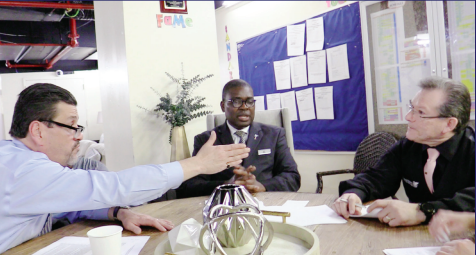 Our business agents and lawyers are already the best at protecting members' contractual rights — on the shop floor, at the arbitrator's office, and in the courthouse. And our contracts are the indisputably the best in the world for people working in the hospitality industry. On paper, they provide for significantly higher wages than any other hospitality contract and they give our members more rights and more power than any other. Period.

But a contract isn't worth the paper it's written on if it isn't being followed. That is where strong enforcement comes in.

I think we can do even better at both finding more contract violations and fixing them more quickly.
There are a number of things we can do to find more violations. First, we can hire more business agents, which would make each business agent's assignment smaller so that they are better able to respond to the member issues they are responsible for. We should also systematically train our Union delegates, who are our first line of defense, in enforcing the contract on the shop floor. We are also in the process of creating an "electronic business agent." We already get mountains of data from the industry. If we can create a system to analyze that data, we will be able to automatically detect violations in areas like pay and layoffs.

I also want to make changes that will help us fix the violations we do find more quickly. We can do this by analyzing and modernizing our grievance machinery in order to better track grievances, prevent bottlenecks, and provide more oversight. We have identified ways to speed up arbitration proceedings, such as hiring more lawyers and arbitrators and adding additional hearing days. And we are in the process of creating a department at the Union that is dedicated solely to processing grievances and making sure that they are effectively and quickly resolved — from the day a member raises the issue to the day we get an arbitrator's decision.

While these changes will not happen overnight, we are making them a top priority.
IMPROVING OUR CONTRACTS
Our Union is entering a new cycle of negotiations. We are on the eve of negotiating the GRIWA — our master contract for New Jersey, Upstate New York, Long Island, and Westchester — and our upstate casino contracts. And in only a few years, our city-wide contract will expire too.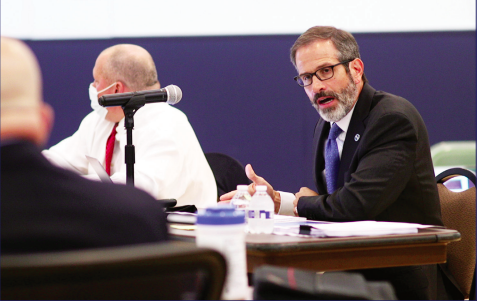 In these negotiations, we won't settle for just holding onto what we have — we will insist on even more. We will be demanding wage increases, stronger contract language around enforcement, and brand-new provisions to help address some of the essential issues our members face outside of work, like childcare and housing. Make no mistake, these negotiations will be tough — and they will be made even tougher by the fact that the industry is just getting back on its feet.

The key to winning better contracts is simple: more power. Remarkably, our Union has come out of the COVID-19 crisis stronger than ever. We are more powerful when facing management. We have more political clout. We are organizing more non-union hotels and casinos ground up, and in a more intentional way, than ever before. And more of our members are participating in union initiatives than in any other time in our history. We must be ready to use every one of these levers to put more pressure on management. Here's my strategy to do just that:

Exert political pressure. Our Union has built a political program, from scratch, with a single purpose: to protect our members. We should use that political power to support and pass new laws that will give us more tools when we are forced to fight.

Recently, we did just that when we won consumer protections laws in New Jersey, New York City, and Albany, New York. These laws transform our power on a strike or picket line. They require hotels to notify guests ahead of time about the labor dispute and offer a full refund. Anyone who has spent time on a picket line knows that the biggest frustration is approaching a guest who would like nothing more than to support us by staying somewhere else, but who has no way to get their money back or book another room. Now, those guests will know about our fight before they even arrive — giving them enough time to cancel and get refund. This is just one example.

Organize. The foundation for any union's bargaining power is strength in numbers — the number of members who are willing to fight and the number of hotels and casinos we represent. We need to continue to organize non-union properties to increase our union density — the percentage of the industry that we represent. The higher our union density, the more of the industry we can make pay union standards — giving us more power at the bargaining table.

Member mobilization. We also need to prioritize organizing our own members and rebuilding H.E.A.T. — our Hotel Employee Action Teams. H.E.A.T. allows us to communicate and mobilize large numbers of members, and deploy our strength when we need it.

Corporate campaigns. If we deepen our opposition research, we can open new fronts in our fights and exert even more political, economic, and public pressure on employers. We will have the capacity to take a fight beyond the picket line.

Establish a Contract Fight Team. I am also putting together a dedicated team of union staff who will coordinate all of these moving parts, before we even begin negotiations.
BETTER AT DELIVERING HEALTHCARE
As we pivot from dealing with the pandemic to planning for our future, one priority will stay constant: protecting your healthcare. Given the structure of our healthcare system in New York City, our Union is in a unique position to make the Health Centers operated by the Benefit Funds even better.

The Health Centers offer unparalleled, cutting-edge medical and dental care at no cost to our members and their families. We have asked the Funds to focus on innovations that will help them run more smoothly, reduce patient wait times, and improve services. Several initiatives that the Funds are working on include:

Hiring more doctors, nurses, and medical staff with a goal to reduce the number of patients assigned to each doctor and increase the visit time, allowing patients to have ample time with their physician to address all their needs. The Funds also continues to recover from the pandemic, when they lost 67% of their team. While they attempted to re-hire many former employees when the Harlem and Brooklyn Health Centers reopened, many had retired, left the area, or were committed to contracts at other facilitates. So that meant they have had to interview hundreds of new candidates, a painstaking process given the high standards we all insist on. To date, they have hired 140 new medical professionals but until they are back at 100%, recruiting top level staff will remain a priority.

Hiring a Patient Advocate. Union staff routinely handle various issues that members have regarding eligibility and wait times. We are working with the Funds to hire patient advocates, who will handle those issues on the ground at each of the health centers. Already, patient advocates have started in Queens and Midtown.

Implementing New Technology. The team at the Funds is always looking for the newest innovations – and some of those tools can help reduce patient wait times. By beginning to send text reminders for appointments, the Funds have cut down on missed visits. Missed appointments are one the major contributors to longer wait times because that block of time, which could have gone to another patient, is wasted and can't be replaced. The Funds have also started electronic consultations for certain specialties like dermatology and orthopedics. This is one example of how the Fund has streamlined care and cut down on unnecessary visits to the Health Centers.

Operating Changes. We are also negotiating with the industry to streamline the way they provide information like hours worked, which will make it easier for the Funds to determine member eligibility for healthcare. Hopefully, this means fewer people will show up at the doctor's office and be told — incorrectly — that they don't have insurance. Similarly, the Funds is participating in platforms that allow them to more easily communicate with outside healthcare institutions and ensure better continuity of care.

We are not only looking at the Benefit Funds. Outside of New York City, we are exploring options that will help improve healthcare, both in terms of cost and in terms of responsiveness.

The bottom line is that nothing is more important than you or your family's health. As the Funds continue to look for ways to improve services, our Union will support them in any way that we can so that you and your family receive nothing short of the highest quality care.
EXPANDING MEMBER SERVICES
I am also looking at improving, growing, and re-thinking the services our Union can provide our members beyond representing them on the job.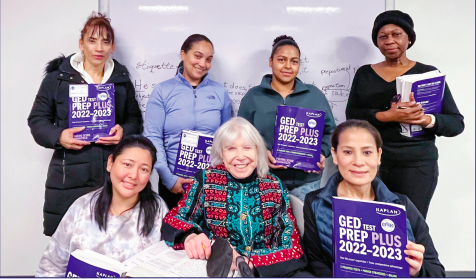 Over the past three years, we gained valuable experience assisting our members in areas outside of work — helping members access unemployment, providing job search assistance, writing resumes, and restarting our free training program. We can go even further.

For example, I think we can help members with issues like:

Child care. For working parents, childcare is an absolute necessity, but it's shockingly expensive and difficult to access. We are working on ways — in the contract and beyond — to help our members access and afford good care for their children.

College Access. Our Union already negotiates contributions to several college scholarship programs for our members' children, but we want to do more. We have ideas to help your children get into college, and pay for it once they're accepted.

Citizenship. Our Union can help our members apply for citizenship, which is so important to our many immigrant members.

We also want to help our members access affordable housing and parental leave. And we can go further to develop our members' job training and skills — by starting new training programs.

These are all difficult problems that have been plaguing working people for decades, and there aren't any simple solutions. If we're going to accomplish these goals, it will take time, hard work, and all the tools at our disposal: contract negotiations, legislation, partnerships with outside organizations, and a talented staff.

CHARTING OUR COURSE FORWARD
I have detailed plans to improve a dozen other areas of our Union's operation, including to:

• Expand how we use technology to make our organization more modern and efficient,
• Improve our member communications, website, and social media,
• Identify and cultivate more rank-and-file union activists,
• Develop new member trainings,
• Become better at organizing the nonunion industry at scale,
• Push for new legislation that will benefit our members and the industries where we work,
• Expand our research and strategic affairs departments to stay ahead of the industry,
• Improve representation for our members outside of NYC and in the clubs and casinos,
• Improve the management of our $2 billion retirement plans,
• Bolster our hiring enforcement and job referral department,
• Streamline our dues and accounting process,
• Make improvements to internal governance,
• Explore social causes where we can be impactful, and
• Overhaul and modernize our operations.

While it may take years, if we commit to focus on these issues, we will not only make real progress, we will break new ground by doing so. There is simply too much to say to go into any real detail in a single letter. I look forward to updating you as these plans develop and we meet some of these ambitious goals.

In Solidarity,

HTC President Rich Maroko