What happens when the emergency funding of the Benefit Funds ends in January?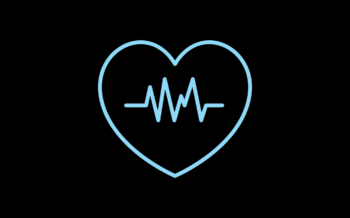 October 3, 2020 1:45 PM
The Coronavirus pandemic has devastated the hospitality industry, putting tens of thousands of our members out of work and straining our Health Benefit Funds. In a truly remarkable effort, our Union's leadership has been able to prevent most of our 40,000 members (the majority of whom are laid off) from losing healthcare coverage during this crisis.
Most recently, on September 11th, the Union won an arbitration that requires most hotels covered by the IWA and Division A contracts to provide three additional months of healthcare coverage to workers who have been laid off due to the pandemic. In addition to bringing peace of mind to nearly 30,000 members and their families, the decision provides critical funding to the health benefit funds for the rest of 2020.
"This emergency funding will allow us to run the health centers at full capacity for the rest of the year" said Dr. Jacobson, the Chief Executive Officer of the Funds. "I am very thankful that the Union was able to secure additional funding during this crisis. Without the emergency funding, there is no doubt we would have already had to scale back our operations."
As previously reported, unless the city's hotel industry recovers by the end of the year and a large number of members are recalled, it is very likely that the Benefit Funds will have to temporarily reduce staffing and close locations in January, reducing services for those workers who remain working – at least until the industry recovers. Once the industry recovers, the Health Benefit Funds will return to full operation. Dr. Jacobson added, "Hotel workers can rest assured they will continue to receive the highest quality, no-cost medical care at the health centers, even if we are forced to make temporary cutbacks in staffing and operations."
For laid off workers: Explore your options to continue healthcare coverage or find an alternative healthcare plan
When the emergency funding stops, workers who are still laid off will stop receiving coverage under our health insurance. At that time, there are a number of options available for union-represented workers to continue their coverage under the Industry Wide Benefit Funds or find alternative healthcare through the state or with a private insurance company.
Structured severance payments will increase to cover the rough cost of buying COBRA
The new arbitration awards laid off workers at hotels covered by the IWA and Division A contracts with severance pay. Most hotels have chosen to pay severance in the form of weekly bridge payments. Bridge payments make up the difference between unemployment benefits, including any federal supplement, and an employee's regular weekly wages until either (1) they are recalled and return to work or (2) they are paid an amount in bridge payments that equals the amount of severance pay they would otherwise receive had their hotel permanently closed. If an employee has enough money in his/her severance bank, when the healthcare extension ends on January 1, 2021, bridge payments will increase by $443 per week to roughly equal the monthly cost of continued healthcare coverage under COBRA.
Some hotels have decided to pay severance in a lump sum payment, as opposed to weekly bridge payments. Workers at these hotels will get the entirety of their severance entitlement (minus statutory deductions) in a single check.
Workers who are covered by this award and have enough money in their severance bank can use the increased bridge payments in January or the lump sum severance payment to purchase continued COBRA coverage when they lose healthcare.
Laid off workers can receive payment for paid time off to extend their healthcare
Workers who participate in the Industry Wide Benefit Funds also have a new option to receive payment for their paid time off to extend their healthcare when they lose coverage in January.
Before this pandemic, under the long-standing rules of the Industry Wide Benefit Plan, covered employees were only eligible for healthcare if they worked enough hours (functions in the case of banquet servers) or as part of a severance package. Laid off workers generally were not eligible and payment of accrued time off did not extend their eligibility.
However, to meet this emergency, the trustees of the Funds amended the plan so that payment of paid time off would extend healthcare coverage. The trustees also approved a temporary plan that allows the workers we represent to maintain partial healthcare coverage.
Under the amended rules of the plan, a full-time employee can receive payment for 35 hours of paid time off and maintain full coverage for one additional week (seven days). Alternatively, an employee can receive payment for 56 hours of paid time off and maintain one month of partial coverage. Partial coverage only provides access to medical at the Health Centers, prescription drugs, and the Member's Health Assistance Program ("MHAP") and DOES NOT include hospital, outside physician referrals, out-of-area medical (EPO), vision, or dental coverage.
To read more about this option and how to sign up, click here.
Explore alternative healthcare options
We have compiled a guide about the many healthcare options that will be available to you should you lose coverage in the upcoming months. Click here to be redirected to that article.
If you have any questions, or need assistance, you can contact us at (212) 245-8100 and select option #1.
For members who are still working in IWA and Division A shops: Healthcare services will be temporarily scaled back
For those workers who are still working after emergency funding ends in January, this crisis will almost certainly affect their healthcare.
Our system of four health centers in New York City was built to serve approximately 30,000 union-represented workers and their families (nearly 90,000 patients in total). Because of the severe impact the pandemic has had on travel and tourism, only about 5,000 are now employed. If this number doesn't increase significantly by January when emergency funding for health benefits for laid off employees ends, there will be far fewer contributions and far fewer patients than the system is designed to handle.
In all likelihood, the Benefit Funds will need to temporarily scale back its operations to accommodate this reduction by laying off doctors and staff and temporarily closing or reducing hours at the health centers. While this will likely affect the number of doctors and health centers, it will not affect what services are available nor that participants will continue to be able to see health center doctors for free. Keep in mind that whatever changes are implemented at the health centers will be temporary until tourism returns to our city and more members return to work.
It is also likely that that out of area coverage for workers that live outside of New York City will be affected with slightly higher copays.
Contact us if you need assistance
If you have any questions about the arbitration award or your options when the emergency funding ends, you can call (212)-245-8100 and select option #1 to leave a message for your Business Agent.