New York Unemployment Tips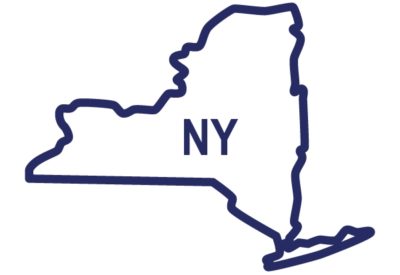 1 Q: Where do I apply for unemployment?
A: In general, you should apply for unemployment in the same state in which you work. So even if you live in New Jersey, if you work in New York, you should apply in New York.
How to Apply:

You can apply for unemployment either online or by phone.

Applying by Phone:

If you have to call the telephone claims center regarding your claim, call (888) 209-8124 from Monday thru Friday, 8:00 AM - 6:00 PM.
If you have any issues come back and complete this Union Survey. We want to know how many hotel and gaming workers are having trouble getting their unemployment benefits processed. We will attempt to use the information we are getting from you to communicate with New York State so they can continue to make improvements.
2 Q: Can I apply for unemployment if I have been temporarily laid-off?
A: Yes, you can and it is crucial that you apply as soon as (but not before) you are laid-off. If you apply before you are laid off (even if you know you will be laid-off), they will very likely reject your application and that will delay when you can start collecting your benefit. New York State requires a one-week waiting period for which you will not receive unemployment benefits.
3 Q: Am I eligible for unemployment in New York State?
A: To be eligible, you must meet the following two requirements: First, your employment must not have ended for cause (like being fired for misconduct on your part). The second requirement is more complicated and depends on when and how much you worked in New York and what your earnings were.

4 Q: What information do I need to have when I apply for unemployment?
A: Make sure you have the following information when you apply (either online or over the phone):
Your Social Security number,
Your Driver license ID number (if you have one),
Your complete mailing address,
A phone number where you can be reached,
A list of all employers that you've worked for in the past 18 months (even if the job was outside of New York State), and
Your most recent employer's Employer Registration Number or Federal Employee Identification Number (FEIN), (which you can find on your W-2.)
5 Q: How should I respond if unemployment asks why I'm not working?
A: Since you are being laid off, the correct answer is "lack of work." If you mistakenly give a different answer, your unemployment benefits may be denied.
6 Q: What if I need a translator's help to apply for unemployment?
A: If you need translation help you should apply by phone. The DOL offers translation services over the phone for Spanish, Russian, Cantonese, Mandarin, Creole, Korean and Polish.
7 Q: I have successfully filed my unemployment, when will I receive my check?

A: After your claim has been successfully filed, the NY State DOL needs to review and process the claim. NY State estimates that this takes 3-6 weeks. You need to continue to certify each week, even when you are waiting to receive your first check, so that you do not lose benefits.
8 Q: How frequently will I receive my unemployment benefit check?
A: You will receive unemployment benefits each week that you "certify" to unemployment that you are at least partially unemployed.
9 Q: How much money will I receive in weekly unemployment benefits?
A: The amount of money you receive in unemployment benefits is based on how much you were earning while you were working. The Department of Labor will calculate your weekly benefit amount. Before you apply, you can use an online calculator on the Department of Labor's website to get an estimate of how much in benefits you will receive each week.

10 Q: How long can I continue to receive unemployment benefits?
A: Under normal circumstances, laid off workers are entitled to a total of 26 weeks of unemployment benefits over a period of 1 year from the date of your claim.

Any week in which you do not certify for unemployment benefits is not counted towards your number of total remaining weeks. For instance, if you are unemployed for 3 weeks, return to work for 4 weeks, and then you are laid off again, you would be entitled to another 23 weeks of unemployment benefits on the same unemployment claim.

11 Q: What do I need to do to continue receiving unemployment insurance benefits?
A: To continue receiving unemployment, you need to claim your benefits each week online by using your NY.GOV ID. If you have successfully filed a claim, continue to go to http://labor.ny.gov/signin to make weekly certifications. You can also claim your benefits by phone at (888)-581-5812. This is very important. You must "certify" each week in order to demonstrate that you are still unemployed. If you fail to certify each week, you will not receive benefits for that week.

12 Q: Do I have to report to the Department of Labor that I am being paid out for my unused accrued paid time off (holidays, vacation, sick, and personal days)?
A: Individuals receiving unemployment insurance benefits through New York State are required to answer the following questions when completing their weekly certification:
• How many days were you owed vacation pay, or did you receive vacation pay?
• How many days were you owed holiday pay, or did you receive holiday pay?
If you are simply receiving pay for unused vacation, sick or personal days at the end of the year, you can answer "0" to the questions above. Receiving a payout for unused accrued vacation days is not considered "vacation pay" in the eyes of the NY Department of Labor. However, if you previously scheduled vacation time for the week in which you are claiming benefits you must report those days to unemployment.
Similarly, receiving a payout for unused accrued holidays is not considered "holiday pay" by the NY Department of Labor.

13 Q: Do I have to pay taxes on my unemployment benefits?
A: Yes, unemployment benefits are taxable.
12 Q: How will I get my 1099 tax form if I'm on unemployment?
A: 1099 tax forms will be available online through the New York State Department of Labor website. To access your form, log in to your online account at labor.ny.gov/signin and download or print the form. To request a form by mail, you must call 1-888-209-8124. The form will be mailed to the address you have on file with the Department of Labor.