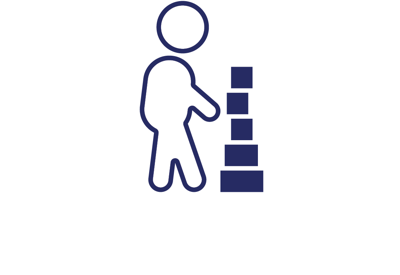 Back to School Resources for NYC Public School Parents
The Union has put together a list of resources to help parents of NYC public school students navigate the resources and options available to them for the 2020-21 school year. Read more…
Reading and Audiobooks:

Mondays with Michelle Obama:
Every Monday, PBS hosts a read-along with former First Lady Michelle Obama on their Youtube page. Read-alongs are available after they air Mondays, at 12 noon: https://www.youtube.com/channel/UCrNnk0wFBnCS1awGjq_ijGQ/featured
Hoboken Public Library:
Librarians from the Hoboken Public Library host Digital Storytime, which can be accessed at https://www.youtube.com/watch?v=TVf1sp2vS58

Storytime From Space:
Astronauts read kids' books from the International Space Station! https://storytimefromspace.com/
New York Public Library e-books:
The New York Public Library has e-books available for download for kids and adults! You can also sign up for a card online. Read more about their digital offerings: https://www.nypl.org/about/remote-resources
Free Audiobooks from Audible:
Audible has kids' stories available for free while schools are closed! Audible offers audiobooks in multiple languages, including Spanish and Chinese: https://stories.audible.com/discovery
Free Kindle Books:
Amazon has listed free Kindle Book offerings for kids and adults: https://www.amazon.com/gp/browse.html?node=20102661011
Virtual Tours of NY's Kid-Friendly Museums and Zoos:
Livestream animals:
Many zoos have continued their live animal webcams during COVID-19. Check out this list of webcams: https://www.thecut.com/2020/03/zoos-closed-over-coronavirus-continue-animal-live-streams.html
American Museum of Natural History:
The American Museum of Natural History has a website made just for kids. It has games, stories, hands-on activities, and videos about many science topics, including Biology and Space. To go to the website, click here: https://www.amnh.org/explore/ology
Children's Museum of the Arts:
This online exhibit features art made by children: https://artsandculture.google.com/partner/childrens-museum-of-the-arts
The Intrepid Sea, Air & Space Museum:
For a virtual look at the historic Aircraft Intrepid, click https://artsandculture.google....
Art Lessons for Kids:
Artblog.com:
Barbara Rucci outlines numerous art projects for kids in Quarantine. Fun projects with nature, shapes, and storytelling,: https://www.artbarblog.com/art-and-play-activity-guide-for-kids-in-quarantine/?link_list=7145181
"Lunch Doodles" Series:
Mo Williams holds daily online doodle sessions. Kids can follow along and be creative with their drawing materials. The episodes are posted at https://www.kennedy-center.org/education/mo-willems/
Yoga for kids:
CosmicKids Yoga:
CosmicKids makes yoga fun for children, allowing you to select a class based on length and your child's energy level.
CosmicKids posts free themed videos on their YouTube channel: https://www.youtube.com/channel/UC5uIZ2KOZZeQDQo_Gsi_qbQ
-They are also offering a free 14-day trial for their app. Once the free trial expires, an app subscription costs $10/month. Visit: https://app.cosmickids.com/
Educational websites:
Bard Math Circle — K-12th Grade:
Bard students have organized online math tutoring to connect undergraduate tutors with K–12 students. They are donation-based and provide tutoring in math, computer science, physics and more. Visit them here: https://bardmathcircle.org/online-tutor-network/
Math Fantasy Website — 1st–8th Grade:
Prodigy is a free math website that lets kids play a fantasy game where they advance by completing math problems. It is ideal for children in 1st-8th grade. For access, click here: https://www.prodigygame.com/
Printable Worksheets — PreK-8th Grade:
123Homeschool's website has over 1 million free printable worksheets for kids in PreK-8th grade. The worksheets cover many topics: the alphabet, math, crafts, English, history, geography, and more. The educational content can be found on this website: https://www.123homeschool4me.com/home-school-free-printables/
ABC Mouse Digital Lessons — PreK:
ABC Mouse offers digital Reading, Math, Science, and Art lessons and activities for preschoolers. ABC Mouse currently offers a free one-month trial: https://www.abcmouse.com/abt/homepage?gclid=CjwKCAjwvZv0BRA8EiwAD9T2Ve8mEKumVeSBKxTTEhHuTTSXUp_pLaV8kjm2va-BVXXEBbXLYnNqzBoCFsEQAvD_BwE
Adventure Academy Interactive Learning — Elementary School:
Adventure Academy is an online learning program for kids aged 8-13. Adventure Academy offers immersive, interactive learning "adventures" which focus on major subjects. Adventure Academy currently offers a free one-month trial: https://www.adventureacademy.com/
Scholastic Learn at Home — PreK-9th Grade:
Scholastic Learn at Home posts online projects, activities, and website articles for kids to do each day. For kids in Prek-2nd grade, Scholastic has posted information in both English and Spanish. To access Scholastic Learn At Home, click here: https://classroommagazines.scholastic.com/support/learnathome.html?caching
3D Replica of Mars:
The "Access Mars" website offers 3D replica of the planet Mars, based on the journey of NASA's Curiosity Rover. This free experience was created by Google and NASA, and can be accessed at https://accessmars.withgoogle.com/