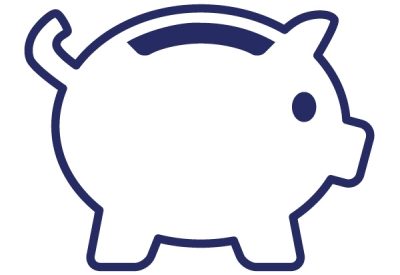 1. Q: What happens to my pension if I am not working?

A: For individuals participating in the Industry Wide Pension Plan:
Pension credits are based on the total hours you work in a calendar year. The IWA requires your employer to contribute 10.5% of payroll to the pension fund. Your Employer does not contribute on your behalf if you are not working.
But you should know that you only need to work 1,000 hours a year to get a full pension credit, that means that if you work a 35 hour work week you can be out of work for about 23 weeks and still be able to earn a one credit if you work full- time (at least 35 hours per week) the rest of the year. And, even if you work less than 1,000 hours, you may be able to earn a partial pension credit.
You can find out more about your pension by visiting www.hotelfunds.org/pension-cre...
2. Q: How is my 401(k) affected if I'm not working?
A: No contributions will be made while you are not being paid. If you are not receiving pay, the employer will not be able to deduct contributions from your paycheck for your 401(k) because you won't have a paycheck for that week.
3. Q: Is it possible for me to take money out of my 401(k)?
A: Yes, so long as you qualify (see next question). Due to the crisis, the CARES Act (Coronavirus Aid, Relief and Economic Security Act), which was enacted into law by the Federal Government on March 27, 2020, allows for individuals to take an early withdrawal from their retirement account without penalty. If you participate in the Industry Plan 401(k) or the Division A Annuity (401(k)), you can now take a distribution from your 401(k) without penalty regardless of your age.
4. Q: How do I know if I qualify to make an early withdrawal?
A: Under the CARES Act, you are eligible to withdraw a distribution from your 401(k) if:
You have been diagnosed with COVID-19

Your spouse or dependent has been diagnosed with COVID-19

You have suffered financial consequences as a result of being quarantined, furloughed, laid off, or had hours reduced; and/or,

You have lost income for other qualifying reasons due to the crisis, including having to stay at home to provide childcare
5. Q: Is there a limit to how much money I can withdraw from my 401(k)?
A: Under this unique arrangement, yes. If qualifying, you can withdraw up to a total of $100,000, or 100% of the retirement account balance, which is capped at $100,000, without penalty and regardless of your age. If you take multiple withdrawals, the cap applies to the combined total of all the withdrawals, and you have until December 31, 2020 to make your withdrawals.
6. Q: Do I have to pay any penalties or taxes if I make an early withdrawal from my 401(k)?
A: Normally, if you make a withdrawal from your 401(k) before the age of 59 1/2, you would be required to pay a 10% penalty. However, this penalty has been waived by the CARES Act. Keep in mind that your financial institution will withhold 10% of the amount you withdraw for taxes. If you decide that you want to opt out of this and receive the full amount, you will still have to pay taxes on it.
7. Q: Once I am working again, can I repay the money I withdrew from my 401(k)?
A: You can repay the money you withdrew from your 401(k) over the next 3 years from the date you take it. The withdrawal will still be included in your taxable income over the next 3 year period, unless you elect to have the entire distribution taxed in the year of the distribution.
8. Q: How do I take advantage of these changes?
A: If you are a participant in the Industry Plan 401(k), you can speak with a customer service rep at Principal at (800) 547-7754, or go on-line at www.principal.com. The Benefit Funds Pension Department is also taking calls to assist members between 9:00 AM and 5:00 PM, Monday through Friday, at (212) 586-6400, ext. 4125.
If you are a participant in the Division A Annuity Plan (401(k)), the Division A Funds office will assist you in filling out the form to receive a distribution, and can be reached at (212) 492-2136.
If you participate in your employer's 401(k), you should contact the financial institution that oversees the plan, or contact your Human Resources Department to take advantage of these changes.
If you have more detailed questions about your 401(k) please contact the Employee Benefit Funds at 212-586-6400.
9. Q: If I make a withdrawal from my 401(k), will it affect my unemployment benefits?
A: If you are the only contributor to your 401(k) (your employer doesn't contribute anything to the 401(k) on your behalf), then making a withdrawal from your 401(k) won't have any impact on your unemployment benefits in New York or New Jersey. If you participate in a 401(k) where your employer matches or contributes money on your behalf, both New York and New Jersey may reduce your benefits for the week that you make the reduction.
Related News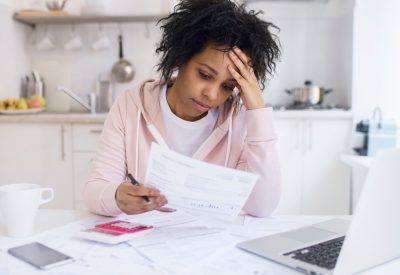 April 8, 2020 9:00 PM

Many working people are struggling to make ends meet during the Coronavirus crisis and may need to access their retirement savings to get by.

On March 27th, 2020, the Federal government passed the Coronavirus Aid, Relief, and Economic Security Act, or "CARES Act". The CARES Act includes new options for individuals to withdraw money from their retirement account during the crisis.