Hiring Enforcement Office
Union Workers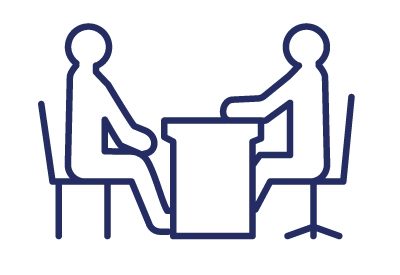 1 Q: I've been laid off. Can I register to be sent out to interviews with other union hotels?
A: During this pandemic lockdown, the industry is largely shut down temporarily and there are virtually no new job openings. However, as you know that's not normally the case, and many workers from the hotels covered by our Industry-Wide Agreement are routinely referred and find jobs through the Union's Hiring Enforcement Office. If you are an HTC-represented worker and would be interested in registering for work, please call: (212) 245-8100 and select option #5 to reach the Hiring Enforcement Office. Leave us a message with your full name, the best phone number to reach you at, and the last four digits of your social security number. Registering now makes sense if you will need a new job and you're not just waiting for your hotel to re-open with the rest of the industry.
2 Q: I was hired for a permanent job at a union hotel, however, I'm on layoff or do not have hours, do I still have a permanent job?
A: Under our contract, temporary layoffs do not mean you lost your permanent job. Since layoffs are done by seniority, newer employees will generally be the first to be laid off. Once business starts picking up, permanent employees will be recalled in order of seniority. These are some of the layoff/job security protections under our contract.
3 Q: What do I do if someone with lower seniority than me is still working and I am laid off?
A: If you were not offered the work first, it may be a contract violation and you should call your Business Agent at (212) 245-8100 and select option #1.
4 Q: I am an extra employee and I work on the morning shift. Why is someone from the evening shift working and I am on layoff?
A: Extras cannot work when there is a lay-off in the department. As such, if a full-time Room Attendant is laid off in the PM, an extra can't work in the AM. (Management also does not have to notify us of lay-off of extras and they don't get the five-day notice/three day recall notice).
New!5 Q: With limited job opportunities in HTC-represented hotels, casinos and restaurants, I am interested in help finding work outside of the hospitality industry. Can the Hiring Enforcement Office help me?
A: If you are interested in learning about job opportunities outside of our industry, you can create an account on the Union's website at hotelworkers.org/hire. You can use your account to look at job openings that you are likely qualified for, to upload your resume, and to sign up for upcoming hiring events.
Non-Union Workers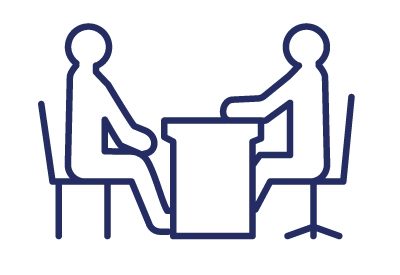 1 Q: What is the Hiring Enforcement Office?
A: The Hiring Enforcement Office is a service of the Union that assists the workers we represent in getting jobs at other union-represented hotels and in enforcing the hiring related provisions of our union contracts with employers. Our members rarely have any interest in getting a job in non-union hotels.
2 Q: Do you have to be a union member to get hired in a union hotel?
A: No. In fact, that's how people become members of our Union – they get a job in a union hotel. But our Union also works hard to help the people we represent get jobs when they're unemployed.
Under our contracts, most employers notify the Union and the New York State Employment Office of their job openings. Our Industry-Wide Agreement, which covers a large proportion of the NYC hotel industry, gives special preference in hiring in all the hotels covered by that contract to current and former employees who were permanently laid off from any of those hotels, including those from non-bargaining unit positions, and, in general, hotel workers with experience in the New York City hotel industry have preference in hiring in those hotels.
3 Q: Does the Union fight illegal discrimination in hiring?
A: Yes. That is one of the jobs of the Union's Hiring Enforcement Office. Our contracts prohibit employers from discriminating on the basis of union activity, race, color, creed, sex, age, national origin, citizenship status, religion, disability, sexual orientation, gender identity, or any factor illegal under federal, state or city laws. The law also prohibits such discrimination, but the Union can use our contractual grievance and arbitration process to enforce these rights for the people we represent much more effectively and quickly than filing a claim with government agencies or going to court.
4 Q: I'm a non-union unemployed hotel worker. How can I get a job in a union hotel?
A: Union jobs in NYC hotels are much better than non-union jobs and they're harder to get for that reason and because employees generally keep them a long time. New York State Career Centers with locations in all 5 boroughs assist job seekers with finding work, including in union hotels. You can also apply directly to hotels as well.
However, one of the best ways to get a union hotel job is to make the non-union job you already have a union job. Our Union is very good at organizing the unorganized workers in our industry. If you want to know more about how to unionize your hotel, you should contact our office and talk to one of our organizers. You can contact an organizer by calling (212) 245-8100 and selecting option #6. Leave us a message with your full name, the name of your hotel, and the best phone number to reach you at. You can also contact us via this website using this form.
If you're interested in unionizing your hotel, we strongly recommend that you DO NOT go around asking your co-workers if they want the union before first contacting us, because you don't want to tip management off about the union organizing drive too soon. It's a good idea to get expert coaching and advice from an organizer first. The Union will keep your identity strictly confidential.
5 Q: My boss told me that if we unionize our hotel, the Union will give our jobs to union members. Is that true?
A: No. That is absolutely false. In fact, it would be totally illegal. Common sense also tells you that if we did that, nobody would want to organize their hotels. On the contrary, if you make HTC your representative, by definition, you will be an HTC-represented worker and the Union would be working for you. The Hiring Enforcement Office is a great service for our members and the people we represent and it would benefit you, not hurt you, if you organized your hotel.