Union Workers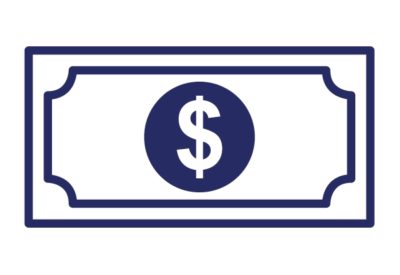 1 Q: How can I self-pay my union dues?
A: You have the option to self-pay your dues by credit card, debit card, or by mail.
To self-pay your dues by credit or debit card, call the HTC Dues Department at (212) 245-8100, and select option #4. Please leave a message with your name, the hotel, casino, or restaurant you most recently worked at and a callback number. HTC Dues staff will call you back to assist you with making a secure online payment as soon as possible. Given the large interest in self-payment of dues, it may take us a day or two to return your call.
You may also mail a check or money order made out to "the NYHTC". Along with your payment, please include your full name, most recent HTC represented employer, and last four digits of your SSN. Please mail your check or money order to:
ATTN: HTC Dues Department
305 W 44th Street
New York, New York 10036
The current dues rate for members employed in New York City hotels, casinos, and restaurants located in NYC hotels or casinos is $27.53/week. The current dues rate for members employed in all industries outside of New York City, as well as members working in NYC restaurants that are not in hotels or casinos (currently Boathouse and Rainbow Room) is $11.73/week.
2 Q: If I'm not working, how long can I be out on layoff before I "lose my membership" or am "not part of the Union?"
A: If you are working in one or more HTC-represented jobs, the normal dues check-off process applies. However, if you are on temporary continuous layoff (or other unpaid leave) for longer than two full consecutive calendar months, you are permitted to "freeze" your membership for those months. If your membership is frozen, the Union waives your dues for that period of time. Then when you go back to work, you can reinstate your membership, without paying another initiation fee, by resuming the payment of dues going forward (provided you don't owe back dues or assessments from before your membership was frozen.)
3 Q: Do I have to freeze my membership in advance?
A: No. If you want to freeze your membership to have your dues waived for the months you are out on extended layoff or unpaid leave, you have to sign an application with the Dues Department certifying that you were in fact on extended layoff or unpaid leave for the months specified, and you can sign that application after going back to work.
4 Q: Can I freeze my membership if I quit my job or I'm fired?
A: Yes. If you leave your job and no longer work at any HTC-represented jobs, your membership will be automatically frozen retroactively to the date your job was terminated once you accumulate a dues arrearage of two or more months, and then the dues for the months after you left the job will also be waived. If, in the future, you get another HTC-represented job, you can reinstate your membership, without paying another initiation fee, by resuming the payment of dues going forward (provided you don't owe back dues from before your membership was frozen.)
5 Q: Does freezing my membership during layoff or leave adversely affect my rights on the job?
A: No. If you're eligible to freeze your membership due to an extended layoff or leave for more than two (2) months, you are not required to pay dues for those waived months and that has no effect on any of your contractual rights on the job (like seniority, recall, wages or benefits.)
6 Q: Does freezing or suspending my membership affect any of my rights or privileges in the Union?
A: Yes. If you freeze your membership, that is a type of suspension. Allowing your membership to be suspended causes a break in your "continuous good-standing" as a member and that temporarily suspends some of your membership rights (such as the right to attend union meetings, to hold union office, and to vote or run in union elections and delegate referenda.)
7 Q: Can I avoid having my membership suspended or frozen?
A: Yes. You can maintain your union membership uninterrupted by continuing to pay your dues. If you keep paying your dues, your membership continues in "good-standing" and all your rights as a member will continue. To arrange to pay your dues, you should call the HTC Dues Department at (212) 245-8100 and select option #4.
8 Q: If I'm not working but continue to pay my dues, can I still get medical coverage?
A: No. Dues do not pay for your health benefits, they pay the cost of operating the Union. The Union gives you the leverage to get the employers to agree to sign a contract that requires them to pay for your benefits (including the health insurance that covers you and your family) and that benefit package is far more expensive than the union dues you pay.
9 Q: How can I contact a representative from the Dues Department to ask further questions?
A: Due to the health threat posed by the Coronavirus pandemic, the medical director of the Benefit Funds has advised the Union to reorganize its office operations so that members will be able to deal with all the departments of the Union without coming to our headquarters on 8th Avenue. The Union dues and other office staff are doing their work via online links from their homes. In order to speak to a member of the dues staff (for example, to ask if you are eligible to suspend or freeze your membership), call the HTC Dues Department (212) 245-8100, and select option #4. Please leave us a message with your full name, the name of the hotel, casino, or restaurant where you work, and the best phone number to reach you at. Union staff will call you back as soon as possible to answer your questions about dues.
10 Q: What if I work in a club?
A: The questions and answers in this section apply to HTC-Represented workers. Club workers are not represented by HTC. Local 6 is their collective bargaining representative and their dues and membership obligations are governed by the by-laws of Local 6. For more information about club dues, you can call (212) 957-8000, and select option #4.
Non-Union Workers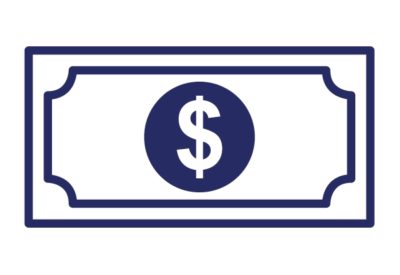 Non-union employers in New York and New Jersey are understandably anxious to keep their employees from unionizing. They know the Union will cost them a lot more in labor costs (which is another way of saying higher wages, better benefits, more reliable work schedules, and reduced workloads for you). But your bosses aren't going to tell you that. Instead, they will try to scare and trick you to keep you from organizing, and one thing they'll talk about is union dues.
Here are the answers to some of the questions we've heard from non-union hotel workers about dues that their bosses never raise or answer when they talk about the Union:
1 Q: How much are union dues in HTC?
A: $27.53 per week for hotel and gaming workers in NYC, $11.73 per week for workers of free-standing restaurants in NYC and all workers outside NYC.
2 Q: If we vote to be represented by the Union, will we have to pay union dues before we get a union contract?
A: No. HTC guarantees that after the employees of a workplace (hotel, casino, racetrack, or restaurant) choose to be represented by HTC, they are never required to pay union dues until and unless our Union successfully negotiates a contract for them.
3 Q: What if we don't like the contract HTC negotiates?
A: The Union will not sign a first contract that is not approved by the workers. That means until the workers approve the contract by majority vote, you don't pay union dues. That's an iron-clad guarantee. Furthermore, almost always, the workers are so happy with the contract our union negotiates that they approve it by more than a 90% majority and frequently 100%. It's also worth noting that the vote is conducted by secret ballot and counted in front of the workers.

4 Q: If I have to pay union dues, doesn't that mean I'll take home less money in my paycheck?
A: No, not if the Union negotiates a raise over and above the cost of dues, and that's exactly what HTC does. Your boss will not be able to show you any workplace organized by our Union where the workers we represent did not make more money in their paychecks over and above what they had to pay in union dues when we signed the contract. That's because our Union always succeeds in winning higher wages (with raises significantly larger than the cost of dues) for the workers we organize. Your bosses will tell you "still, it's possible" that won't happen. That might be technically true, and you can play the game of imagining many things that might but won't happen. The bottom line is your boss won't be able to show you any workplace where the employees didn't make more money when they started paying dues to HTC.
5 Q: What do union dues pay for?
A: Union dues pay the operating costs of the Union and the Union gives our members the power to win and enforce the best contracts for hotel workers in the whole world. Those contracts provide our members with great employer-paid-for benefits, job security, fair schedules, and the right to feel free to complain about and have a lot of say over any unsatisfactory, unfair, or unsafe working conditions or managerial decisions. Our contracts are legally enforceable and include a fair and fast mechanism to arbitrate disputes with the employer, and the boss does not get the final say. An impartial judge (known as an "arbitrator") does.
6 Q: Who does the Union work for?
A: The Union is entirely accountable to its membership alone. Because our members fund the Union and elect its leadership every three years, HTC fights for and only answers to its members.