NYS offers free antibody testing for food delivery and restaurant workers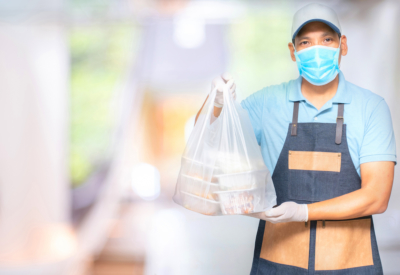 Updated on June 4, 2020 4:30 PM
The New York State Department of Health has extended free COVID-19 antibody testing for food delivery and restaurant workers through Saturday, June 6.
Antibody tests may determine whether you have ever been exposed to COVID-19, but the accuracy and the significance of antibody tests is still uncertain. The medical community has called into question whether the presence of antibodies provides protection and immunity to the Coronavirus. To read more about why our health centers are not yet offering antibody tests, click here.
If you work in New York State and in food and beverage, and would like to be tested, the following testing sites are open from 10:00am-5:30pm daily until Saturday, June 6 (with the exception of John Jay College, Lehman College, and New York Institute of Technology testing sites, which will close at 5 PM). No appointment is needed and it is expected that the test will take about 15 minutes. Face masks are required.
1. John Jay College (Manhattan)
524 W 59th St. New York, NY
59th Street entrance
2. Lehman College (Bronx)
Auxiliary Gym in the APEX building
250 Bedford Park Boulevard West, Bronx 10468
3. New York City College of Technology (Brooklyn)
New Academic Building
300 Jay St, Brooklyn, NY 11201
4. Erie County Community College (Erie)
North Campus Gymnasium
6205 Main St, Williamsville, NY 14221
5. Onondaga Community College (Onondaga)
Allyn Hall Gymnasium (located within the SRC Arena)
4585 W. Seneca Turnpike, Syracuse, NY 13215
6. SUNY Albany – SEFCU Arena (Albany)
SEFCU Arena (please enter via Western Avenue)
1400 Washington Ave, Albany, NY 12222
7. SUNY Orange – Newburgh Campus (Newburgh)
Orange Bank & Trust Great Room
One Washington Center Newburgh NY 12550
8. Nassau Community College (Nassau)
Auditorium (CCB Building)
1 Education Dr, Garden City, NY 11530