New York State Homeowners: Apply for Assistance Starting January 3rd!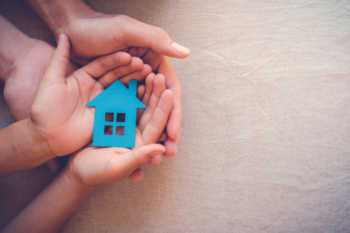 December 23, 2021 10:21 AM
New York Governor Kathy Hochul has announced that beginning January 3rd, New York State will distribute up to $539 million to eligible homeowners who are struggling as a result of the COVID-19 pandemic.
The State's Homeowner Assistance Fund will provide up to $50,000 dollars of financial assistance to eligible homeowners, access to case managers to help homeowners find additional mortgage relief, and referrals to housing counseling and legal services.
Who Can Apply for Assistance?

New York state residents who own a home as their primary residence and;
Whose household income is equal to or less than 100% of the Area Median Income and;
Who are at risk of foreclosure or displacement due to COVID hardships
If you are current on your monthly mortgage payments but unemployed, you may still apply for future housing payments.
Prepare Your Application Now!
Applications will open January 3rd and close on February 18th. However, the State expects to receive many more applications than it has funding for and will process applications on a first-come, first-serve basis – so members are encouraged to apply early!
How to Apply:
Residents can apply online or by calling 1-844-776-9423. While applications don't open until January 3, 2022, the call center is currently open to answer questions, Monday through Friday 9am through 5pm at 1-844-776-9423.
Prepare your application documents and review the full list of documents you needed here.