Hotel Workers Who Live in NY: Apply Now to Receive Money for Childcare!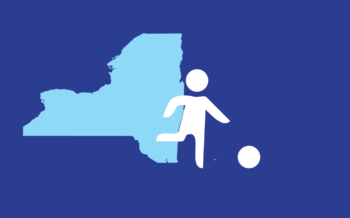 June 23, 2021 6:12 PM
New York State has opened applications for childcare scholarships for the children of essential workers, which includes hotel workers, who live in New York State. This scholarship fund will provide weekly payments directly to your childcare provider for children between 6 weeks and 12 years old.
Who is Eligible?
In order to be eligible you must:
Be an essential worker (hotel workers qualify as essential workers);
Live in New York State;
Be required to work outside the home;
Have no other parents or legally responsible adults who can provide care while you are at work;
Earn income less than 300% of the federal poverty level (for a family of four this would be $79,500);
Have a child in need of care under age 13 or a child under age 19 who is physically or mentally incapable of caring for themselves;
Have a child who is a U.S citizen or who has "satisfactory immigration status" per New York State;
Agree to all attestations required by the grant;
And use a child care provider that is an active NYS licensed/registered/permitted facility
How to Apply:
Create an account on NY.gov here (if you don't already have one)
Apply through the online portal here
What will I need to apply?
Email address
Proof of income (paystub, W-2, 1099)
For detailed and illustrated, step by step instructions from the State, click here.
Notification Of Award
If you receive an award, you will be notified via email. Awards are on a first come, first serve basis so families are encouraged to apply early.

Any tuition payment that is not covered by the award will be the parents' responsibility.