Eviction and Foreclosure Relief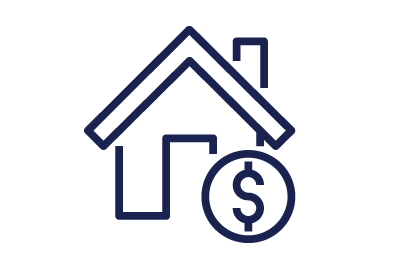 Resources for All Members
Nationwide eviction moratorium extended through 7/31/21:
The Centers for Disease Control extended the nationwide eviction moratorium through July 31, 2021, protecting millions of tenants who have lost income during the pandemic from being evicted for nonpayment of rent.
Connecticut and Pennsylvania Residents: You may be covered by the federal eviction moratorium. To qualify for the CDC eviction moratorium you must meet one of the following criteria:

You received a stimulus check in 2020 or 2021;
You were not required to report income to the IRS in 2020; or
Your earned less than $99,000 in 2020 or 2021

Additionally you must be unable to pay your rent due to loss of income, lay off, reduced hours or wages, or extraordinary medical costs. If you qualify, complete the CDC Eviction Protection Declaration and give it to your landlord.
New Jersey Residents: New Jersey has a more comprehensive eviction moratorium, which has been extended through January 1, 2022 for all residents. Read more below.
New York Residents: New York has a more comprehensive eviction moratorium, which has been extended through August 31, 2021 for tenants who have experienced a COVID-related hardship. Read more below.

Federal mortgage relief:

Homeowners with federally backed loans, Fannie Mae or Freddie Mac backed loans are protected under the federal foreclosure moratorium until July 31, 2021.

The deadline to request an initial forbearance for mortgage backed by HUD/FHA, USDA or VA is September 30, 2021.
For mortgages backed by Freddie Mac or Fannie Mae there is currently no deadline to request an initial forbearance.
Pre-paid legal assistance for housing issues:
HTC-represented workers, who have access to pre-paid legal assistance through their union contract, can contact the Pre-Paid Legal Fund with housing issues including tenant/landlord issues, evictions, and foreclosures. Retirees from IWA shops are also eligible for this service. For more information call: (212) 586-6400; ext. 4258.
Additional Resources for New York State Residents:
New York State's Eviction and Foreclosure Moratorium
New York tenants and homeowners who are experiencing financial hardship due to the COVID-19 pandemic can submit a Standardized Hardship Declaration Form to their landlord (tenants), mortgage lender or local assessor (homeowners), or in court to prevent or halt an eviction proceeding against them.
Once the Standardized Hardship Declaration Form is submitted to the landlord, mortgage lender, local assessor, or a court, no eviction and foreclosure proceedings can be filed until August 31, 2021.
Assistance paying your rent:
If you are a New York State renter you may be eligible for up to 12 months of overdue rent payments from the State if you meet all of the following criteria:
Your household income is 80% or below the Area Median income
A member of your household received unemployment benefits or a loss of income or experienced financial hardship due to COVID-19 on or after March 13, 2020,
Your household is at risk of housing instability or homelessness
You have overdue rent
Immigration status does not impact your eligibility for rental assistance.
To apply for this program click here.

Tax Lien Sales and Negative Credit Reporting:
New York homeowners who file a Standardized Hardship Declaration Form will also be protected against:
Tax lien sales of their property until August 31, 2021.
Credit discrimination if the homeowner has fallen behind on mortgage payments. This includes negative reporting to any credit agency of the granting of a stay on foreclosure proceedings, late fees assessed during your forbearance plan period, or a stay of tax lien sales on the property.
Free legal services to prevent foreclosure:
The Homeowner Protection Program, a network of 87 community-based organizations throughout the state vetted by the New York State Attorney General's Office, is offering free housing counseling and legal services to New York Residents facing foreclosure. Call 1-855-HOME-456 or 646-786-0888 to get referred to a counselor or attorney or visit their website.
Additional Resources for New York City Residents:
Assistance paying your rent:
New York City residents facing an eviction can apply for emergency cash grants through the New York City Human Resources Administration. To learn more about cash assistance and apply, click here.
The Human Resources Administration also provides help connecting residents to rental assistance programs in the state. To learn more about rent assistance through the Human Resources Administration, click here.
Protection from eviction:
New York City renters still have additional rights due to the pandemic:
New York City Housing Courts are now open for emergency cases. Emergencies include if your landlord has illegally locked you out of your home without a court order, if you need emergency repairs, or essential utilities like heat or hot water. You can start an emergency case online or over the phone. For more information visit www.nycourts.gov or call 833-503-0447 (toll-free).
At this time, your landlord cannot evict you without going to court and getting an order from a judge.

Landlords cannot lock out tenants, only a Marshal or Sheriff can carry out an eviction order and remove tenants.
If you have received an eviction notice or a warrant of eviction or motion to enforce a warrant, you can receive legal help through the city's "right-to-counsel" law. Call 311 and ask for the Tenant Helpline to access these services.
For additional information on tenant protections in New York City, visit www.nyc.gov.
Additional Resources for New Jersey Residents:
Protections from evictions and foreclosures:
On March 19th, 2020, Governor Murphy signed Executive Order No. 106 that placed a moratorium on all evictions and foreclosures throughout the state. The eviction moratorium has been extended through January 1, 2022. During this time, no one may be removed from their home as a result of an eviction or foreclosure proceeding, with rare exceptions for violence or endangering other tenants.

Emergency rent relief:
In March 2021, Governor Murphy launched the COVID-19 Emergency Rental Assistance Program Phase II to provide rental assistance for residents suffering from COVID related financial hardship. Click here to apply.
Additional rental assistance:
On April 24th, 2020, Governor Murphy signed Executive Order No. 128 allowing renters to use their security deposit, towards rent payments due during the Public Heath Emergency and up to 60 days after the Public Health Emergency ends - currently July 15, 2021.

The New Jersey Division of Housing and Community Resources offers a variety of programs including rental assistance. Visit their website to complete an online screening and determine if you are eligible.
Mortgage relief:
On March 28th, 2020, Governor Murphy announced that financial institutions will provide mortgage forbearance and financial protections for New Jersey Residents facing economic hardship as a result of COVID-19.
Under the proposal, New Jersey residents who are struggling financially as a result of COVID-19 may be eligible for the following relief upon contacting their financial institution:


90-Day Grace Period for Mortgage Payments. Financial institutions must allow borrowers financially impacted by COVID-19 to delay mortgage payments for up to 90 days, consistent with applicable guidelines.

No Negative Credit Impact. Financial institutions will not report late payments to credit reporting agencies, consistent with applicable guidelines, for borrowers taking advantage of COVID-19-related relief.

Relief from Fees and Charges: For at least 90 days, financial institutions will waive or refund mortgage-related fees for customers who have requested assistance.
You should contact your bank/lender directly to take advantage of this relief. For a list of financial institutions signed on, including Citigroup, JPMorgan Chase, U.S. Bank, Wells Fargo, and Bank of America, and more information about the relief visit the State's website.
If your bank or mortgage service is not cooperative, you can file a complaint online with the Department of Banking and Insurance or by calling (609) 292-7272 or 1-800-446-7467.
Important Note: During the period of the state eviction moratorium, which at present will continue through July 15, 2021, New Jersey homeowners cannot be removed from their home, even if a final judgment of foreclosure has been entered and a sheriff's sale of the property has been completed.
Free foreclosure and pre-foreclosure counseling:
If you are a New Jersey homeowner facing hardship, the New Jersey Housing and Mortgage Finance offers free counseling through its Foreclosure Mediation Assistance Program. Read more about finding a counselor in your area here.