During the emergency, members will access most union office services by phone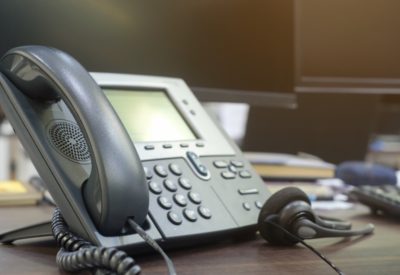 March 18 2020 7:30 AM
Due to the health threat posed by the coronavirus pandemic, the medical director of the Benefit Funds has advised the Union to reorganize our office operations so that members will be able to deal with all the departments of the Union without coming to our headquarters on 8th Avenue. The Union clerical, dues, technical, and other office staff will be doing their work via online links from their homes. So, members should not come to the office except with an appointment.
Business agents/organizers will still be in the hotels
However, business agents, organizers and other field staff who represent workers continue to visit the hotels as usual, but meetings between workers and business agents which normally would be held at union headquarters will be done by phone during this emergency.

How to contact the Union rather than coming to the office
Your Union will continue to operate and serve our members. If you call the following numbers, you will be able to leave a voicemail for the correct department and someone will return your call as quickly as possible.
HTC: (212) 245-8100
Local 6: (212) 957-8000
All matters that can be addressed by phone will be, but if an in-person meeting is needed, it will be arranged with an appointment.
Members can also contact the union through our website, here: http://hotelworkers.org/corona...
Also, for health/safety reasons, the offices of the Employee Benefit Funds' Eligibility, Pension and Pre-Paid Legal Departments, located at 305 West 44th St., are closed to all members except for absolutely URGENT services. To read the Fund's statement, click here.