Congress passes new stimulus package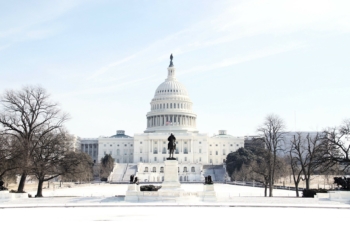 December 22, 2020, 7:27 PM
On December 21st, Congress passed its first stimulus package since the Spring, which includes 11 weeks of $300 supplemental unemployment benefits, a second round of direct payments to most Americans, and an extension of the federal eviction moratorium until January 31st.
President Trump signed the legislation late Sunday, December 27th.
$300 per week supplemental unemployment benefits
This Spring, Congress provided a $600 per week federal supplement to unemployment benefits under the CARES Act. Months after the benefits expired, the stimulus package will once again provide laid off workers with a federal supplement.
This round of supplemental benefits includes a $300 per week federal supplement for 11 weeks, in addition to your regular weekly unemployment benefits. So, for example, if you live in New York State and normally receive $504 per week in unemployment benefits, you will receive $804 per week for the 11-week period.
How will the $300 per week supplement affect my severance pay?
For those workers who are receiving severance in the form of weekly bridge payments, you will continue to receive the equivalent of your normal salary between bridge payments and unemployment benefits. Remember, come January 1st, you will have the option to receive your normal salary plus an additional $443 per week to pay towards COBRA. The $300 a week unemployment supplement will decrease the weekly deduction from your severance bank by $300 and in turn, allow you to receive severance pay for an even longer period of time. If you already received lump sum severance pay or your severance pay has run out, you'll simply receive the $300 supplement from unemployment.
When will I start receiving the $300 per week supplemental benefits?
This benefit will begin the week of December 27th and will last for 11 weeks, until March 14th. States are expected to pay the $300 per week supplemental benefits as soon as they can. New York announced that they would begin distribution the week ending January 3rd. New Jersey announced they would begin distribution the week of January 3rd.
$600 one-time direct payment
When the CARES Act was signed in March, most Americans received one-time $1,200 stimulus checks, plus an additional $500 per child. Under the new stimulus bill, most Americans will again receive stimulus checks. This time, most Americans will receive a $600 check, plus an additional $600 per dependent child under the age of 17, bringing the total to $2,400 for a family of four.
Am I eligible to receive the $600 one-time direct payment?
Eligibility is determined based on income and immigration status.
The same formula will be used to determine income eligibility as under the CARES Act. Americans who earned less than $75,000 per year in 2019 should receive the full benefit and benefits will be reduced for those who earned between $75,000 and $99,000. Individuals who earned over $99,000 will not receive a direct payment. Direct payments will also be given for each dependent child under the age of 17.
Direct payments will not be available for undocumented immigrants, but will be given to families where one partner is not a citizen. (These families were excluded from the direct payments provided in the Spring under the CARES Act.)
When will I receive my direct payment check?
There is not yet a timeline for when Americans will receive the direct payments.
Extension of the federal eviction moratorium
In September, the Centers for Disease Control and Prevention (CDC) issued a federal eviction moratorium that prevents residents who suffered a substantial loss of income due to COVID-19 from being evicted through December 31, 2020. The new law extends the current federal eviction moratorium through January 31, 2021.
If you are a resident of New Jersey or Connecticut, you are currently covered by your state's eviction moratorium. New Jersey's eviction moratorium is currently in place until February 22, 2021 and Connecticut's is in place until February 9, 2021.
More relief is needed
Throughout this crisis, our Union has lobbied our elected officials to provide relief for our members. While this new stimulus package is a step in the right direction and serves as a desperately needed band-aid for many working people, it simply isn't enough. Our Union believes that Congress should have provided larger supplements to unemployment benefits for a longer period of time and addressed our urgent healthcare needs.
We will continue to keep pushing our elected officials to provide that relief in the months ahead.