Apply for Public Healthcare Programs in New Jersey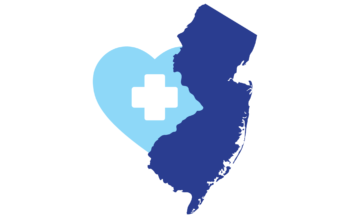 If you want to apply for one of the public healthcare programs in New Jersey, you can apply online, by phone, by mail, or in person.
Online:
You can apply online on the websites of NJFamilyCare or NJHelps. Your application will be used to determine if your family qualifies for Medicaid or Children's Health Insurance Program (CHIP). While applying online, you can call NJFamilyCare's Help Center at 1-800-701-0710 for assistance. Applying online is the fastest and easiest way to apply.
By phone:
You can apply by phone directly with the state, or with the assistance of Blue Cross Blue Shield or outreach and enrollment sites.
Sign up directly with the State: Call and speak to a Health Benefits Coordinator at 1-800-701-0710 Mondays and Thursdays, 8:00 AM to 8:00 PM and Tuesdays, Wednesdays, and Fridays from 8:00 AM to 5:00 PM.
Sign up with help from Blue Cross Blue Shield: Blue Cross Blue Shield has set up phone lines for our members in New Jersey to apply and enroll in Medicaid and CHIP. One advantage to signing up through BCBS is if you are not eligible to enroll in any of the publicly subsidized programs, BCBS will help you sign up for one of its own Qualified Health plans.

To contact Blue Cross Blue Shield about your coverage options, call: 888-809-8009 followed by pressing option 4 and mentioning the "Hotel Trades Council" and that you are a New Jersey resident. This line is operated Monday through Friday from 9:00 AM to 5:00 PM, and Saturdays from 9:00 AM to 1:00 PM.


Sign up with help from local enrollment sites: These are local programs that will assist you with applying and enrolling in public healthcare programs. You can select your county in the drop-down list here, which will show you a list of outreach and enrollment sites in your area. Call a program for dates and times that enrollment assistance is available.
By mail:
You can apply by mail by downloading and completing this application. Find the mailing address for where to send your completed application on page 7 of the application form.

In-person:
You can apply in-person at your county's Social Services office. You can find the address and phone number of your county's Social Services office here. Please call ahead to ensure that the office is open, as some may be closed due to the pandemic.