A New Year's Message from HTC President Rich Maroko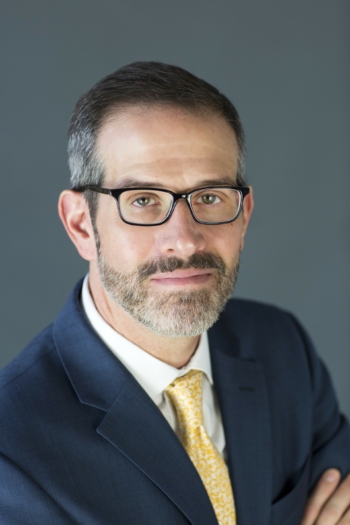 January 1, 2021 9:50 AM
By HTC President Rich Maroko

Happy New Year. I hope that this message finds you and your loved ones healthy and doing well. As we end this incredibly difficult year and enter 2021, I wanted to give you all a sense of what I expect for our Union in the year ahead.
As you have surely heard, the United States Food & Drug Administration recently approved two vaccines for emergency use to prevent COVID-19. The vaccines offer hope that this horrifying pandemic will finally ease, business will return to union hotels, and we can slowly start to return to our normal lives. While this is an exciting and important step forward, there are still many difficult months that lie ahead of us and we should all brace ourselves for a slow recovery.
In addition to enforcing our contracts and safety protocols as the hotel and gaming industries reopen this year, there is a lot of critical work we must do to build and maintain our power. We need to continue to organize the non-union hotel industry and increase our density (the percentage of hotel rooms that are in union hotels.) There are also important local elections in New York City, including for mayor and the entire City Council. These local elected officials will oversee our city's economic recovery and determine how fairly working people – and our members – are treated during the process. We will be calling on you to help us get out the vote for union-endorsed candidates.
Our Union is advocating for hospitality workers to receive the COVID-19 vaccine early
The COVID-19 vaccines are currently being distributed to essential healthcare workers and first responders. Due to limitations on vaccine production and distribution, it will be many months before every American has access to it.
I have been pushing the health commissioners in New York and New Jersey to prioritize hospitality workers in the next phase of vaccine distribution. Thousands of our union members have been working on the front lines of this pandemic, as union hotels house medical workers, individuals who are quarantining, and the homeless. I believe that vaccinating hospitality workers early will not only protect our members against this deadly virus, but also boost the confidence of travelers to New York and New Jersey and jump-start the recovery of the tourism industry.
The hotel industry will start to recover, but slowly
Over the next 12 months, we can expect hotels in New York and New Jersey to gradually start reopening. As hopeful as I am about the vaccine, I expect that the hotel industry will take many months – even years – to fully recover. No matter how long the recovery takes, rest assured that you will have the legal right to return to your jobs, with your wages and benefits intact, when business comes back.
Each of our master contracts – the Industry-Wide Agreement (IWA), the Division A contract, and the GRIWA – include unlimited recall rights. This means that whenever business returns, you have the right to go back to work in order of seniority. All of our contracts also include critical protections in the event your hotel is sold or changes management companies, bans against subcontracting and abusive scheduling practices, and prevent hotels from eliminating daily room cleans to avoid recalling union room attendants.
These important rights are guaranteed in our long-term agreements. The GRIWA does not expire until 2023, the IWA until 2026, and the Division A contract until 2027. The hotel industry's economic recovery should be well on its way by the time we need to sit down and renegotiate our wages, benefits, and rights on the job.
Our Union is also well prepared to handle an increase in hotel foreclosures and bankruptcies in the coming months. Thanks to our contract language and a new law that we lobbied to get passed in New York City this fall (Intro 2049A), we are in a position to demand that if a hotel enters receivership or continues to operate under a new owner, our members keep their jobs and high wage rates.
COVID-19 has shown a spotlight on why workers need a strong union
Not every hotel worker has these rights and protections. During this pandemic, tens of thousands of non-union hotel workers were let go. Overwhelmingly, they lost their medical insurance immediately and received no severance pay. For those that remained working, the job got harder. Many non-union hotels eliminated daily room cleans, both reducing hours and leaving those who work with only checkouts.
Today, with the recovery on the horizon, these same workers have no recall rights and no guarantee that they will return to work when business comes back. Just a few weeks ago, we witnessed this play out at the Marriott Marquis in Times Square. Marriott terminated 850 non-union workers at the Marquis. The company will replace most of the terminated workers with subcontracted or "agency" workers in order to save money on wages and benefits.
This year, we will continue our efforts to organize the non-union industry on a large scale.
By joining our union, non-union hotel workers will not only gain the protections of our master contracts at this critical time, but they will also grow the power of our union. Each non-union hotel we organize increases our density and thus, our bargaining power at negotiations. Our new members also give us strength in numbers when we get out the vote, mobilize for local legislation, and launch union picket lines.
In December, we organized the first non-union hotel since the start of the pandemic in March. Workers at the Marriott Downtown voted to join our union after working non-union for 30 years.
We will need to mobilize voters during the 2021 New York City elections
Over the last 15 years, thousands of you have phone banked, canvassed, and lobbied at City Hall to build our political strength. As a result, we have helped to elect city and state leaders who are pro-worker and support pro-union policies. In 2020, these efforts translated into a New York City law that provides protections if a hotel files for bankruptcy, consumer protection requirements that obligate New York City hotels to tell guests in advance of service disruptions (including union picket lines) and offer a full refund, a law in New Jersey that has prevented hotels from eliminating daily room cleans or front desk jobs during the COVID-19 pandemic (the only law of its kind passed on a state level), and stopping the initial plans to rezone the Flushing Waterfront District until the developers guaranteed their projects would create good, middle-class jobs.
Our Union will ask each of you to play an even bigger role in building our political power this year.
In 2021, New Yorkers will elect the next City Council, borough presidents and mayor. Before the holidays, our Union hosted forums with 7 of the leading candidates for New York City mayor: Eric Adams, Maya Wiley, Kathryn Garcia, Shaun Donovan, Carlos Menchaca, Scott Stringer, and Dianne Morales. During the forums, with over 700 members in attendance, each of these candidates committed to support the most important issues facing our Union and our communities. They agreed to require responsible new development, walk union strikes and picket lines, support smart hotel regulations, and committed to fund public education and address police brutality.
These newly elected officials will also decide how to rebuild our city's economy. They will play a large role in whether workers and our communities will be treated fairly during this transition. We will need to work hard and get out the vote for those candidates that commit to protect working people.
We are doing our part to change our federal government
So much of our Union's work over the last nine months has been to try and make up for the lack of federal leadership and action. Early on in the pandemic, when the federal government offered little direction on how to protect ourselves from the coronavirus, we negotiated a series of strict safety protocols in the first Coronavirus Safety Protocol Agreement. As millions of Americans lost their employer-sponsored healthcare at the height of the pandemic this spring, we won emergency funding so that laid-off union workers would keep their health insurance through the end of the year. And when the federal government allowed the $600 a week supplement to unemployment benefits to lapse in July, we took the hotel industry to arbitration and demanded severance pay to make up for it.
We have also gone to the source of the problem by working hard this year to change federal leadership.
We got out the vote for President-elect Biden. In the general election, we put our weight behind the Biden-Harris campaign. We sent dozens of volunteers to critical swing states including Arizona, Pennsylvania, and Florida. HTC's team knocked on nearly 40,000 doors and dozens of HTC members made over 10,000 calls to those same states.
We are mobilizing voters in Georgia. As I write this, 18 union members and staff are in Georgia, mobilizing voters for Democratic Senate candidates Jon Ossoff and Raphael Warnock. This Tuesday, January 5th, Georgia will hold a special election for two Senate seats. If both Ossoff and Warnock win their run-off elections, the Democratic Party will have a majority in the Senate. This would allow President-elect Biden and a Democratic-controlled Congress to pass more COVID-19 relief, enact critical reforms to labor law and make it easier for workers to organize a union, change our immigration laws (including creating a path for citizenship for Dreamers), tackle climate change, and reform our criminal justice system.
Most importantly, stay safe this year
I wish you all good health and happiness in 2021. We have come so far in fighting and surviving this virus. We cannot afford to let our guards down yet. Please keep practicing your safety measures, including wearing a mask and practicing social distancing. And take good care of yourselves and your loved ones. I look forward to working alongside you all in the year ahead.
In Solidarity,
HTC President Rich Maroko