Workers at the Hard Rock Unanimously Vote YES to Ratify their First Union Contract!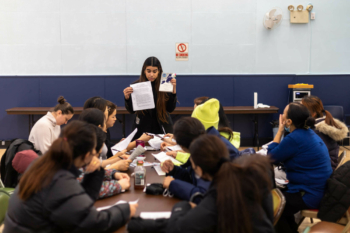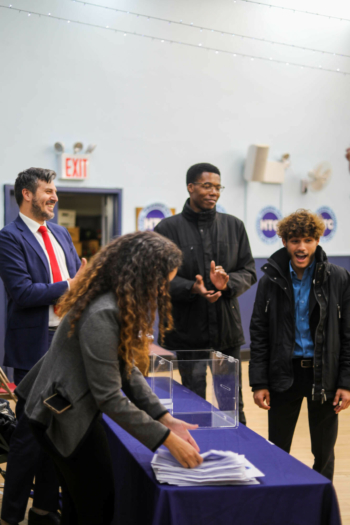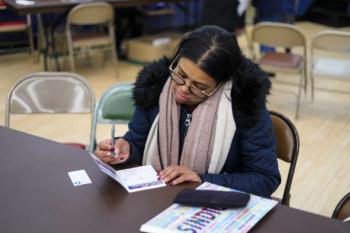 February 24, 2023 4:34 PM
On the evening of December 15th, 2022, workers from the Hard Rock New York gathered around a table in our Union's auditorium to count their ratification ballots.
They counted out 104 yes votes, and 0 no's – the workers at the Hard Rock had unanimously ratified their first Union contract: the IWA. These workers were the first to know that the Hard Rock was officially a Union shop.
"This is my first Union job, but I work with a lot of people who came from Union proper-ties. Looking at them, I can see myself in a few years – stable job, great benefits – with protection." said JC Collado, a Front Desk Agent. "I'm definitely going to get better sleep now. I know I'm always going to be taken care of."
On the day of the ratification, HTC staff spent seven hours going over the con-tract with new members like JC and answering any questions they had be-fore they cast their ballots. For the first time, workers at the Hard Rock have job security provisions, strong grievance rights, and the ability to go to arbitration built into their contract. They will get yearly wage increases, can elect to use the Union's free family healthcare, and can enroll in the Union's pension plan, which will offer them financial stability into retirement.
Many workers were familiar with the contract from previous Union jobs. "The difference between working non-union and union is security. We're blessed to be Local 6," said Khandakar Hussain, an IRD Server who first joined the Union in 2000 at Tavern on the Green.
Roberto Mejia, who started as a Bell Person at the Hard Rock in 2022, has worked in the Front Office at another union hotel, the Times Square Edition, since 2018. When HTC started organizing his department at Hard Rock, he made it his mission to make sure they joined HTC. "I told all these people, vote yes. That's all you got to do."
And that's what workers at the Hard Rock did. Over 70% of the workers signed union cards on the first day that Organizers were at the hotel. And now, six months later, they have unanimously voted to ratify their contract.
For new members of the Union, like Fire Safety Deputy Darren Palmer, the protection and benefits offered by the contract were shocking. "I've had all types of health insurance before, but I've never had no copay. It's incredible," said Darren. "I'm sending my son to college, and with the wage increases and just the general security we get from the Union, I don't have to worry about it. I'm good now."
Anthony Rodriguez, a Security Officer, is another former HTC member who has rejoined our ranks at the Hard Rock. "While I was working non-union, it felt like, when you're dating a girl and then you break up, and you realize later, oh I really loved her, but I never said it," described Anthony. "Now I'm back in the Union, and I'm 43 years old; I don't want to make those mistakes anymore. When I love someone, I let them know. So I signed up to volunteer."