With Michael Goodwin's Retirement, HTC Executive Board Is Realigned
With the retirement of Michael Goodwin as Secretary-Treasurer of the Hotel Trades Council there has been a realignment of the union's Executive Board. Local 94 Business Manager Kuba Brown was named as Goodwin's replacement as HTC Secretary-Treasurer, and Local 153 Business Manager Richard Lanigan was named as an HTC Vice President.

Under the new alignment the new HTC Executive Board is: President Peter Ward, Executive Vice President Chris Cusask, Secretary-Treasurer Kuba Brown, Recording Secretary and General Counsel Richard Maroko, General Organizer Jim Donovan, and Vice Presidents Richard Lanigan, Vanessa Meade, George Padilla, Declan Tracey and Lance Van Arsdale.

Michael Goodwin began his career in organized labor in 1960, as a member of Local 153 working for the Seafarers International Union. He rose through the ranks, becoming a Local 153 Organizer in 1967 and a Business Representative in 1968, eventually rising to the positions of Local 153 Business Manager and President of the Office & Professional Employees International Union (OPEIU). He served on the Hotel Trades Council's Executive Board for 23 years.

"When I first became President of the Hotel Trades Council Mike Goodwin provided me with sound advice on more than a few occasions," HTC President Peter Ward told Hotel Voice. "I was new to union leadership and Mike was always extremely generous with me in providing his wise counsel.

Ward added that Goodwin was one of the most dependable people he knew through the labor movement. "Throughout the years I was helped with the knowledge that I could always rely on Mike Goodwin to answer a question or make a smart suggestion to tackle a thorny issue," Ward said. "None of us can ever forget that he has had an exemplary and in fact historic career in organized labor."

The national AFL-CIO was equally praiseworthy of Goodwin's career, issuing the following statement: "Michael Goodwin has been a great asset to the members of OPEIU, the American labor movement and working people everywhere. As a member of the AFL-CIO's Executive Council, Goodwin served as vice chair of the Civil and Human Rights Committee and made important contributions to the committees on health and safety, ethical practices, legislation and policy, and women workers."

During his career Goodwin received many honors. He was the 1974 recipient of OPEIU's Henderson B. Douglas Memorial Award, the union's highest award for organizing, and the Paul Hall Award of Merit, honoring him for his important contributions to the development of the labor movement. In 1995, he received the Ellis Island Medal of Honor, awarded to people who have distinguished themselves as citizens.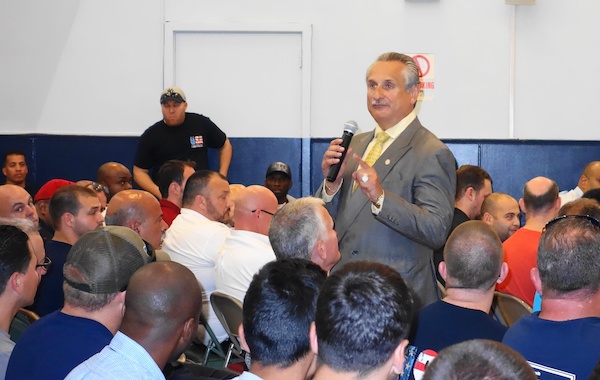 HTC Secretary-Treasurer Kuba Brown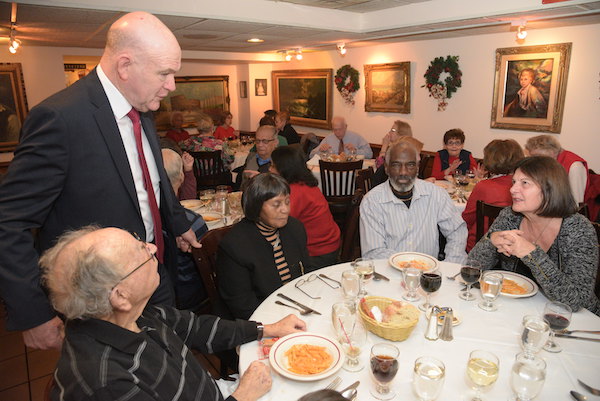 HTC Vice President Richard Lanigan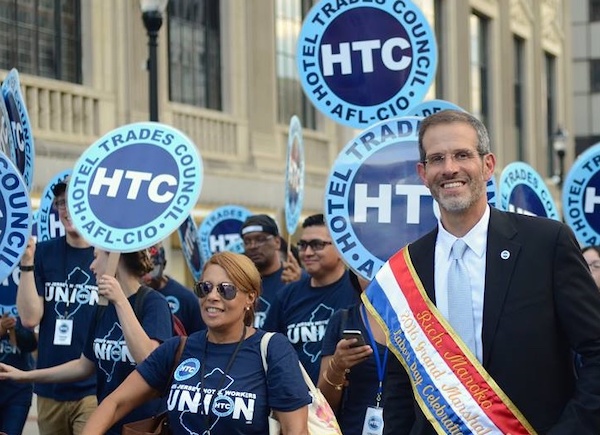 HTC Recording Secretary and General Counsel Richard Maroko