HTC President Peter Ward named in "Albany Power 100"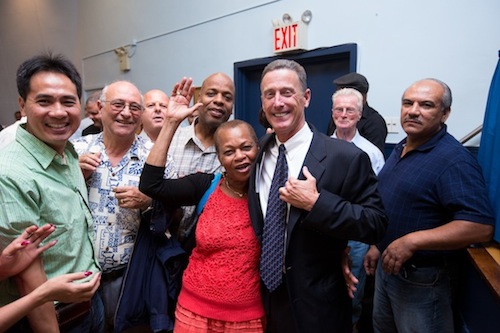 Hotel Trades Council President Peter Ward made City & State's list of "Albany's Power 100". The list includes the "politicians, staffers, advisors, lobbyists, advocates, consultants, business bigwigs, members of the media and labor leaders" truly behind the decisions from the Capitol. At number 72 on the Power 100 list, Ward has propelled our union to become "a significant force in electoral politics, particularly in New York City".
"Ward's made this list because he's got 32,000 members behind him who understand the power of voting as a block and who want to send a strong message to politicians that non-union hotel development, and the low-wage jobs it brings, are bad for New York," comments HTC political director, Josh Gold.
Albany's Power 100 List. City & State. April 23, 2013.