Update: The Last Day to Complete the Census is Now October 15th. Make Sure You're Counted.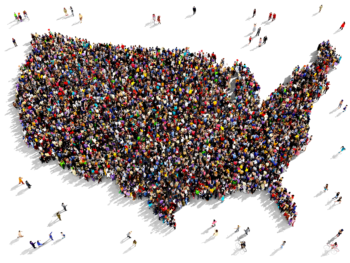 October 14, 2020 2:30 PM
Update: This article and its title have been updated to reflect the new Census deadline of October 15, 2020.

After a long battle in the courts, the Supreme Court ruled on Tuesday, October 13, 2020, that the Census Bureau could go through with its plan to end the outreach efforts of the 2020 Census early, despite millions of Americans being left uncounted. The Census Bureau has announced that Thursday, October 15, 2020 will be the last day to complete the Census.
If you have not yet completed the Census, we encourage you to do so as soon as possible.
The federal government uses the Census to determine how to distribute more than a trillion dollars each year to the states for programs and services like Medicaid, unemployment insurance, education, and housing. A state won't get its fair share of those federal dollars for an entire decade if its population is undercounted in the Census. Census undercounting can also cause states to lose seats in Congress, decreasing the political power of undercounted communities. There is a high chance that New York State could lose one, or even two, Congressional seats if its residents remain undercounted in the 2020 Census.
To complete the Census online, visit https://my2020census.gov/. You can complete the Census online until 5:59 AM Eastern Daylight Time on October 16th (11:59 PM on October 15th in Hawaii). There are no questions on the Census about your immigration status.
To complete the Census by phone, call: 844-330-2020 (for English speakers) and 844-468-2020 (for Spanish speakers). You can call 7 days a week between the hours of 7 AM and 2 AM. This means that you can call until 2 AM on October 16th.
The Census Bureau also has representatives available by phone who speak the following languages from Monday-Friday, from 8 AM to 10 PM: